Subscribe
Join 40,000+ sales and marketing pros who receive our weekly newsletter.
Get the most relevant, actionable digital sales and marketing insights you need to make smarter decisions faster... all in under five minutes.
Thanks, stay tuned for our upcoming edition.
Marketing Engagement Vs. Mass Media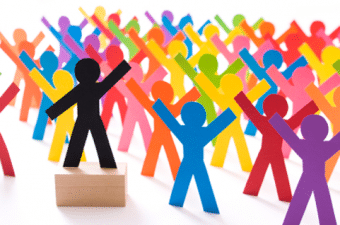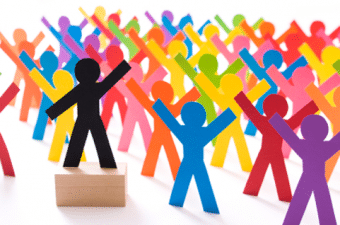 What does your marketing campaign look like? How do you want it to shape up to be? When sitting down and thinking about your business goals, it's important to not only think about the strategies that you are going to use to market to your leads and customers online, but you should also think about their experience as well.
The experience that a lead or customer has when they are part of marketing engagement is quite different than the experience they feel when exposed to mass media. We'll quickly go over the two and then talk about the pros and cons of both.
Marketing Engagement
Marketing engagement often goes by a few different names, like "event marketing", "experiential marketing" or "participation marketing". It's all about getting your customers and leads involved in helping you both develop your brand and your products. Businesses that believe in marketing engagement believe that their leads and customers play an integral role in the success of their company and their brand, and as a result, want their input and insight.
Mass Media
I like to compare mass media to having someone stand on a street corner and shout out about a great sale that's happening in their store. Mass media refers to tactics like television ads, radio ads, and blimp ads. It requires pretty much zero customer involvement; all that it asks for the customer to do is to listen. Social media marketing can also be used for mass media purposes. Check out our free eBook on fine tuning your social media game for further ideas on how this can be done.
The Pros, the Cons, and the In-Betweens
Let's start with marketing engagement. What's really beneficial about this method of marketing is that you are getting your leads and customers to tell you what they want out of you and your company. When you have customers helping co-create products and services, you're then best able to tailor your product and/or service to what they want, and greatly increase the likelihood that those leads and customers will pay for or buy what you're selling.
Having your customers and leads be an active participant also gets them emotionally involved, and can easily have them turn into brand loyalists. People like to feel valued and like to think that their opinion counts, so when they feel valued by the company they're far more likely to stick with that brand than switch to another.
But then here's a dilemma – not all customers are going to want the same thing. Depending on your product or services, you may have complete polar opposites when it comes to your customer base, making it hard to implement some, if any, of their ideas. Sure, you may implement a couple of ideas from "Team A" and some from "Team B", but then both Team A and Team B may complain that they didn't like the other side's ideas and therefore no longer care for the product.
A lot of business owners also feel that when they participate in marketing engagement that they lose control of their business. You, as a business owner, have to know how to properly and respectfully delegate the ideas that are received from your customers without it seeming as if you are ignoring them or patronizing them. This can be a lot harder than you think!
Mass media, on the other hand, is easy to implement. It can be costly, depending on the marketing medium you're using, but you can reach a wide spectrum of people in a short period of time. The caution to take here is that people are tired of being constantly sold to and a good quantity of people will completely ignore your mass media efforts.
Key Takeaways
So what do you do? We think that there should be a balance between the two that could work for your company.
Mass media is great as it gets out a message to a ton of people. Consider using those mass media mediums however to bring them to your marketing engagement ideas.
This can be as simple as drawing them to your Twitter page and asking for their opinion on "a" versus "b" or directing them to a landing page to fill out a survey.
This almost always works if you offer some sort of reward for those who participate, so advertise the reward (a free eBook or tutorial, a free tech gadget, a trip, etc.) via mass media and reel them in with your marketing engagement strategies.
Need Help?
If marketing engagement is something you are interested in but are having trouble getting started, contact us today to schedule your free marketing analysis.
Free Assessment:
How does your sales & marketing measure up?
Take this free, 5-minute assessment and learn what you can start doing today to boost traffic, leads, and sales.