Sales Properties Series, Task Queues, & Owning It [Hubcast 206]
Carina Duffy also recommends this free guide, The Inbound Marketer's Guide to Maximizing HubSpot ROI.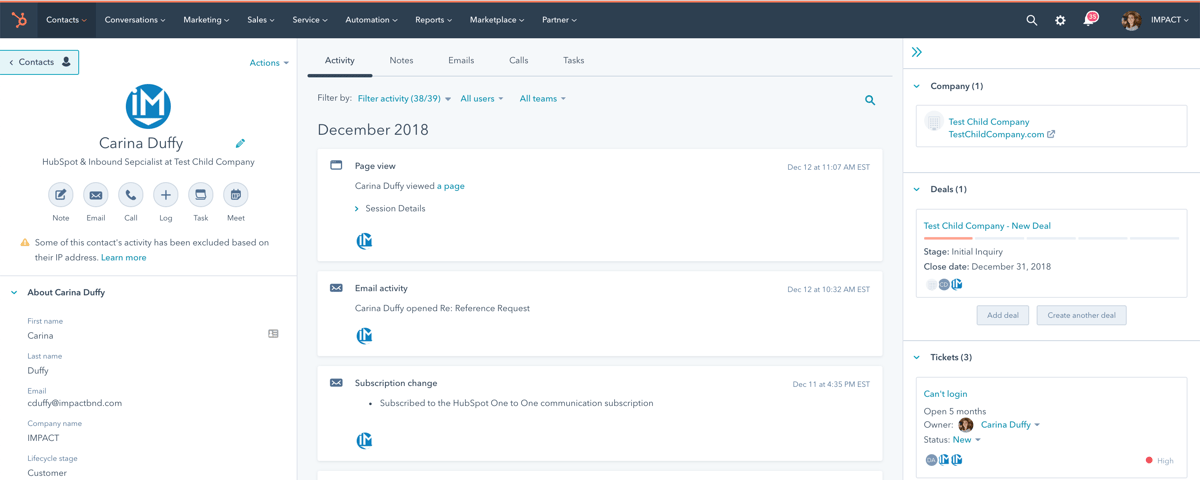 This episode of the Hubcast is brought to you by Aircall.
This week, Marketo announced a new Marketo Certified Associate course they are releasing.
This makes us wonder - is this Adobe's first play to take Marketo to the next level, and should HubSpot Academy be creating more intensive certifications for their products.
(This Marketo Certified Associate course recommends 200-400 hours of product experience).
Free Guide: The Inbound Marketer's Guide to Maximizing HubSpot ROI
Property of the Week: Sales Properties Series
Total Revenue
"Total dollar amount of all associated deals that have been closed."
BONUS: there's a similar property for companies!
"The total value of deals closed with the company or organization (automatically populates)."
Do some customer delight for customers who've spent over a certain amount with you, or alert someone internally when someone (or a company) has passed a certain total revenue amount!
What's on Marcus' Mind
We've got ownership on the mind today. How can companies be successful with their marketing, sales, and service strategies?
The answer is simple - ownership.
Listen to the full episode to find out what we mean.
HubSpot Wishlist: Create and share task queues with other users
"I created some queues for my tasks to organize the tasks. Sometimes I need to pass a task to someone else to complete. It would be great to have the ability to share queues, so shared tasks in a queue would already appear in the correct queue for the person who inherit the task."
Not only this, but managers aren't able to create and view their team's queues, and without a prioritization tag for tasks there's not a great way to stay accountable to tasks in the Tasks tool.
This Episode's Sponsor: Aircall
Aircall makes voice more valuable by integrating with your critical business tools and providing insights into every conversation.
It empowers teams with a phone system specifically built for modern businesses, with zero hardware to manage, dozens of integration options to explore, and the ability to add local numbers in more than 40 countries. It is a powerful communication tool that can be fully set up in minutes.
Aircall's HubSpot Integration also enables agents, sales reps, and marketers to streamline their call workflows, increase productivity, and track your customers through the whole customer journey from marketing to sales and success.
Learn more at Aircall.io or start a 7-day free trial at https://aircall.io/signup/
HubSpot Updates
Improve Collaboration With New Permissions in the Social Tool
"Now, all users, no matter their publishing permission level (All accounts, Their accounts only, or Draft only), are able to see...
Social activity in the social monitoring tool

Published posts in the social publishing tool, and

Performance data in social reports for all shared accounts.
Previously, when users had the "Their accounts only" permission, they would not see posts and data from the portal's shared social accounts."Learn More
Coming Soon to your HubSpot account: a Streamlined New Record Design
You heard it here first on episode 205! The new streamline design will include:
Three columns instead of two

Pop-up communicator (for notes and emails)

Timeline card redesign (collapsed cards and hover states)

Associated record previews

Collapsible right sidebar (associated records)

In-line timeline editing

Timeline filtering for users and teams
Coming to your portal over the next few months!
Check Out All the Updates Here
Major updates to the GoToWebinar for HubSpot Integration
"All Simulated Live and On-Demand webinar data syncs into HubSpot

Webinar attendance and registration shows on contact record as a timeline event

All types of webinars appear on the settings page

Users can segment via Active Lists based on registration/attendance data for all webinars

Users can select any type of webinar via HubSpot form when creating a Landing Page

More contact info automatically syncs on the contact record, information now includes: Street Address, City, State, Postal Code, Country, Phone Number, Industry, Company Name (Organization), Job Title"
The Public Contact Record will be Sunset on January 23, 2019
Update from the previous announcement of December 20!
Until Next Time
If you're listening on iTunes - head on over and leave us a review! We love hearing your feedback, so feel free to leave some in the comments, or shoot me an email at cduffy@impactplus.com!
Until next time. This is Carina Duffy & Marcus Sheridan saying to you, go out into the world and do some happy HubSpotting!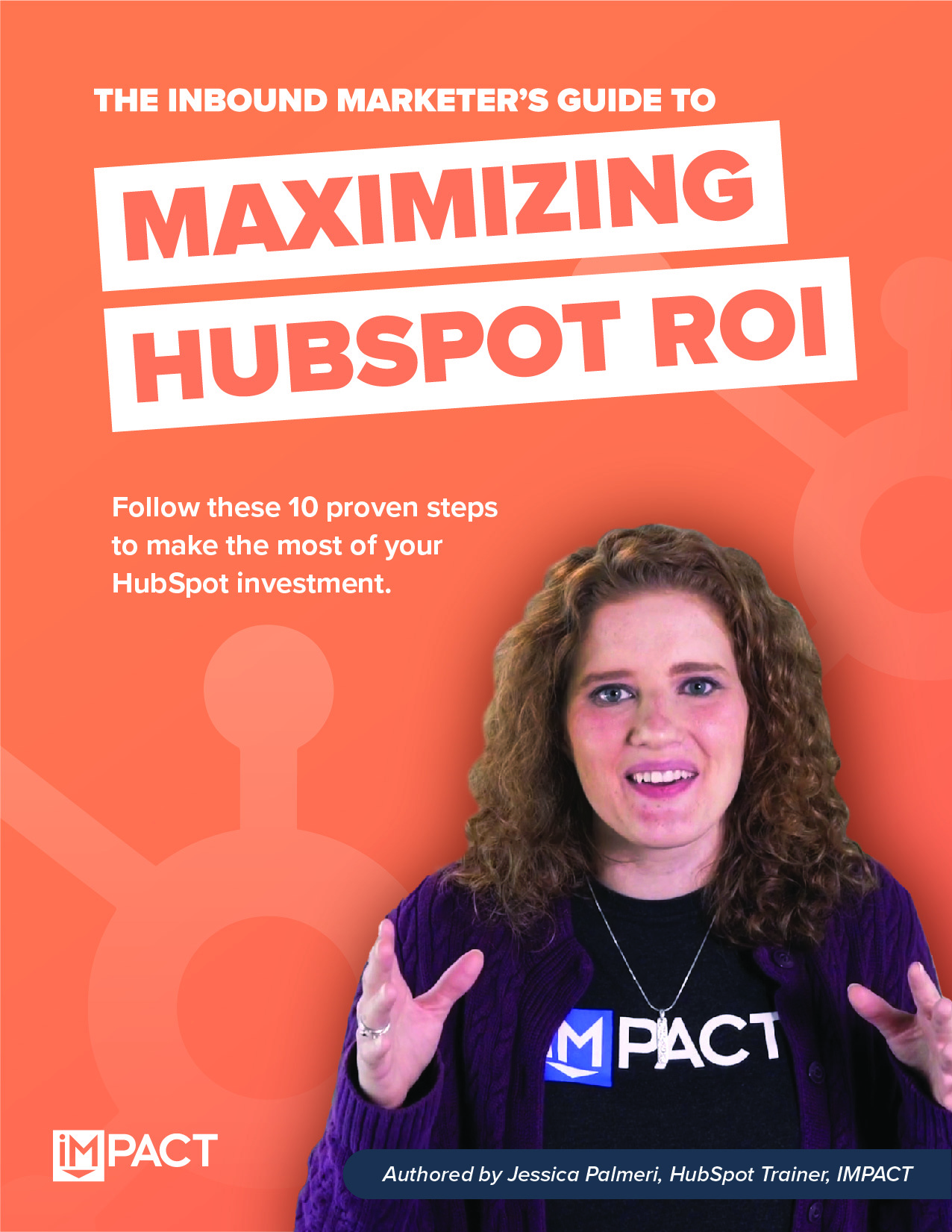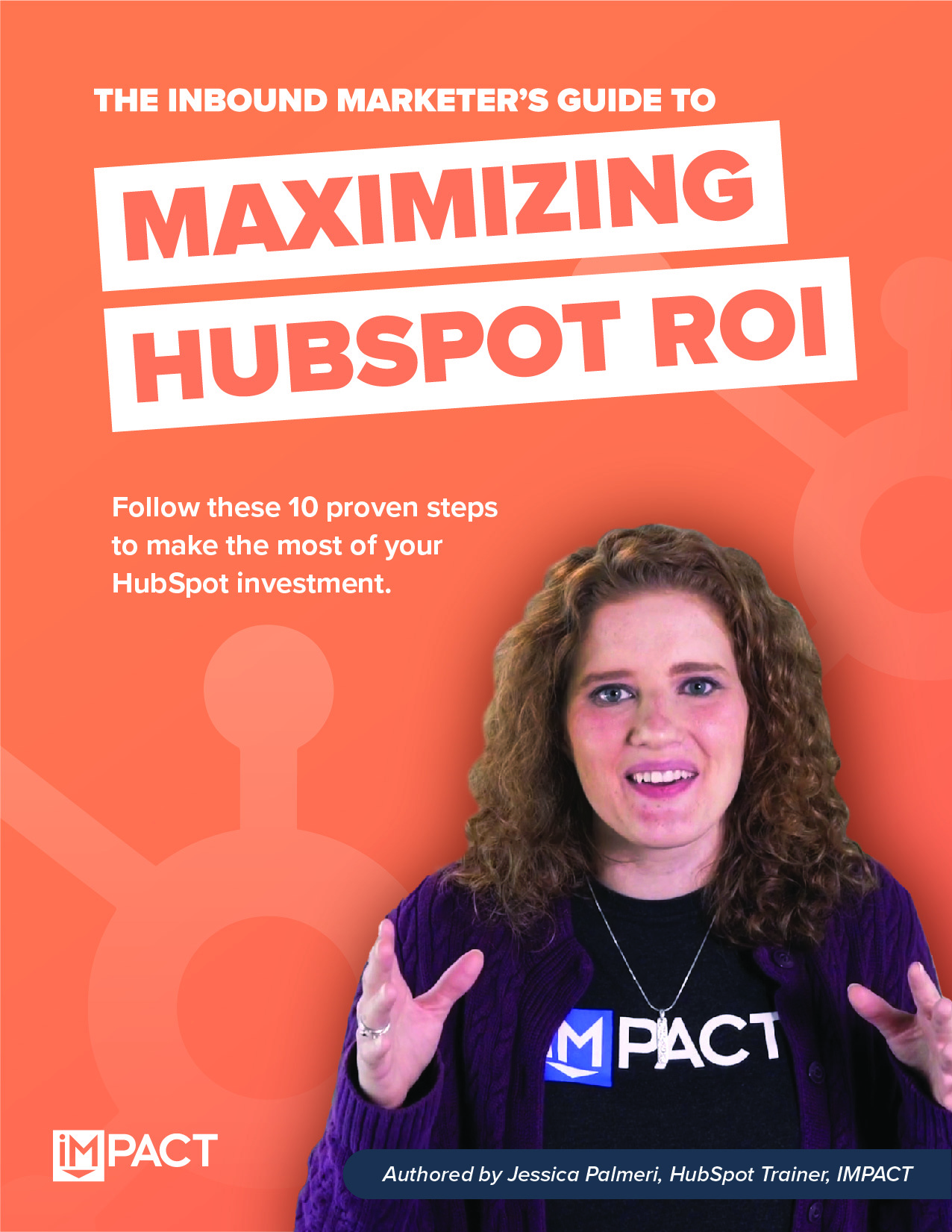 Free Guide:
The Inbound Marketer's Guide to Maximizing HubSpot ROI
Follow these 10 proven step to make the most out of your HubSpot investment.
In this free guide, you'll learn:
What HubSpot is and isn't
How to use HubSpot to track inbound success
How to make sure you truly are getting the most out of HubSpot
Published on December 13, 2018