Steve Jobs & The Ultimate Inbound Marketing Success Story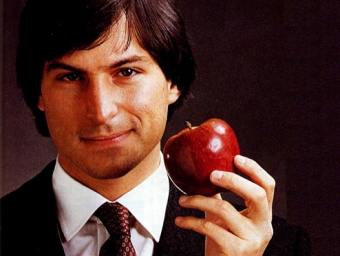 It's obvious the world will never be the same since the invention of Apple, iPods, iPads, and every other wonderful Apple Inc. product or service. Although the world has suffered the great loss of a true technological visionary in Steve Jobs, his still continues to teach us through the history of his success. The former Apple CEO Steve Jobs is the marketing superpower of today's generation. But what does any of that have to do with inbound marketing? And how can it help you build your business?
The History of Steve Jobs and Inbound Marketing In 230 Words
Steve Jobs was obviously an extraordinary man. When you think of Apple the first name that comes to mind is Steve Jobs. But who is the man behind the magic and how did he change the inbound marketing industry as we know it? Surprisingly enough Steve created a whole new digital marketing frontier which we so proudly call inbound marketing.
The Einstein biographer Walter Isaacson took on the gargantuan task of documenting the life of Steve Jobs. In "Audible: The life of Steve Jobs," there is 8 hours of documentary, so naturally the idea of documenting Steve's life in one blog post is absolutely absurd. However, Isaacson pointed out that at the very core Steve Jobs fulfilled his life long dream of "standing at the intersection of humanities and science", as described by one of Steve's personal heroes Edwin Land of Polaroid Corporation.
What does that mean and how does it apply to inbound marketing? Steve Jobs was on a mission to build something so beautiful and so unique that it would outlive him. But he knew that mass marketing was less of a strategy than it was the result of community which is essentially the premise of inbound marketing - to identify your community, to create beautiful unique content, and to watch it grow by leaps and bounds based on the value it provides to the world.
Why Steve Jobs and Apple Inc. are the Epitome of Inbound Marketing
Steve Jobs understood the power of community. So much so that today Apple is literally one of the most dedicated technological cultures ever known to man. Steve knew that success in both adaptation and innovation required people to follow you and your business as opposed to you hunting them down and begging them to care. You can't possibly name a product, software, or service offered by Apple Inc. that wasn't based on the premise of "Only Available on Apple".
In fact, even endemics like Amazon have gone out of their way to create interfaces specifically for Apple users. That alone should make you realize the value of brand recognition and community centric marketing. From Macs, to iPods, to iPads, to Apple TV--and of course you can't forget the almighty App Store-- they all share one thing in common - the idea that in order for users to get what they demand they must seek out Apple.
This is one of the most revealing aspects of inbound marketing that Apple makes extraordinarily clear. Yes, people are buying but they are more controlled. Steve made it clear that it's not enough to just find or identify your consumers but to also expose, attract, incentivize, and repeat. Just think about it for a second, once the new iPhone goes public, immediately reports fill the market on what Apple's next iPhone will be like.
Key Takeaways
Don't be mistaken: Steve Jobs is a rare personality. While your business may not be poised to become the next Apple Inc., it's always good practice to follow a proven path to success. With that in mind here are three tips you can use to help grow your business with Steve Jobs' success traits in mind.
1. Create Content/Products/Services that are fueled by community, such as:
Create a sustainable business model
2. Create a sustainable business model
Successful businesses thrive on systems; create a system that supports longevity and consistent growth.
3. Market More and Sell Less
Contrary to popular belief business is not all about selling; instead it's about marketing in a fashion that makes the sale valuable to the consumer.
Need Help?
If the inbound marketing process is something you are interested in but don't know how to get started, contact us today to schedule your free marketing analysis.
Free Assessment:
How does your inbound marketing measure up?
Take this free, 5-minute assessment and learn what you can start doing today to boost traffic, leads, and sales.
Get Started
Free Assessment:
How does your inbound marketing measure up?
Take this free, 5-minute assessment and learn what you can start doing today to boost traffic, leads, and sales.
Published on March 10, 2012