The FTC's influencer endorsement guidelines may soon become binding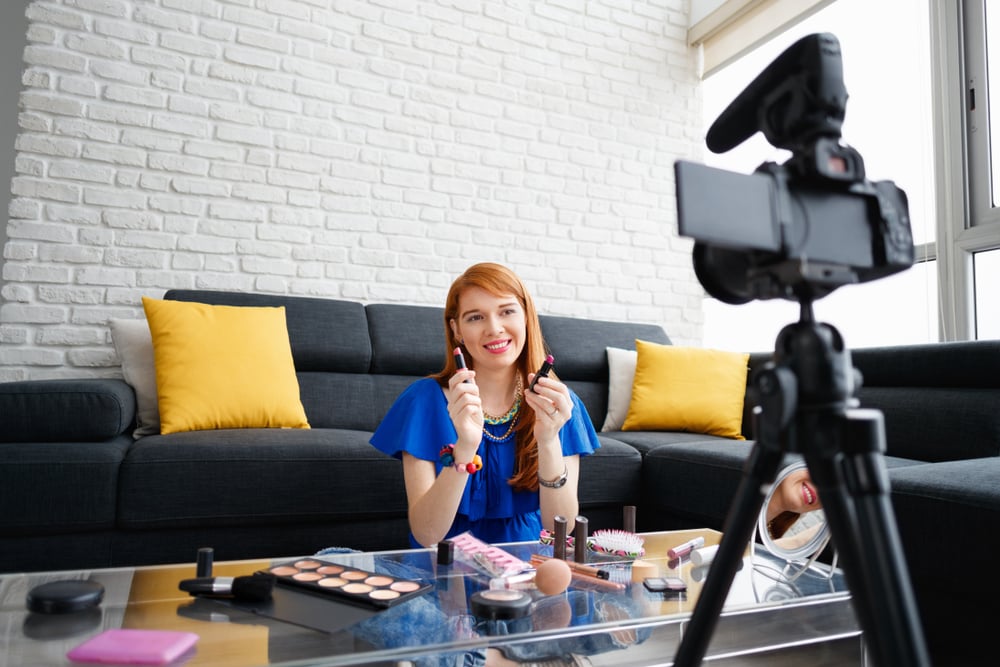 The Federal Trade Commission may be increasing the severity and scope of its responses to misinformation and paid influencer ads that present themselves as organic content.
In a statement released last week, the FTC's Commissioner Rohit Chopra stated that the blurred lines between clearly paid endorsements and seemingly authentic reviews are damaging the online marketplace by spreading misinformation.
Previously, the FTC has pursued action against companies such as Lord & Taylor, which paid influencers to wear select dresses without disclosing the financial relationship between them and the company, and Sunday Riley, whose founder instructed employees to write seemingly unbiased and positive reviews on Sephora.com.
The FTC settled these cases without any punitive fees or requiring the companies to release any ill-gotten data.
The soft response to unethical marketing strategies doesn't seem to be deterring businesses from these practices, so the FTC is considering civil penalties and stricter regulations for how companies use digital marketing and online endorsements.
What is the FTC focusing on?
In the statement, Commissioner Chopra specifically focused on influencer ads and endorsements on Instagram, YouTube, and TikTok.
For years, companies have been able to create (or pay for the creation of) seemingly organic content: reviews, videos positively featuring brands, and images highlighting products that influencers share with their followers.
Unlike product placements in movies or traditional television ads, these endorsements blur the line between reality and paid promotions.
It's not clear whether an influencer happens to use a product in their day-to-day life, they're recommending the product because they honestly believe in its quality, or they're recommending the product because they were paid to do so.
That uncertainty hinders consumers' ability to make well-researched, educated decisions about the purchases they make or even what they believe about different brands.
The blurred lines have grown more convoluted since 2019, when Facebook began allowing advertisers to promote influencer posts that aren't clearly advertisements. The harms of this practice include:
Misinformation, both for close followers of influencers and new audiences who may not suspect a financial relationship between the poster and a company.
An increase in potentially unethical data collection practices that companies can use to create more targeted advertisements.
Erosion of consumer trust in companies as social media users begin to mistrust mentions of products and companies in both seemingly and authentically organic contexts.
Who should pay the price for unethical endorsements and marketing?
On the face of the issue, it's not clear who is at fault for murky endorsement practices.
Companies and advertisers are the entities structuring the financial relationship so the endorsement seems organic. But influencers are the ones posting images and videos without fully disclosing their motivations.
Even the social media platforms share responsibility, both for having unclear guidelines and for having paid promotion options that let advertisers push "organic" content to new audiences.
Right now, Commissioner Chopra considers the advertisers to be the bigger problem. "When individual influencers are able to post about their interests to earn extra money on the side," he said in his official statement, "this is not a cause for major concern."
Instead, it's the companies that directly profit from misinformation and data collection that are the focus of this potential crackdown.
The FTC's history of settling cases without penalties and proposing no-money, no-fault orders isn't having an obvious deterring effect. When companies can keep their profits and newly collected data from unethical practices, it could even encourage brands to be bolder.
The recent statement doesn't propose any definite penalties. However, it does propose a review of the FTC's endorsement guides and a potential revision that changes the non-binding guidelines to required and regulated measures. This includes developing these rules:
Regulations that keep social media platforms in check because they indirectly profit from influencer endorsements.
Clear requirements for future contracts between companies and influencers about disclosing any financial relationship.
Holding violators liable "for civil penalties under Section 5(m)(1)(A) and liable for damages under Section 19."
What should businesses be doing in response to the FTC's statement?
Currently, there's no direct action being taken to revise the FTC's endorsement guidelines. However, this is a good opportunity for businesses to evaluate their current marketing practices, especially if they utilize social media platforms and influencer endorsements.
Whether the FTC puts civil penalties in place or not, businesses benefit from being honest and disclosing relationships between their brands and influencers.
Reputation is a valuable commodity, and brands stand to lose consumer confidence if seemingly organic content is revealed to be a paid endorsement.
What are specific measures companies can undertake to create more authentic advertisements and communicate clearly with audiences? Encourage the influencer to disclose the relationship.
Online audiences value humor, honesty, and clarity. They will appreciate knowing that an influencer is being paid to promote an item far more than discovering the relationship during a potential future scandal.
Hashtags, on-screen graphics, and clearly visible relationships between influencers and companies can all communicate the nature of an ad while preserving the user experience.
Free Assessment:
How does your sales & marketing measure up?
Take this free, 5-minute assessment and learn what you can start doing today to boost traffic, leads, and sales.