Messenger Customer Service: Why Messaging Apps & Bots Are Killing Live Chat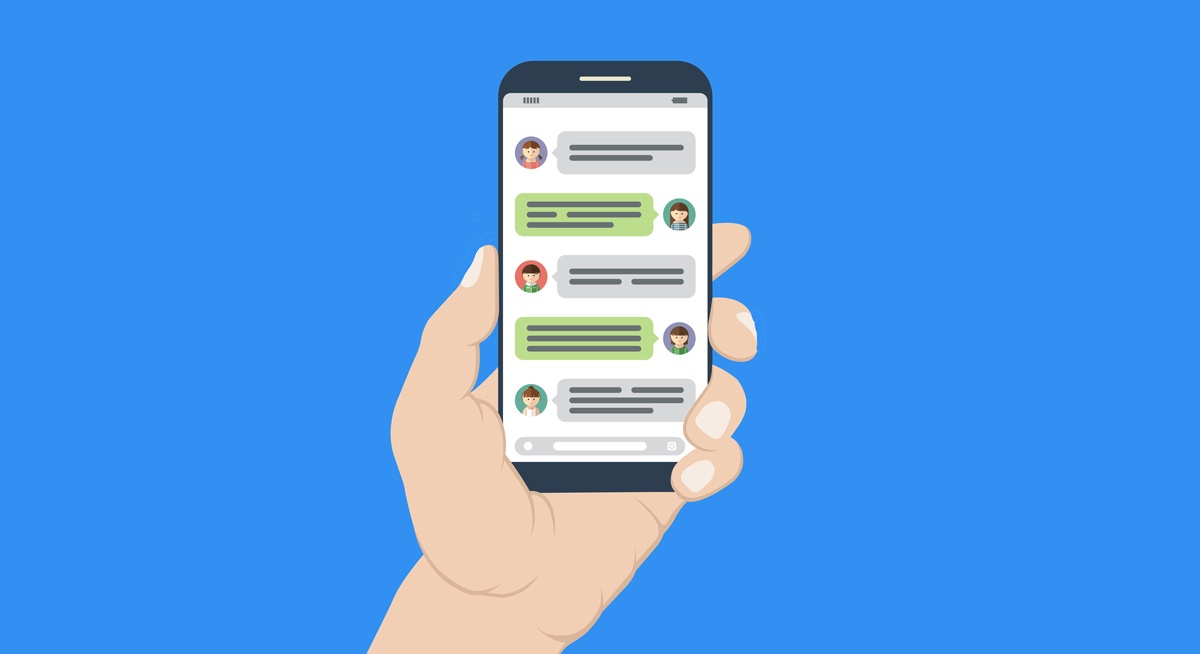 Hey! You there. It's me, that little box on the corner of your screen.
Do you have a question? Can I help? Do you want to live chat with me? What better way to help you out than with live chat?
How companies have handled customer communication is always changing, as technology improves and consumers' expectations become increasingly demanding.
Take email, for example.
Email marketing, at its inception, was a way to personally contact a prospect, lead, or customer. Once visitors became more willing to provide their contact information for a more personalized experience, automation came to aid in the demand.
The automation of those emails made communication more efficient, but this hands-off approach ultimately killed the human touch/personalization we were going for in the first place.
In our fast-paced, digital age, the biggest challenge to serving your customers in several communication channels is responding quickly, but more importantly, personally. Customers demand immediate service and response times of "within 24 hours" are no longer acceptable.
Enter live chat.
It's fast and easy to use, and adoption rates of usage are climbing. Rates of live chat use over phone or email support have increased by 50% in the last five years, making it quickly become the most preferred customer communication channel.
But this post isn't about live chat being great.
It's about the evolution of customer communication, and how to find the BEST way to do it -- and right now, instant messaging is taking over.
Limitations of Live Chat
For a website with thousands of visits a day, live chat can result in an overwhelming number of "live" conversations for companies to handle. In fact, 21% of live chat conversations go unanswered, and the average response time is almost 3 minutes!
Now, 3 minutes of waiting is hardly the "live" or "immediate" response that visitors are expecting these days. The key now is to change that expectation. Instant messaging solutions do just that, but before I get into that, let's dive a little deeper into some limitations facing live chat.
They're Hard to Manage
The rule of thumb in the live chat world is businesses should respond in less than 30 seconds, some aiming to respond in as little as 10. If you don't, you'll have frustrated users and this expectation of almost-immediate replies is a huge burden.
So what happens is people simply turn live chat off. Most sites automatically switch off their live chat capabilities when they're too busy dealing with other chats.
What's the point of having live chat if you're not using it? Where are your customers supposed to go then?
Chats Don't Stick Around
Another challenge with most live chats is that you have to stay on the same page for the whole conversation. Depending on which provider you choose, not only can customers NOT browse the rest of your website while you communicate, if they leave or navigate elsewhere, their query tends to disappear.
If visitors change tabs or browser windows or leave their computer, whoever is responding to their issues or questions just has to wait.
With so many other distractions and a human attention span of 12 seconds, the prospect may or may not even return and when that conversation ends, the issue remains unresolved and worse, a customer may be lost.
When that conversation ends, in many cases, so does any record of it.
While many live chat interfaces offer an email copy sent to the participant, that copy doesn't help them much if they want to continue their engagement with the brand or the conversation ends abruptly. It's only a backup to pull out if something goes wrong, and doesn't create further engagement or foster loyalty.
It's Impersonal
Despite its "live" name, due to scripts and templates, customers typically don't feel like they're talking to a live person on the other end, even if they are. Answers seem robotic, cold, and often don't feel suited to the actual problem or question at hand.
Forget About Mobile
When all marketers should be putting mobile first, live chat is ill-suited for most devices.
Many websites don't even attempt to start live chat on mobile, and those that do, distract entirely from the main site.
With more than 50% of browsing occurring on mobile, live chat no longer fits the bill.
So, What Makes Instant Messaging Any Different?
Instant messaging is a one-to-one conversation—just like live chat—but you can hang on to all of your chat history, and don't have to wait around for responses.
Think about the last time you used an instant messaging app, like WhatsApp or Facebook Messenger. It probably went something like this:
Open the app, send a message to a friend or colleague, maybe wait a second to see if your message sent. Close the app.
Put your phone in your pocket, go about your life.
15 minutes later, you get a notification that someone replied.
Open the app, read the reply, send another quick message, maybe an emoji.
A few hours later, you open the app and send a funny picture with a great caption.
Close the app, smugly grin about your wonderful sense of humor.
Now, implementing instant messaging for customer communication or other marketing purposes won't always yield this experience, but why not take advantage of the overall convenience of it?
There's a golden nugget in there. When you get a message from a WhatsApp group, you might respond in 10 seconds, 10 minutes, or even a few days later.
The key here is removing the expectation of immediacy and setting the expectation of flexibility. This flexibility gives you the ability to move between a "live" conversation and one that's spread out across hours and days. Then, next week, you can just pick up right where you left off.
It lets marketers find a middle ground between the immediacy of a phone call or live chat and the permanence of an email and back again, all in a single conversation.
Scalability


This flexibility is only heightened by the use of Chatbots.
Artificial intelligence and bots are quickly becoming an essential piece of any messaging app strategy. When done right, chatbots give marketers the ability to have more conversations and help more people at once, and also pull in an actual human when needed.
This kind of technology is complicated and can be pretty intimidating -- but it doesn't have to be!
In this free webinar with MobileMonkey's Larry Kim, you'll learn how to build a chatbot on Facebook Messenger in just 15 minutes and much more that will help you master them before your competition!

Save your seat and join us! Even if you can't join live, make sure to register and you'll get the recording sent to you first!
Everything in One Place
Instant messaging conversations are asynchronous, meaning you and your prospect don't have to be available to talk at the same time. It can be as real-time as live chat or as flexible as email.
They are also extremely convenient. With most tools, your prospects can get push notifications from you and respond directly from their mobile devices. This removes the pressure of living up to a "live" conversation and eliminates the need to give the chat your undivided attention.
These conversations are also archived. If the prospect (or you) ever wants to reference the conversation, everything is saved. It feels more personal, organic, and less constrained by time.
Messaging Costs Less
Let's take a look at the numbers. According to Mckinsey, a single chat interaction costs a company between $3-5 per interaction. A messaging communication is less than $1.
Not only are messaging interactions less expensive, but your company can handle a lot more conversations at a time while meeting your customers where they are.
People Prefer it!
Regardless of the cost savings, here's a pretty powerful fact: 2 out of 3 customers actually prefer to message a business. Why?
Because messaging is a HUGE part of our daily lives.
1.4 billion people around the world send over 50 billion messages each day to communicate with one another. In addition, instant messaging apps like WhatsApp and Messenger have around 1 billion monthly active users each and WeChat has around 900 million.
Messenger apps are where consumers are hanging out and if brands want to build more authentic, personal relationships with them, they need to meet them there.
Takeaways
Instant messaging apps have found a new space, which is why people are using other methods much less. Email feels slow and impersonal. Phone calls and live chats are temporary and intrusive.
Messaging as a conversation and interaction interface has fundamentally shifted how we communicate with one another, and it is about to shift how people communicate with your company.
This isn't to say that live chat will no longer work for everyone. Perhaps live chat makes sense if your team has the capacity to constantly keep track of it or to have someone available to chat with your customers at all times.
But with all the limitations and time requirements live chat has in order to be effective, instant messenger apps might be worth a look for your company. Investigate if your audience would prefer instant messaging, or if they are on these apps regularly. The key is to meet your audience where they are and set the proper communication expectations when you get there.
Free Assessment:
How does your inbound marketing measure up?
Take this free, 5-minute assessment and learn what you can start doing today to boost traffic, leads, and sales.
Get Started
Free Assessment:
How does your inbound marketing measure up?
Take this free, 5-minute assessment and learn what you can start doing today to boost traffic, leads, and sales.
Published on April 6, 2018