15 Pieces of Sales Advice You Can't Ignore Anymore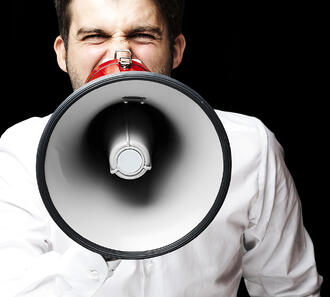 This post originally appeared on the Force Management Blog. To read more content like this, visit the blog here.
If you've been in the selling game awhile, you've likely received your share of sales advice. We recently started a LinkedIn discussion asking for the best sales advice you've ever received.
Here's a list of some of our favorite responses.
15 Pieces of Sales Advice You Can't Ignore Anymore:
Shut up and listen. It works every time for me!

Never, ever, ever compete on price. Always compete on quality and service. There will always be someone cheaper.
Be yourself. Don't try to copy others. Find your own strengths and use them.

How many times they say no is irrelevant. It's the one time they say "yes" that's important.

I started selling tomatoes door to door; the farmer didn't so much give me advice, but he had a rule that you eat everything you drop. I still live by that rule!

Look for the potholes.

One of my first and best mentors said, "Don't read the books." I took his advice and from what I've heard from people that did read them, he was right. There's only one way to learn sales properly, live among people that have lived it. I have six mentors, each a successful salesperson with a lifestyle to prove it. They're all I've ever needed and are still all I need today.

Don't be late.

If you want the next job, act like you have it.

During your sales calls, focus on making it more about them versus you.

Don't underestimate your competition. Always have a competitive strategy.

Think client first, even if it means pushing the envelope inside your company. While you have a responsibility to both sides, you must be able to do the right things for the client. You should never work for a company that wont let you do so.

When trying to get a customer to open up about what "is not working," start by asking them about what "is working." Many times the conversation will naturally self correct into what is not working.

Show empathy. Demonstrate that you care about them personally and about their outcomes from working with your company.

Go in curious.
Rachel Clapp Miller is the Assistant Marketing Director at Force Management. Force Management specializes in sales transformations that help B2B sales organizations increase revenue, improve sales margins and gain market share. Follow them on Twitter: @ForceMGMT and on LinkedIn.
Free Assessment:
How does your sales & marketing measure up?
Take this free, 5-minute assessment and learn what you can start doing today to boost traffic, leads, and sales.