"Alexa! What Did You Learn From Amazon's Historic Prime Day 2019?"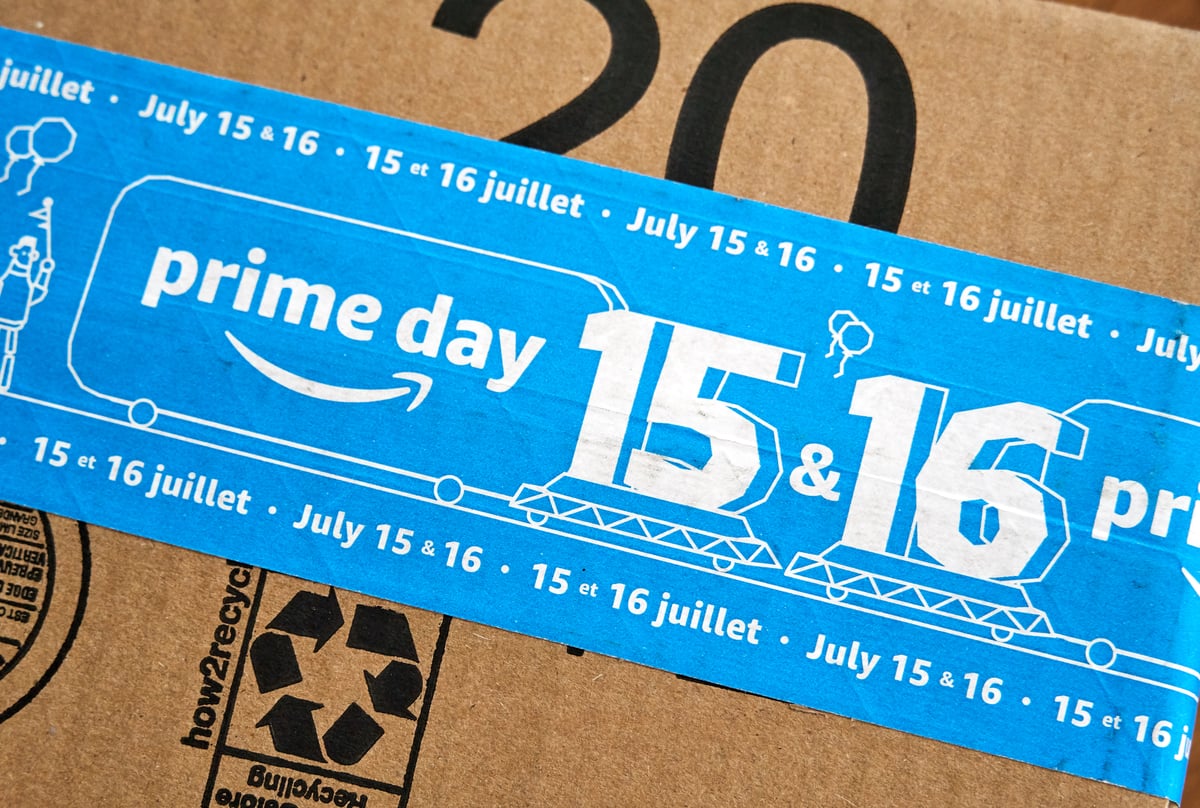 The 48-hour shopping extravaganza has come to an end, and Amazon reported record-breaking numbers. Prime Day 2019 surpassed the previous Black Friday and Cyber Monday revenue combined!
Prime members purchased more than 175 million items throughout the extended two-day event. Prime Day was also the biggest event ever for Amazon devices, when compared to other two-day periods.
The top-selling deals worldwide were Echo Dot, Fire TV Stick with Alexa Voice Remote, and Fire TV Stick 4K with Alexa Voice Remote.
Global highlights from Prime Day 2019
'Twas a BIG day for Prime Member subscriptions. Amazon said it saw more new Prime Member subscriptions on July 15 than any other day in its history, and "almost as many" on the second day of the shopping event, "making these the two biggest days ever for member signups."
Prime Day started as a way to encourage and reward membership, and Amazon Prime members are reaping the benefits:
Prime members worldwide saved more than one billion dollars throughout Prime Day.
Millions of items shipped in one day or faster using Prime Free One-Day, Prime Free Same-Day, or Prime Now worldwide, making this the fastest Prime Day ever.
Members in 18 countries shopped – double the number since the first Prime Day five years ago.
The smart home market padded its double-digit growth during Prime Day:
Customers made their homes smarter by purchasing millions of smart home devices. Top-selling deals included iRobot Roomba 690 Robot Vacuum, MyQ Smart Garage Door Opener Chamberlain MYQ-G0301, and Amazon Smart Plug.
Customers purchased twice as many Ring and Blink devices this Prime Day as last year, when comparing two-day periods. Ring and Blink are the leaders in wireless smart home security cameras.
Prime Day was the biggest event ever on Amazon for Alexa devices with screens, such as Echo Show and Echo Show 5.
This was the best Prime Day ever for Fire tablets, with the Fire 7 tablet as the top-seller. This was also the best Prime Day ever for Kindle devices.
Customers purchased two times as many Fire TV Edition Smart TVs as last year's Prime Day, when comparing two-day periods. Since launch, customers have purchased millions of Fire TV Edition Smart TVs.
This Prime Day was the biggest sales event ever for eero on Amazon. Customers purchased six times as many devices as any previous sales event for eero.
SMB FTW
Small and mid-sized businesses accounted for more than $2 billion in sales over the 48-hour span, doubling the mark set last year.
"Prime Day 2019 was another record-breaking success for independent third-party sellers — mostly small and medium-sized businesses," said Amazon, "Globally, these businesses far exceeded $2 billion in sales this Prime Day, making it the biggest Amazon shopping event ever for third-party sellers when comparing two-day periods."
Amazon's influence on the online retail market is undeniable and can't be overlooked in your retail strategy.
No matter how solid your online presence or how loyal your online brand, it's clear that SMBs would be wise to supplement revenue by posting their items on Amazon in addition to creating a solid e-commerce store.
Amazon looks to boost ad biz
In another unprecedented move by Amazon as part of Prime Day 2019, Prime members were offered a $10 coupon in exchange for tracking them all over the web through Amazon Assistant.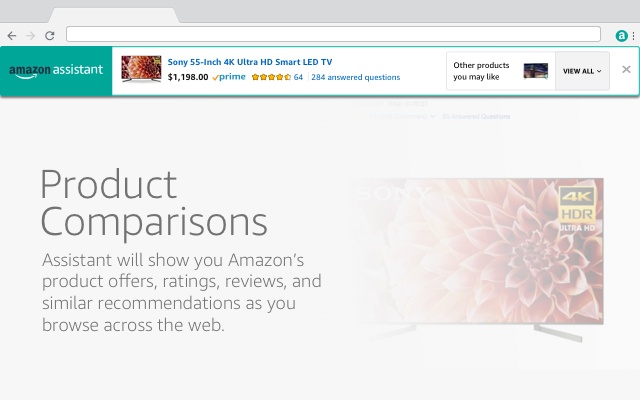 This promotion offers the online retail giant an unprecedented view into individual web browsing habits.
The deal required Prime members to install Amazon Assistant, a browser extension that allows users to comparison shop. The company says it collects and processes information that includes the URL, page metadata, and portions of content on whatever site you visit when using Assistant, which it can use for marketing purposes.
What can digital marketers learn from Prime Day 2019?
While there were some hiccups for Amazon during Prime Day 2019, it was clearly a big win for the company, its members, and retailers that have leveraged the retail giant.
It also teaches us some valuable lessons as marketers and business owners.
The fact that people are willing to let Amazon Assistant track their complete shopping experience demonstrates the trust Amazon has gained by being totally transparent about pricing and obsessed with user experience and customer reviews.
Customers will sacrifice privacy to easily be able to compare prices and reviews with Amazon while shopping on the web.
The lesson here is that it's important to be transparent about pricing on your website so that your customers are able to make an informed buying decision.
Further, consumers have proven that they are willing to do the research to find not only the best price, but also the best delivery options and shipping costs (think "instant and free"), and the most enjoyable user experience.
With little control over the price of retail goods, marketers and business owners need to put their energy into adding value through content creation, as well as creating the best possible shopping experience.
The more you can guide your customer's journey through engaging and informative content, the more likely you are to gain their trust and earn their business.
If Prime Day 2019 has taught you nothing else, it seems pretty obvious that if you're in the retail industry and you aren't also making your product available on Amazon (despite slimmer margins), you're probably missing out on a bunch of sales.
What did Prime Day teach you? Shoot me an email and let me know!
Free Assessment:
How does your sales & marketing measure up?
Take this free, 5-minute assessment and learn what you can start doing today to boost traffic, leads, and sales.