Business leaders, you can't miss HubSpot Training Day! Here's why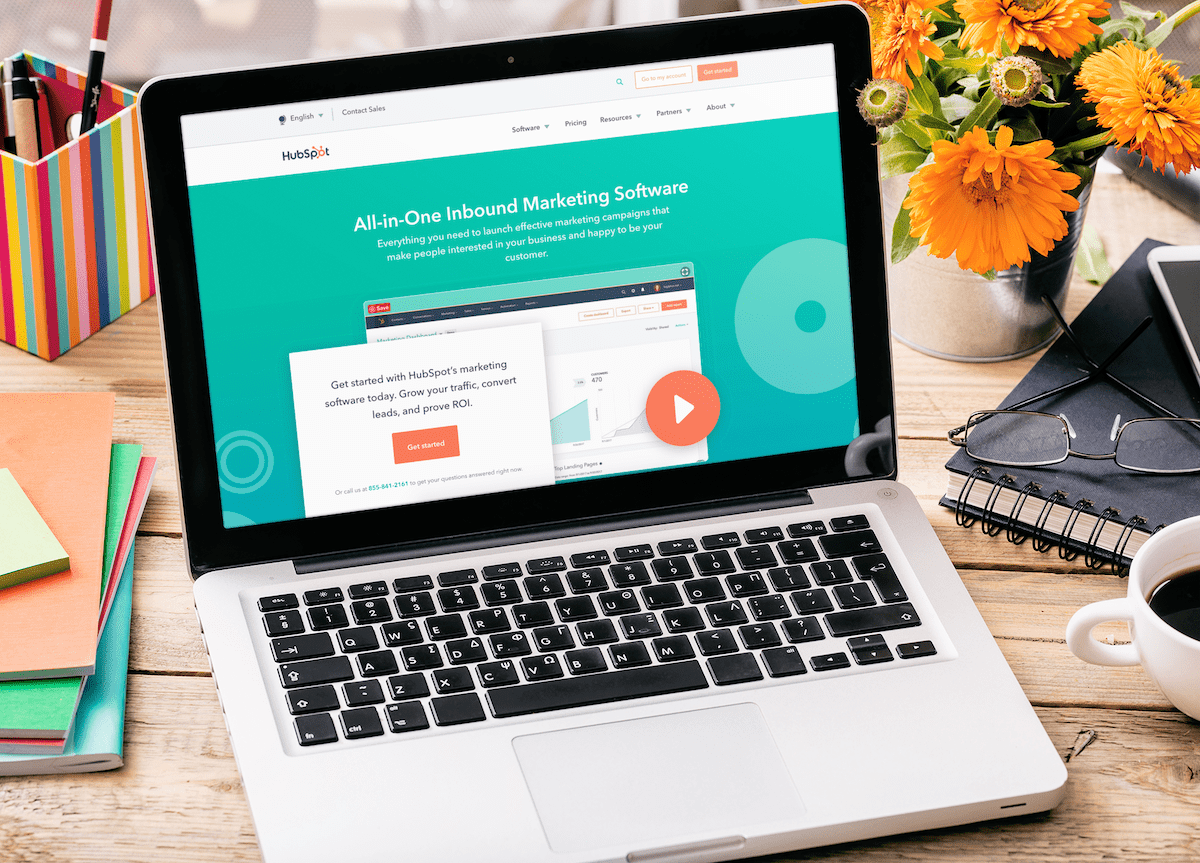 Dear business leaders,
Let me start by saying this: I know how hectic your days are.
You're probably wearing many hats, working on various parts of your business, trying to get your departments in sync, and figuring out how to make the most of this roller coaster of a year we call 2020.
I get it.
I don't want to waste any of your already overloaded time, but I want to make sure you know about our upcoming event, HubSpot Training Day.
No, it's not because I want to sell more tickets.
I mean, okay, tickets sales are one of my KPIs, but honestly, I want to talk to you because I genuinely believe this event will help your business.
When you're not maximizing your marketing and sales tools, you're leaving revenue on the table
HubSpot is a powerful tool for any business. It can run your website and your marketing automation, and it can be your sales team's biggest ally.
Unfortunately, too many businesses don't realize just how much they don't know about the platform.
You'd be surprised at how much money often gets lost between inefficiencies in your team's productivity, data that isn't optimized, and missed opportunities.
Whether you've been using HubSpot for years, or are thinking about signing up, don't you want to get the most out of your investment?
That is exactly what HubSpot Training Day, a full-day virtual event on October 27, is all about.
Even better, early-bird pricing of $99 per ticket is good through October 8th!
The beauty of HubSpot Training Day is that there are three tracks: beginners, those looking to optimize what they're already doing, and advanced users.
You can easily create a custom agenda that's right for the specific needs of your business, but, as a business leader, you might need to pick and choose. So, here are my recommendations. But, feel free to check out the full agenda to see what's most tailored to your goals and needs.
Here's what you
should attend

and what you must attend at HubSpot Training Day

You may notice that there are multiple sessions listed that are at the same time. That is because some may be right for more advanced HubSpot users and some may be better if you are newer to the platform.
10:30 AM: HubSpot and Salesforce: Comparison, redundancies, and integration if you want both
(must attend)
If you are considering HubSpot but are worried if it will integrate with Salesforce in the way you need — or you already have both but know you're not using them together as well as you could be — you must join this session!
HubSpot certified trainer Joe Bachir will walk you through a comparison of HubSpot and Salesforce, focusing on features and redundancies between the two. You'll learn why you may want one or the other and how to integrate the two platforms together if you want both.
Why must you attend?
As a business leader, if you are (or thinking about) investing in these two platforms for your sales and marketing teams, it's crucial you understand how they work together. You may or may not need both. Knowing the differences and similarities in features could save thousands off your bottom line!
11:00 AM: Sales forecasting in HubSpot
(must attend)
Having a reliable sales forecast is important, but it can be difficult to predict. If your sales team has struggled to forecast sales accurately for your company or understand what they could be doing better, you must attend this session.
Why must you attend this session?
While this session is geared toward sales professionals, as a business leader it's still key information for you to know.
HubSpot Academy professor Kyle Jepson will show you how to establish exit criteria for each deal stage in the sales cycle, how your sales team can identify stale deals and close them, how to collect a confidence rating for each deal, and how your team should create an accurate and reliable sales forecast.
11:00 AM: Targeting key accounts? HubSpot's ABM tools may be perfect for you
(should attend)
If your business is using or considering using an account-based marketing (ABM) strategy this session will show you how HubSpot's ABM tools can help you personalize content and tailor your engagement with key stakeholders.
Why should you attend?
This session, hosted by IMPACT's David Little, will show you how your team should be setting up your ABM strategy, help you enable collaboration across teams, attract your most high-valued accounts, and track and measure key milestones through the buying journey.
2:00 PM: HubSpot on a budget: Getting started with HubSpot Starter Hubs
(should attend)
On a lower budget? HubSpot can still be a great tool for your business. This session will cover how you can implement the HubSpot Starter Hubs to get your business moving in the right direction.
Why should you attend?
If you're a small business owner or leader, budget may be a concern when choosing a CRM or marketing automation platform. This session will show you how you can make the most of HubSpot at any budget and grow over time.
2:00 PM: HubSpot for enterprise: Functionality you probably didn't know HubSpot now has
(should attend)
If you're leading a medium to large-scale business, you may already be using HubSpot Enterprise, but did you know that you are more than likely not using it to its maximum potential?
You may not even know about some of the new features HubSpot Enterprise now offers.
Why should you attend?
If you're a HubSpot Enterprise customer or are considering becoming one, you will learn all the must-have features you may not know about including content partitioning, predictive lead scoring, email send frequency cap, calculated properties, and workflow cloning.
2:30 PM: 3X-ing your sales reps' productivity with HubSpot
(must attend)
Now more than ever, the productivity of sales reps can make or break your business. What if you knew exactly how your sales team could 3X their productivity through effective and efficient communications with their prospects?
Why must you attend?
In this session from IMPACT's Stephanie Baiocchi and HubSpot's Jordan Benjamin, you will learn how your sales team can use sales sequences, templates, snippets, and integrations to triple productivity and drive more revenue for your business.
This is not your average virtual event
HubSpot Training Day is not your typical virtual event. This is a highly tactical experience that can cater to your specific needs.
As a business leader, you will learn exactly what your sales and marketing teams need to be doing to get the most out of your HubSpot investment. You will understand what needs to happen day-to-day to attract the right leads, shorten the sales cycle, and, ultimately, drive revenue.
Plus, your sales and marketing teams will get the training they need to use the right HubSpot features to make an immediate impact within their given roles.
Trust me when I tell you, this is the HubSpot event you've been waiting for!
Free Assessment:
How does your sales & marketing measure up?
Take this free, 5-minute assessment and learn what you can start doing today to boost traffic, leads, and sales.