How Connected Devices Are Reshaping Consumer Behavior [Infographic]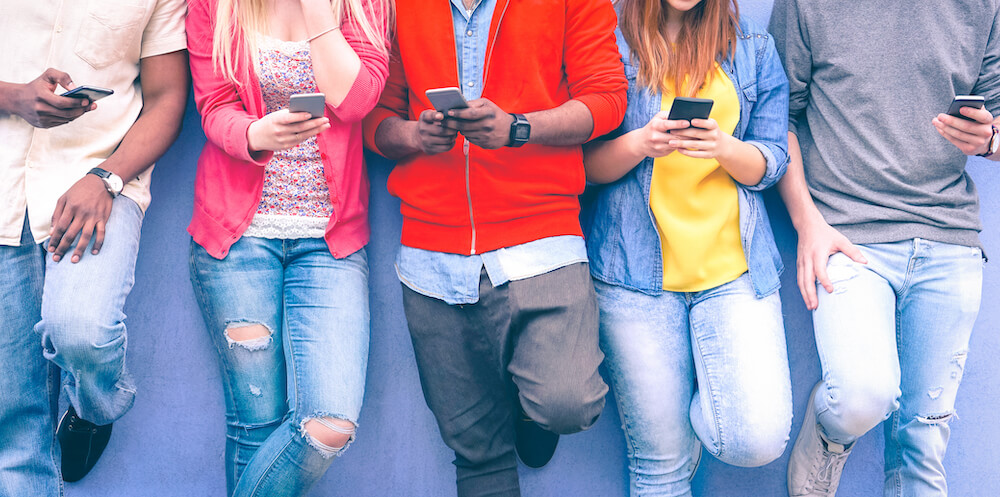 "Hey Alexa, turn on the island light, show me who is at the front door, and play some Britney Spears so that I can get my dance on!"
It sure is a wild time that we live in where a smart device can do all these things, and so much more.
According to Contentstack there are currently 27 billion smart devices on virtual and actual shelves, waiting for purchase — and that number is expected to grow nearly 200 percent by 2025. Today, a whopping 77 percent of Americans are online on a daily basis.
Being able to sync all of your devices and have everything at your fingertips is the new norm, and with all this connectivity comes new opportunities for consumers and companies alike.
If you are a B2C company that wants to keep up with the times, this Infographic from Contentstack is exactly what you need.
Let's start with the basics
What constitutes a connected device?
The Internet of Things (IoT) can be defined as a web of "smart" devices that can be connected to each other and the internet. Examples are TVs, security systems, voice assistants, lightbulbs, and obviously your smartphone.
Who is using connected devices and when?
The real question here is who isn't? The typical American household contains five connected devices. Additionally, 77% of Americans own a smartphone, 75% own a desktop computer, and 50% own a tablet.
More shocking is that 26% of Americans are online constantly, 43% go on several times a day, and 8% go on about one time per day. That means that only 23% of Americans are not going online daily.
So, what kind of devices are going online?
The majority of the market consists of smartphones, computers, TVs, and wearables, while popular trends show that there is increasing interest in digital assistants, in-home robots, and smart energy management. Some devices that seem to have a niche market are in-home electric car chargers, hear-ables, and smart gardening devices, and upcoming trends include smart lighting, appliances, and security.
Now the good stuff...
How is today's consumer shaped by connectivity?
Consumers are able to shop everywhere, all the time. Even if you are not purchasing a product on an e-commerce store, there are still many other ways to connect in-store with a connected device. 36% of consumers read online reviews, 39% will visit a store's website while they are inside the store, 33% will attempt to price match a product, and 32% will look up products on Amazon.
The consumers who are constantly connected have certain expectations for their shopping experience. They want and expect a speedy response. They value a consistent experience across all channels, and they revel in personalization.
Consumers are using voice search more and more. 29% of Americans own a voice-activated device, and 27% reported using them to make a purchase. This is a fast-growing trend that is expected to account for 30% of web browsing by 2020 and generate $40 billion in sales by 2022.
The connected home market is expected to grow to over $150 billion by 2023, home security is growing by 27% annually, and home robots will represent $11 billion in sales by 2020.
Consumers love convenience, and being able to make a payment on a connected device is one of the driving factors to lock in a sale. Almost 50% of people use a connected device to pay at the gas pump, while about 40% pay for clothing, parking, and/or a dinner out with a connected device.
Security is becoming increasingly important to consumers. With attacks on the rise, it is more critical than ever for companies to keep up with the latest security trends. Shockingly, only 48% of companies are able to detect IoT device breaches, and 78% of Americans say concerns over data privacy could prevent them from making a purchase.
Read more about what online shoppers want here.
Look to the future
It is clear that connected devices are not going away. By the year 2030, the average person will own 15 connected devices. Stay ahead of the curve by keeping the six categories mentioned above in mind when mapping out your business plans. For more details on this check out the infographic below:

Free Assessment:
How does your sales & marketing measure up?
Take this free, 5-minute assessment and learn what you can start doing today to boost traffic, leads, and sales.