Research: COVID-19 upends brand loyalty; sales, marketing need to catch up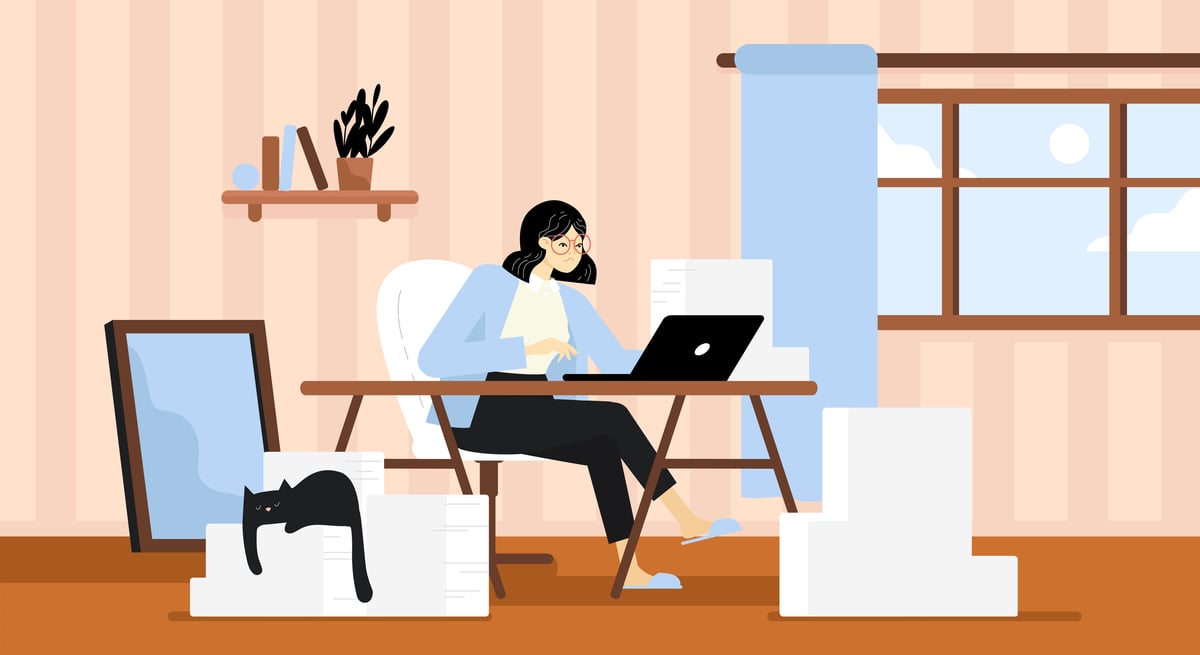 It's extremely common for people to be loyal to specific products, brands, and services. Within the U.S, roughly 82% of consumers are loyal to products, brands, and retailers.
But the pandemic has shaken up brand loyalty. In times of crisis, such as the current coronavirus (COVID-19) pandemic, brands and companies are truly put to the test. It's caused the closure of many nonessential stores, a disruption in the supply chain, and face-to-face meetings to be put on hold. Consumers have also had to find alternative ways to make everyday purchases.
In other words, the pandemic has had a drastic impact on brand loyalty and how consumers make buying decisions.
How the pandemic has impacted brand loyalty and buyer behavior (and why)
During the pandemic, many retailers and brands were surprised by how little brand loyalty seemed to matter to their buyers. According to a survey conducted by Bazaarvoice, 39% of respondents purchased from a new brand while they were in quarantine.
Many consumers looked into different retailers, third-party apps such as Instacart, as well as signing up for subscription services and already prepared meals.
Why? Well, the answer is simple. Consumers strayed from their once-beloved routine and frequented brands due to value, availability, and quality.
🔎 Related: Google says 2020 Black Friday, Cyber Monday will be different
In the early stages of the pandemic, for many retailers and consumers, it ultimately came down to supply and demand. There just weren't many products available, triggering a shift in the way consumers purchased.
Another reason many consumers jumped ship and searched for alternatives was simply due to brands not checking with their loyal consumers to identify what they really needed. No doubt there were brands adjusting and implementing new services and offerings to match the needs of consumers. Those, unfortunately, were few and far between.
While brand loyalty and the shift in buying behavior may not be directly related, the circumstances consumers were faced with forced them to adapt and make changes that met their needs.
A great example is the surge in food subscription services such as HelloFresh, Home Chef, Freshly, Hungryroot, and Imperfect Foods. Consumers also significantly reduced the number of trips they were making to physical stores and many made the switch to store brands rather than name brands.
🔎 Infographic: The psychology behind brand loyalty
And it is not just food shopping that has been changed. In the time since COVID started, a large majority of consumers went looking for online alternatives — food subscriptions, video communication tools, telemedicine, virtual gyms and workouts, and virtual entertainment.
"How does this affect our sales and marketing?"
You might be thinking:
"How do shifts in buying behavior for everyday essentials have to do with the marketing and sales aspect of my product or service?"
The key here is being able to meet buyers where they are, adjusting your strategies to meet their needs. Consumers today are doing more of everything online, and making purchases big or small is no exception.
When "nonessential" businesses started shutting down, it forced a ton of small and local retailers to bring their businesses online. Many saw this as an opportunity to improve their online presence that helped them many reach a wider audience than they previously had.
"But we're not retail, how does this affect us?"
Retail wasn't the only industry affected. Many industries have started to adapt and improve the way they market and sell their products and services, as well as how they communicate with existing customers.
The traditional methods of selling and engaging with prospects and customers are no longer effective. Pre-coronavirus, many salespeople met customers face-to-face, closing a deal with a handshake.
🔎 Related: New COVID-19 research shows importance of video for sales
That's not no longer the case, leaving many marketing and sales people feeling the pressure to perform in an unknown, and new environment.
So, what should your sales and marketing teams be focusing on?
What your sales and marketing teams should be focusing on
This isn't something that many of us have faced before. There's no guide to walk you through it step by step. For many, staying successful is about making a shift in how your company connects with consumers.
A big focus for sales and marketing should always be on education — not just your prospects, but your customers.
To educate your consumers, here some areas you can work on:
Video is the next-best-thing for connection
For a large majority of this year, consumers have gone digital. Many have started to implement video conferencing tools like Zoom.
While hoping on a video call might not be what you're used to when communicating with clients or prospects, if you can't be face-to-face with someone in person, video conferencing is the next best thing.
🔎 Related: The only video for sales call checklist you'll ever need
You're still able to see the person you're talking to. You can pick up on those subtle signs a person might not even realize they're giving away. Maybe you need to explain something better or ask more questions. Something you probably wouldn't realize over the phone.
While you can use video during your sales meetings, it can also be used by your marketing team to deliver sales content.
Marketing should be implementing these types of videos:
Dedicated videos for each

product and service page

on your website. Use video to show your product or service, letting customers know who it's a good fit for and why they need it.
Then create 80% videos, which are, in fact, different from product and service videos. They answer the most common questions your prospects are asking. Remember, each question should be its own video, making it really easy for your sales team to share.
After that, create landing page videos, which are proven to substantially increase conversion rates on your landing pages and form-gated content offers.
Dedicate a video to your company culture. People buy and work with companies and people they like and can relate to. Show off your team and values.
Implement using one-to-one (and one-to-many) personalized videos during your sales process. They increase engagement with prospects, help you stand out from competitors, and will help you close more deals faster.
Those are just some of the strategies you can implement to help your sales and marketing teams shift and connect with buyers in their new normal.
In the words of David Cancel, "Whoever makes it easiest to buy wins."
Free Assessment:
How does your sales & marketing measure up?
Take this free, 5-minute assessment and learn what you can start doing today to boost traffic, leads, and sales.