Facebook tests Instagram Reels to compete with TikTok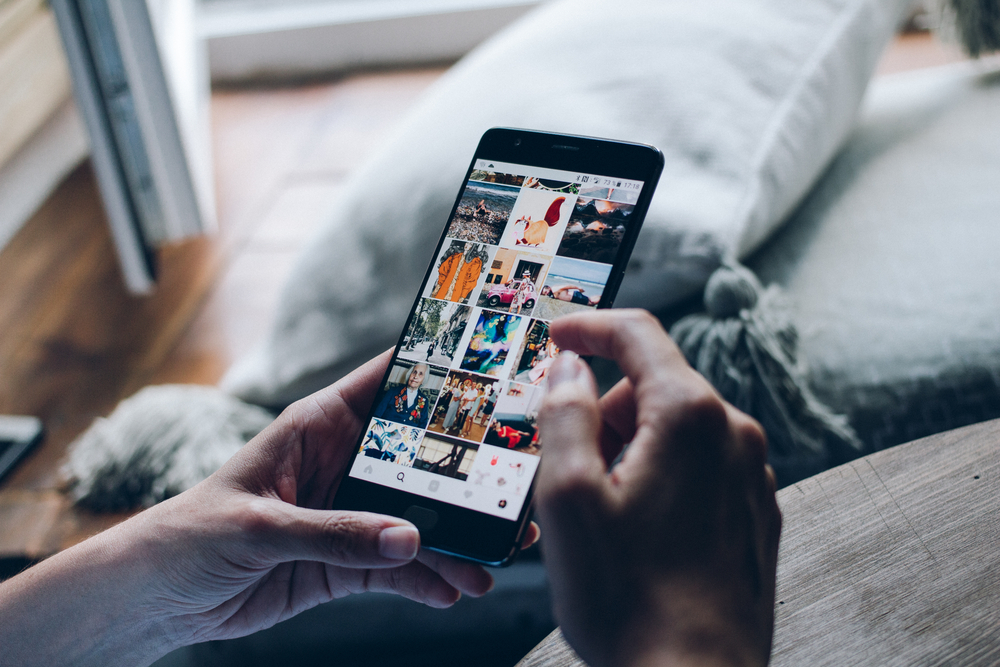 Instagram Reels is Facebook's answer to TikTok, the Chinese video-based social media app that's become popular in the United States, especially among younger internet users. TikTok features quick, intuitive video manipulation tools that allow users to broadcast short video stories, and the app has a large pool of editing features, filters, sounds, and music selections.
Instagram Reels shares many of the same features. Here's a glimpse, from Tech Crunch:
One key difference between the two platforms is how the videos are shared. On TikTok, every published video goes public. On Instagram Reels, users can choose to share with specific people through direct messages, distribute to close friends, or share on stories for public consumption.
Why did Facebook create this competitive feature?
Unlike how it may appear at first glance, Facebook isn't trying to compete with TikTok for American users — at least, not yet.
TikTok is regularly making investments and acquisitions to hold its position as one of the most popular spontaneous video creation apps, and it has half a billion users. Instead, it's more likely that Facebook is going to try to fill the space in countries where users haven't yet adapted to TikTok. This will be reminiscent of Facebook's strategy for growing Lasso or popularizing Instagram Stories over Snapchat: to go where the established competitor isn't.
Instagram Reels was first rolled out in Brazil, a large creator community that TikTok hasn't saturated and which already has an active Instagram population. By leveraging this user base, Instagram Reels may be able to permeate international creator spaces and so round back to the United States as a viable competitor to TikTok.
However, this isn't the only growth strategy Instagram has. It also offers several key features that TikTok doesn't, even though Reels mimics the frontrunner in nearly every major function. These features include:
A vast music library collected through Facebook's major labels and independent publishers
Ghost overlays for more fluid animations and transitions
Timed captions, which allow for scripted content and more post-production edits to create a more polished product
More dynamic sharing options for shy users or users uncomfortable with mass public distribution
One of the biggest advantages Instagram Reels brings to the table is interconnectivity with Instagram in general. Social media users have shown a clear preference for in-app functionalities, and this includes their meme and video consumption as much as it does their shopping habits. Reels creators will be able to post where their audiences already are.
What marketers and businesses need to know about Instagram Reels and TikTok
TikTok demonstrates the organic nature of content creation online. Incidental videos and editing gaffs catch attention online and go viral. Responses and parodies of the initial content go viral in response. This leaves very little room for marketing efforts due to two key risks:
Cringe factor: Individuals missing the mark on TikTok memes tend to fade into obscurity. Businesses that attempt the same thing are more likely to become infamous and generate incidental parodies of themselves.
Lack of testing: Unlike TikTok, Instagram Reels offers several safety settings for marketers who want to explore this video space. They can use more nuanced edits, script the material, and test the content on different audiences quickly to gauge the response before going fully public. Video marketing continues to be an incredibly important facet of marketing, and businesses can navigate the waters better on Instagram Reels than on TikTok.
Instagram has also already monetized this feature. Businesses can bid for video ad space between the individual Reels to capture the attention of their millennial and Gen Z target markets.
Instagram Reels may be even more powerful in light of Instagram's growing popularity as a product research source. 40% of online shoppers do their product research on social media, and Instagram has put video ads, featured products and checkout capabilities all in one space.
Whether your business focuses on social media marketing or needs social media marketing to sell products, this development should be monitored.
Reels and Instagram culture
When Instagram added "stories" to compete with Snapchat, it introduced an ephemeral nature to the platform. Now, stories are an essential part of the platform's culture (and they've become features of Facebook as well).
Reels represents another addition (or evolution?) of Instagram's culture. How will its pending launch change the way users experience the app? How about when brands move into Reels?
Instagram Reels departs from the ephemeral nature of TikTok. Instead of spontaneous video edits and silliness, Instagram Reels allows for planned hijinks, smoother edits, and more polish. This may be what many video creators want, but it can also threaten the app's market reach amongst users who prefer the familiar format and features of the past.
Free Assessment:
How does your sales & marketing measure up?
Take this free, 5-minute assessment and learn what you can start doing today to boost traffic, leads, and sales.