Subscribe
Join 40,000+ sales and marketing pros who receive our weekly newsletter.
Get the most relevant, actionable digital sales and marketing insights you need to make smarter decisions faster... all in under five minutes.
Thanks, stay tuned for our upcoming edition.
6 holiday campaign examples that are total showstoppers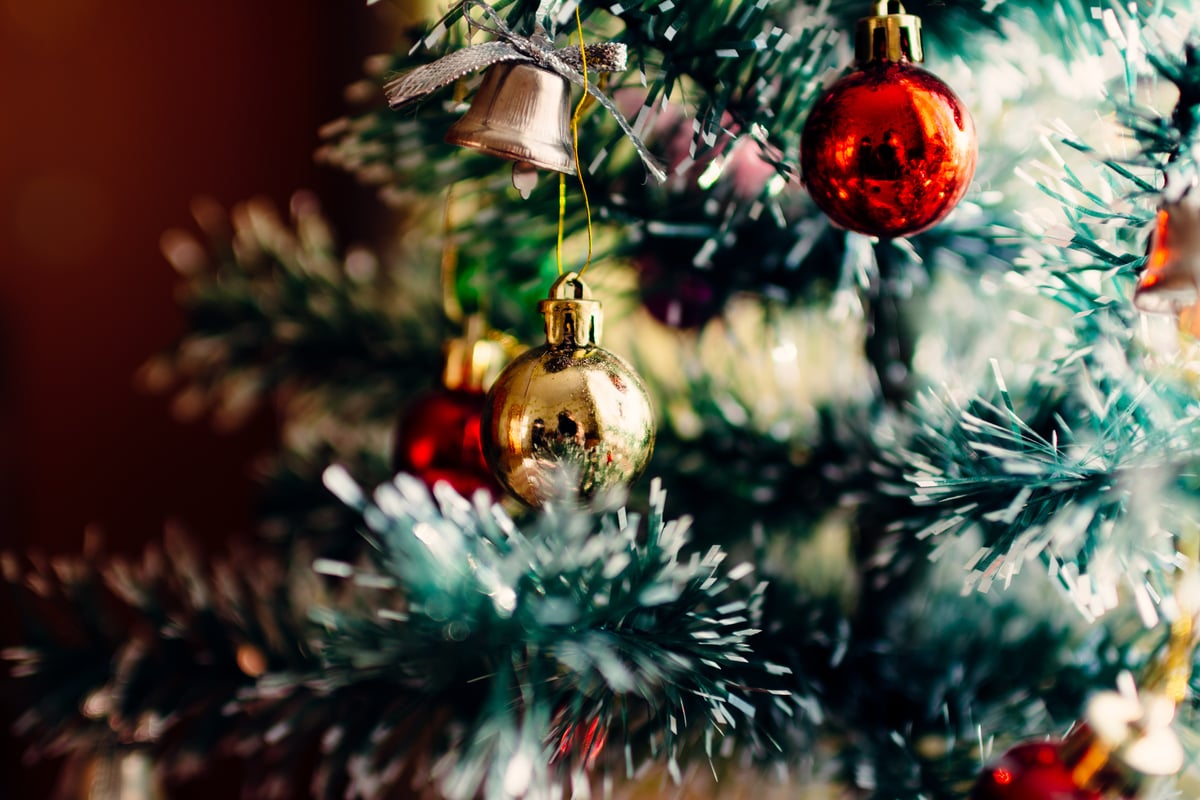 Are you ready for some feel-good content? Me too :)
Whether you're celebrating Christmas today or simply enjoy seasonal campaigns, it's fun to see the creative concepts big brands spin up to earn our trust, attention, and dollars during the holiday season.
From witty to sentimental, this year has brought some show-stopping campaigns that are guaranteed to make you smile.
As you watch the following ads, you might notice an interesting commonality — they either directly or indirectly touch on the coronavirus pandemic and how it's affecting our holiday get-togethers and traditions this year.
Many advertisers developed their 2020 holiday campaigns with the pandemic in mind. Why? Most likely in an effort to resonate with their viewers, who are undoubtedly touched by current events in some way.
By addressing current events and the limitations it's placing on everyone, brands are positioned to connect to the message and value of their product with prospective buyers.
Personally, I think it's a smart approach. I don't know about you, but recently I've noticed that if I'm watching a movie, commercial, spot from something pre-recorded that anyone who isn't socially distanced or wearing a mask makes me pause and ask, "was this filmed recently?" because it feels so unnatural for people to be pictured shoulder to shoulder, indoor or in a crowded space right now.
Keeping that in mind when pitching consumers on their holiday products, the following brands did a great job speaking to a 2020 audience. Here's a lineup of several holiday campaigns that are clever and memorable — the dynamic duo needed for success.
Holiday campaigns of 2020
1. Match.com's "Match Made in Hell" Campaign
We all know that 2020 has been a year for the books, and not in a good way. But thanks to Match.com, we can all crack a smile at their playful holiday campaign "Match Made in Hell," which features the love story of two successful Match.com lovebirds — Satan and 2020.
If you haven't already seen these videos, stop right now and click play. You're welcome.
To bring the #2020lovestory to life, Match.com enlisted Ryan Reynolds' production company Maximum Effort and Taylor Swift's rerecorded "Love Story." As you can see, the end result is hysterical and, most importantly, memorable.
Why do I like it? Well, they've successfully spoken to the hearts of singles who have had to navigate an entirely new pain point of trying to meet and virtual connections while adhering to social distancing guidelines.
Not to mention, this campaign is timely with the holidays, which inevitably raises the topic of love, togetherness, and "are you seeing anyone?" questions from family members for many.
When all you see is negativity or heavy topics on TV, we could all use a smile and some playful, easy content right now and Match.com delivered.
This ever-so-clever and totally perfect pairing of Satan and 2020 makes this campaign (in my opinion), one of the best campaigns of the year. I could watch these clips over and over and still get a good laugh. I think we can all agree they truly are a match made in hell.
2. Facebook Portal's Holiday "Portal Traditions" Campaign
Tapping into the hot market for technology that supports virtual gatherings and events, Facebook launched a two-part, female-fueled social media campaign for the Facebook Portal.
Associated with the #portaltraditions hashtag, Facebook created a series of sponsored posts Featuring Rebel Wilson and Kandi Burruss. They were shared by each leading lady on their Instagram accounts and also snagged commercial spots on streaming platforms like Hulu.
This campaign leans heavily into the challenges the pandemic has created around in-person gatherings. They've positioned the Facebook Portal as a solution to these challenges by showcasing how their product can help you maintain holiday traditions in a virtual, socially distanced way.
Fun Fact: You may recognize Kandi Burruss (@kandi) from her most recent appearance as part of the Bravo series' The Real Housewives of Atlanta cast, but this female business mogul also owns a production company and won a Grammy Award for Best R&B Song in 2000 for her writing contributions on TLC's hit "No Scrubs."
3. Philadelphia "Philly Series 5" Campaign
I don't know about you, but I'm ready to experience 'Next-Generation Joy' this holiday season!
Parodying the much-talked-about PlayStation 5 (PS5) release this season, Philadelphia Cream Cheese hit a homerun ad with their Philly Series 5 Campaign.
The ad begins with the abstract product close-ups and futuristic music one would expect from a gaming ad then uses clever wordplay to describe their cream cheese in similar "specs" to a gaming counsel.
Not only is this holiday campaign extremely clever; it's also unexpected and well-executed. You normally wouldn't compare the likeness of a baking product to gaming, which is a surprising, funny, and refreshing new approach.
Philadelphia didn't just come up with a fun idea for an ad, they took the concept one step further by launching a microsite and limited time baking pan (for those who were lucky enough to snag one).
Spoiler alert: If you're hoping to snag one for yourself (I know I was!) it's temporarily sold out. Kudos to you, Philadelphia.
4. Hobby Lobby's "Christmas is What You Make It" Campaign
Hobby Lobby is also playing matchmaker with their touching ad about love and connecting with your neighbors.
The ad follows two young, single next-door neighbors who don't necessarily know each other. Each day, one of them comes home to find a new ornament in their mailbox. Assuming it was started by the other person, they continue to gift each other new ornaments until finally one of them gets up the courage to walk over and say hello.
But here's the twist — the camera pulls away to reveal that the elderly couple across the street helped facilitate the entire exchange thanks to Hobby Lobby and a full table of arts and crafts.
The message of the campaign? "Christmas is what you make it." The advertisers are telling us that while many of us feel alone and isolated this year, love could be waiting for you right next door. And, if nothing else, you at least have those around you who care and are looking out for you.
The pandemic undertones of this ad are a bit more subtle. Because the two young people live in their own, separate homes they are safely quarantined, which makes it possible for them to connect at the end. And with plenty of time looking out our windows, their matchmaker neighbors and Hobby Lobby are able to creatively bring them together.
5. PURELL "Warm Wishes" Campaign
2020 was a big year for companies that produce cleaning supplies, sanitizer, and personal protective equipment and PURELL is certainly among the top of the list of companies we've turned to.
This holiday season, the company responded with an in-the-moment ad campaign centered around how PURELL products are helping families, neighbors, and friends stay safe while gathering together for the holidays.
PURELL advertisers capitalized on this year's incredible demand for their products with this timely ad. With masks, eating outside, and sanitizer focus points of the dinner table, PURELL highlights the makings of a memorable 2020 holiday and their role in it.
You wouldn't have seen this ad a year ago, but it's 100% a reflection of current events and relatable for today's consumer.
6. Philips Innovation Holiday Campaign
Rounding out our holiday campaigns is this gem from Philips Innovation.
It hits home on all the right notes.
It directly addresses how challenging the pandemic has been for families (particularly those with young kids), showcases a same-sex couple and their adopted children in a beautiful move for inclusive marketing, and explicitly shows examples of how Philips Innovation products help families overcome these unique obstacles.
It opens with, "This is the story of a family like yours, in the midst of a year unlike any before." The advertisers are speaking directly to YOU — the pandemic consumer with whatever [insert descriptor] family you have and challenges you're facing.
It's a great example of inclusive marketing, especially in a year fueled with political and racial tension. This ad strips that away and gets back to the heart of the home, including Philips Innovation products to help foster a healthy routine.
What do the 2020 holiday ads help you reflect on this season?
This has certainly been a year to remember and based on what we're seeing from big brands, it appears that advertisers understand that they need to meet consumers where they are — at home, craving closeness, looking for social change, and missing the traditional festivities of the holiday season.
It's also encouraging to see one consistent message throughout these campaigns: While we're all faced with unique challenges this year and missing our normal lives, it's still possible to feel connected, thankful, and happy during this time.
It's all about what you make of it and finding joy in the small things.
Free Assessment:
How does your sales & marketing measure up?
Take this free, 5-minute assessment and learn what you can start doing today to boost traffic, leads, and sales.