3 Marketing & Business Events You Need to Attend In Connecticut This Year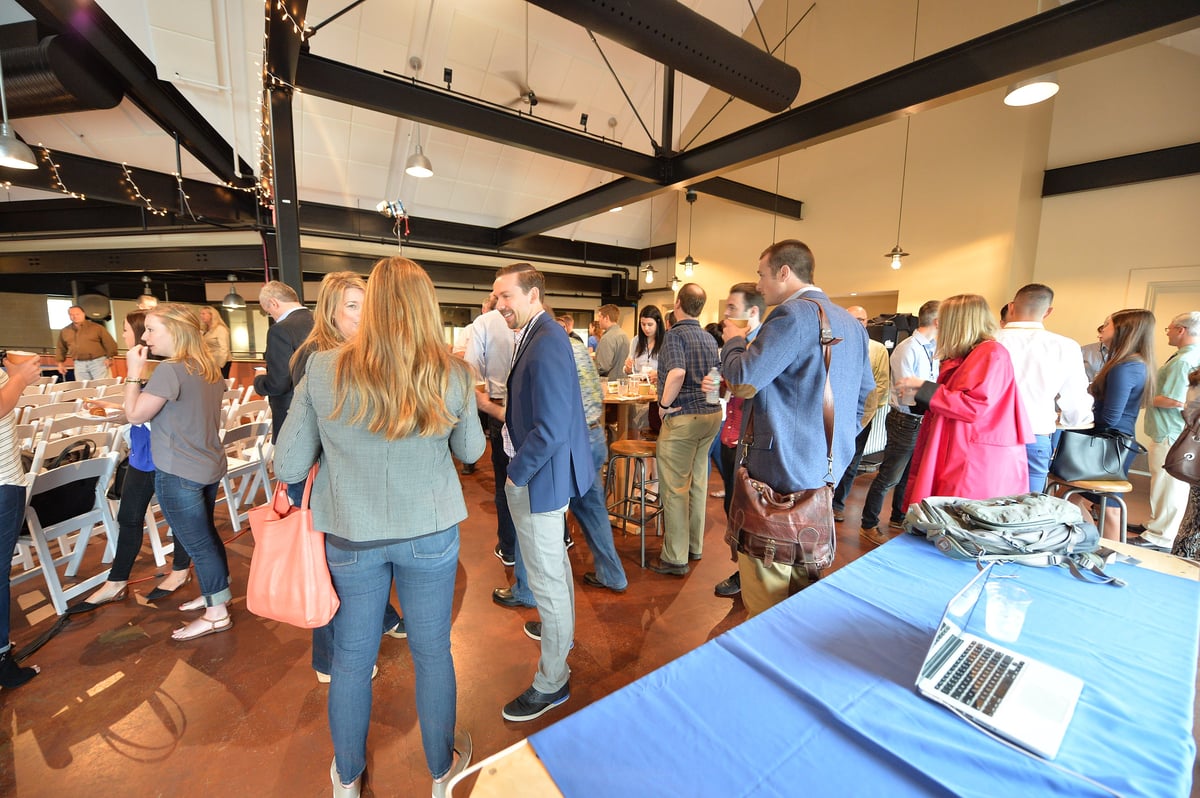 In every state (even one as small as Connecticut), there's bound to be a list of marketing and business events worth your time.
These opportunities to connect in-person with like-minded professionals are invaluable. You may meet a new business partner, future employee, mentor, or even friend who could help you take your career and organization to the next level.
That's why no matter when your busy season, you need to make time to meet new professionals in your area and expand your marketing and sales knowledge through events.
Attending marketing and business events is one of the things we expect of everyone here at IMPACT and encourage all peers to do the same.
While the team here was in the beginning stages of planning IMPACT Live (our marketing and sales event this summer; don't miss it!), we came across a few other exciting marketing and business events in Connecticut we'd recommend attending.
The following is a list of events come highly recommended to our friends in the area (aside from IMPACT Live, of course).
Finding events in your area can be crucial to last-minute decision makers.
Local events cost less to travel to, usually get quicker approval, and still offer a great experience meeting professionals in the area!
Bonus: it may even be easier to convince key players in upper management to join you at local events if you're having difficulty getting adoption on an idea.
Our Top Picks: 3 Marketing and Business Events to Attend in Connecticut
1. CT Business Summit 2017 Strategies for Success
About the Event
CT Business Summit 2017 'Strategies for Success' is a popular annual event (formerly known as CT Business Expo) and the largest B2B conference in New England.
With an expanded focus on executives, This year's event is hosted at the Connecticut Convention Center in Hartford on June 8 from 9 AM - 5 PM. General entrance is free (making this event even better!) and over 65 industries are represented through speakers, exhibitors, and attendees.
FAQs for the event can be seen here.
Key Things to Look For
After an awards breakfast, the morning keynote kicks things off with a discussion on the "Link to VR: The Future is Here Now".
Throughout the day there are 16 executive, 30-minute power talks, perfect for the attendee who wants to keep moving and absorb as much as possible. Don't miss the 'Networking Xtravaganza' at the end of the day. The general schedule for the event can be seen here.
What Intrigues IMPACT
We love this event because it's a staple to CT businesses. With a high attendance number and a large space, you're bound to add a lot more connections on LinkedIn and in real life.
2. CT Business Connection Events:
About the Events
Now, this one is a little different. Throughout the year, CT Business Connection hosts many events throughout the state in all types of formats so if you can't make one, don't worry; Another is on its way.
Direct from the source:
"The Connecticut Business Connection is geared towards assisting business people in Connecticut succeed by providing educational resources, support for entrepreneurs, and networking opportunities. Our meetings are open to the public and all are welcome...

Whether you're a business owner, salesperson, financial advisor, marketing professional, attorney, doctor, therapist, contractor, banker, realtor, or any other profession, you are welcome at the Connecticut Business Connection networking meetings, seminars, and events to meet new people, grow relationships, and learn business techniques to help you succeed and grow."
Key Things to Look For
One recurring event that caught our eye is 'Courant B2B Networking'. This monthly meeting has been held since 2009, and it's set up for you to network and get new growth ideas for both your business and your career.
Another recurring event CT Business Connection hosts is the Middlesex Business Connection. The first event ever hosted by the group, each meeting of the Middlesex Business Connection is focused on a discussion topic with tips on building your career and business, as well as networking.
What Intrigues IMPACT
With so many options within the CT Business Connection family to choose from, there's something for everyone. We love that there are many locations to attend and dates to choose from - making this the most flexible option within the group.
3. CBIA When Women Lead
About the Event
Though titled "When Women Lead," this event is open to all who celebrate women who lead in their organizations. CBIA is the leading voice for business in the state, representing thousands of member companies, small and large, across a diverse range of industries and this morning event at the Infinity Music Hall and Bistro in Downtown Hartford on June 2nd from 8 - 12 has several speakers lined up with breakfast and networking kicking off the day.
The full schedule can be seen here.
Key Things to Look For
The mid-morning session titled "What My Mentor Taught Me" features several women from different industries and companies. Not only is it interesting to see what types of advice these women's mentors gave to them, it might be exactly what you need to take your career to the next level.
What Intrigues IMPACT
After attending a women's event last year in Stamford, I love seeing more like this in the central CT area. The biggest thing to note: It's not just for women! Everyone is highly encouraged to go and learn!
BONUS EVENTS
Because we're so lucky to live in a state close to two other major cities, I thought it would be silly to not include two other major events in Boston we have our eyes on this year.
INBOUND
INBOUND, hosted by HubSpot, has been growing year-after-year. This year's event takes place September 25 -28 in Boston with speakers like Michelle Obama, Mario Batali, Larry Kim, and our very own Carina Duffy already lined up.
Last year, the IMPACT team held Website Throwdowns live at its booth; critiquing websites to help marketers bring actionable tips back to their offices, and we're excited to be just as helpful this year!
B2B Marketing Forum
Also in Boston is B2B Marketing Forum(hosted by Marketing Profs). This event is the self-proclaimed "place where leaders, innovators, and people who make things happen to gather to learn about the latest in B2B marketing and share the secrets to success" and takes place from October 3-6.
Join Us!
We're proud to be located in Connecticut, a small state with a lot of heart, history, and great business minds, so let's bring them together!
I hope this post was helpful in finding a marketing and business event in Connecticut that will prove valuable to you in 2017.
If there's something going on in the area that you think needs to be added to this list, let me know!
If you haven't checked out IMPACT Live yet, what are you waiting for? Take a look here and let me know if I can set you up with an additional discount. ;)
See you out there!
Free Assessment:
How does your sales & marketing measure up?
Take this free, 5-minute assessment and learn what you can start doing today to boost traffic, leads, and sales.