The 3 Core Elements of Starting a Business Development Program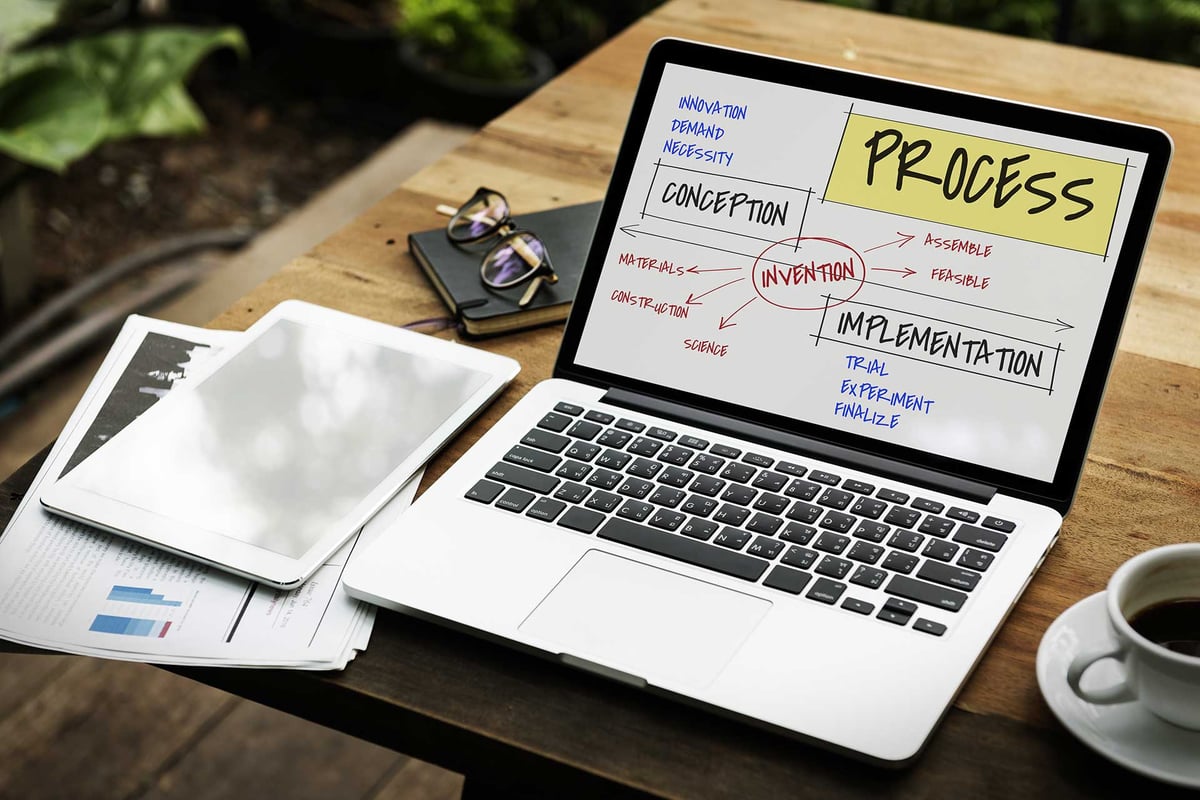 However valuable, setting up a successful business development program at your organization is no small undertaking. There are so many moving parts and it's simply not realistic to try and tackle this all at once.
Trust me, I learned the hard way.
In order to make the process more manageable, I'm going to help you break it down into chunks that are easier to grasp and act on.
It's worth mentioning these steps are best implemented from a manager's perspective, but if you're looking to do business development yourself, I'd say focus primarily on the first of three elements.
But anyway, let's jump right in.
Note: The following is a high-level overview of the concepts covered in a workshop I'll be delivering at IMPACT Live 2017. Implementing these will be covered in depth and we'll have the opportunity to chat in-person. Learn more here.
1. Layout Your Ideal Business Development Process
Your business development program will not generate results without activity.
No matter how you slice it, increasing your business development activity will increase your outputs. So logically, it's the best place to start.
In order to hit the ground running with this, you need a few core playbooks, which include the definitions, instructions, and best practices your business developement rep (BDR) will follow when they're out there prospecting.
Consider creating the following:
Qualifying Right-Fit Opportunities
The first step in getting in front of the right prospects is finding them.
Before every dial or email, your business development rep will need to determine if the prospect is qualified in terms of budget, location, and likely many other factors.
Inefficiencies here have staggering effects on the productivity of your reps, which is why you always need to clearly define and document qualifying criteria long before they're up at bat. This usually will also include your buyer persona.
Engaging Prospects to Get a Response
This is the stage that gets the most attention and will likely be your most frequented playbook.
All over the web, we read stories of the great successes and failures of business development reps as they try to break the ice in their outreach. In this playbook, you'll prepare your reps for the best and worst, suggesting when they should be engaging, how often, and with what content.
Turning Conversations into Opportunities
The battle is not won when your reps get a response; They need to successfully turn that response into an opportunity.
As with any great marketing campaign, this should be formed as an offer with a compelling call-to-action and this playbook should outline how. Share how your rep can properly educate your prospects on the value of your product or service, while also providing value your prospects cannot get anywhere else. This insight will be invaluable to a new business development rep.
2. Guide a Rep Towards Success
Everything mentioned above is only a starting point.
In order to implement a successful business development program, you'll need to hire the right person (or people) for the job, give them the right tools, and work with them to improve the entire process. This includes several elements.
Skill Sets
The first step towards this is often overlooked. You need to get the right person in the business development role. Without the right skills and attitude, your rep will struggle no matter how great the opportunity, incentive, or training.
A rep needs to have the right communication skills, knowledge of your business/industry, and much more.
Resources and Tools
You then need to arm this rep with all the tools they need to be successful in their job.
I think of it like this, you can hire a carpenter and provide them with plans for your new home, but without the right materials or tools, they won't get very far.
The tools and resources needed by your business development rep are going to be a mixture between those that can be created with internal resources (like a prospect fit matrix or a call review scorecard) and those that you'll likely need to look externally for, like a CRM and proper data enrichment tools.
Feedback
Last but not least, business development reps should not work entirely alone.
They need regular coaching and motivation. Business Development is an incredibly difficult job and it's the responsibility of the manager to keep morale up and remove an impediments standing in their way.
Building systems to monitor for coaching opportunities, both good and bad, is key to actively improving the results your reps generate.
3. Track and Optimize
Lewis Carroll is famously quoted for saying, "If you don't know where you are going, any road will take you there." As with most business initiatives, this is predictably valid for implementing a successful business development program.
That's why I recommend starting with an end goal (i.e. a certain number of sales, a particular caliber of client) in mind and working backwards from there. Setting SMART goals is a great way to do that.
Once you have that goal and you know where you're going, you can better determine if you're on the right road.
Track the Effectiveness of Your Program
Knowing how to track the effectiveness of your program is the first step.
The best way to do this is by determining specific metrics that accurately represent your goals and actively measuring them at every key stage of the business development process. This is significantly easier with an up-to-date CRM.
Test & Optimize the Program
Once you've developed baselines for these metrics, you can use them to measure changes in your conversion rate through the different steps of the process.
It's critical to understand small changes in conversion rate can have a massive effect on overall program performance.
For example, how does changing this subject line change open rate or how does training our reps on better objection handling better improve their ability to connect with prospects.
By understanding your metrics, setting goals to improve them, and systematically moving towards that goal, you can really improve the success of your business development program.
How to Report ROI
Last, but certainly not least, you need to be able to justify your investment in your business development program and figure out if you should scale it up, keep it as is, or scale it down.
Reporting ROI accomplishes this and is relatively simple -- By setting up attribution, you can track opportunities and closed deals by their source.
At IMPACT, we make sure every deal that enters our pipeline is accurately tagged in HubSpot and this helps us understand how our different channels are growing our business.
Ready to Start Your Business Development Program?
As you can probably tell, implementing a business development program is a lengthy, intricate process, but breaking it down into these key elements can be an effective way to check all the boxes over time.
If you're looking to explore each of these topics in greater detail, make sure to be at my in- depth workshop at IMPACT Live 2017. Everyone there will leave with the detailed plans to succeed in each of these areas and ultimately with business development overall.
Hope to see you there!
Kyle
P.S. If you haven't bought your IMPACT Live ticket yet, what are you waiting for? There are only a few days left to save 25% on yours! Request your ticket now!
Free Assessment:
How does your sales & marketing measure up?
Take this free, 5-minute assessment and learn what you can start doing today to boost traffic, leads, and sales.