4 Steps to Implementing a Small Business Social Media Strategy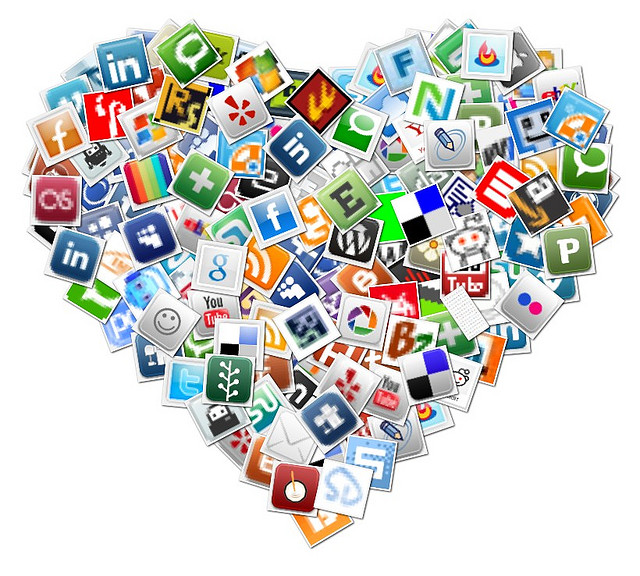 Being a small business owner is tough. The grueling hours, seven-day workweeks, and micromanagement are enough to drive a person crazy.
You haven't had a good night of sleep in months if not years, yet you still have to pull yourself out of bed every morning and fight the ongoing battle of finding ways to compete with big businesses for your customers' dollars.
You've used outbound marketing methods such as purchasing advertising space from the local newspaper, radio station, and cable network but you just aren't able to produce the same results that come with inbound marketing.
With a marketing budget thats dedicated to inbound marketing you are no longer pushing your company and services on your consumers. You are using inbound marketing tactics to engage with your customers and developing content to educate them.
Social media provides small businesses with a resource to engage with your customers, drive traffic to your website, and get your marketing messages out to an audience of almost 200 million people.
Why should a small business use social media?
Small business owners are reluctant to invest their time and effort into social media because they have been told that there is no return on investment. This is simply not true.
These are a few statistics pulled from our eBook 44 incredible social media statistics.
Social media and blogs reach about 80% of all active internet users (of which there are 245 million).
91% of experienced social marketers see improved website traffic due to social media campaigns and 79% are generating more quality leads.
20% of Facebook users have purchased a product because of ads or comments they saw there.
67% of Twitter's 288 million active users say that they are more likely to buy brands that they follow.
Over 40% of marketers say that Google+ is "useful to critical" for their business.
How can a small business use social media?
Step 1: Choose the outlets best for your business
Facebook, Twitter, Tumblr, Google+, LinkedIn, Pinterest, Instagram, YouTube. All of these options can make your head spin, especially when you think the # symbol is still referred to as a pound sign. The average marketer reports spending 4-6 hours per week on social media, which can be half of your week's sleep allocation! Do yourself a favor and pick two or three outlets to focus on until you can delegate this task to someone else.
Now you need to answer the question: which networks are right for you?
Facebook- the largest social network in the world with over one billion registered users. Facebook is best for creating a community around your brand, getting feedback, and handling customer service issues.
Twitter- this is a frantic, fast-paced social network. Messages here are limited to 140 characters; small business owners can best utilize it to keep up to date with industry news and give consumers real-time updates of sales, promotions, and other business activities.
LinkedIn- if Facebook was dressed in a suit and a tie, it would be LinkedIn. This low-maintenance network is best for making business connections and finding potential employees.
Google+- Global Web Index recently reported that Google+ has become the second largest social network in terms of monthly active users. Google+'s most attractive feature is its search engine benefits. Click here to learn more about how a business can use Google+.
YouTube- this is the only social network based solely on video content. Video marketing is the best method of drawing and retaining your target's attention. Just make sure that you're in a field where your videos will be interesting.
Pinterest- a true visual spectacle. Pinterest boasts hefty visuals and multiple columns, giving users plenty to look at. Pinterest boards are a great way to dedicate specific areas to certain products. Most of Pinterest users are female, so keep that in mind when considering your business' target markets.
Step 2: Create your accounts
So you've picked the two or three social media outlets that you want to focus your attention on. The next step is creating your accounts. Registering on any of the mentioned sites is very easy and only takes a couple of minutes.
Here are a couple of tips for this step:
Do not register accounts to a personal email- use a generic company email such as info@yourname.com or even create a new account such as socialmedia@yourname.com.
Make your URL/handle easy to remember- maybe the Twitter handle @yourname is already in use. Don't simply add numbers to the end of it; add your product category, operating state/country, or additional company information. Some examples of big companies doing this are Canon (@CanonUSAimaging), BMW (@BMWUSA), and us (@Impactbnd)!
Take the time to properly set up your registered accounts- you get out of social media what you put in to it. You want to increase your website traffic and generate more leads? You aren't going to do it with generic accounts. Make sure you use the same picture on all social networks to keep brand consistency, and take a few minutes to fill out the "about" sections and link to your company's website.
Step 3: Build a following
This is the most imperative, and challenging, step. The best way to do this is to generate good content. Don't get too sale-sy or people will lose interest. It's good to give your consumers news about sales and promotions, but also provide content that appeals to everyone. Don't be afraid to share some humor, interesting industry news, a cool picture, or do a random fact of the day.
Here are some other things you can do to get more people aboard your social media ship:
Promote your social media- on everything. Store receipts, print advertisements, your company's website and business cards. Hold giveaways and contests that can only be won by those who connect with you on social media.
Make the first move- you most likely have an email list. Most social networks allow you to import this list and find the people registered with those email addresses. If you follow them on Twitter or Google+ first, they will be more likely to follow you back.
Interact- people like knowing that they are heard. Whether you are shouting out a new follower, responding to a complaint, engaging in conversation, or retweeting a compliment; interacting with people is an A+ method for connecting online.
Step 4: Stay on top of things!
Unlike some other business activities, social networks are no place for a "set it and forget it!" attitude. In fact, inactivity can actually hurt your online image. Make sure you stay active, post relevant content, and engage with customers who reach out to you. Social media is supposed to be social, after all.
Here are some tips to help you out:
Schedule fifteen minutes to check in on your accounts and respond to customers if you need to. Do this twice per day, it lets customers know that you are there for them and it humanizes your brand.
Use HubSpot's social media publishing tool or Hootsuite to give you a hand. Social media management systems like this allow you to view streams from all of your accounts on one screen, saving you the time of visiting multiple websites every time you want to check in. You can also schedule your content posts in advance, so you can be active online while being active offline, too!
Key Takeaways
There is a proven value in social media for businesses
Only focus on the two or three social networks that best suite your need
Content is key when building a following
You must be active in social media to maintain your online image
Free Assessment:
How does your sales & marketing measure up?
Take this free, 5-minute assessment and learn what you can start doing today to boost traffic, leads, and sales.