4 Ways Companies Can Benefit From Attending INBOUND '13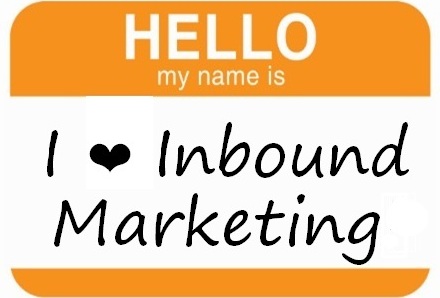 You have probably heard that next week is going to be the most exciting week Boston has seen all summer.
And no, I'm not talking about a series of nail-biting Red Sox vs. Yankees games (those games are actually this weekend, in case you were wondering).
Have you noticed an influx of #INBOUND13 tweets on your Twitter feed? You should be familiar with Hubspot's inbound marketing conference if you work with a company that utilizes inbound marketing practices. Hubspot's annual four-day conference begins August 19th.
For those of you who don't know, Inbound is a gathering of hundreds of inbound marketing professionals, agencies, and clients. A slew of marketing gurus, celebrity speakers and musical guests, including the popular band OneRepublic, will also be in attendance.
Benefits of Attending INBOUND '13
Were you lucky enough to score a ticket a ticket to Inbound? If so, you've probably read a few blog posts about what to expect next week and about all the great learning opportunities, speakers and events awaiting you at the conference.
The conference should be used as a tool for improving your company's marketing efforts. Here are four ways you can use Inbound to benefit your marketing strategy.
1. Gain Valuable Software Knowledge
If you attend the Inbound conference, you are most likely are a Hubspot user or are considering purchasing Hubspot's services. If you're not familiar with Hubspot's services, they offer great software tools for marketers including marketing automation services, social media monitoring, analytics and leads funneling.
You will gain an advantage by familiarizing yourself with the software before other companies in your industry or other competitors. Hubspot is always rolling out new features of their online marketing tools and there will be opportunities to learn about their latest software at the conference. So even if you are familiar with Hubspot, you stand to benefit from the software presentations at Inbound.
2. Learn Best Practices of Inbound Marketing
Inbound is a place for marketers to gather to discuss tactics, learn and network. You will have a chance to discuss inbound marketing best practices with industry experts and other companies who utilize inbound marketing campaigns.
You will have the opportunity to attend a keynote speaker session featuring Brian Halligan and Dharmesh Shah, who coined the term inbound marketing.
That's right; you can learn about Hubspot and best practices from the actual creators of inbound marketing.
Aside from amazing keynote speakers, you can attend over fifty other sessions consisting of inspirational Bold Talks, case study-format Inbound Stories and How-to Sessions for all your strategy needs.
Come prepared with any questions about Hubspot or inbound marketing practices you may have accumulated throughout the year. There will be hundreds of industry experts in attendance who will be happy to discuss any questions you may have.
3. Networking Opportunities
Not only will you network with inbound marketing pros, but you can also network with and learn from other companies that utilize inbound marketing strategies. Whether these companies are in your industry or do something completely different, you probably share similar marketing goals.
This is a great chance to compare inbound marketing tactics. You can see what has and has not worked for the other companies. You will have an opportunity to discuss marketing challenges and solutions with those who have already worked their way through those challenges.
Begin your networking efforts with a clear learning goal in mind so you can truly benefit from your conversations. Some beneficial topics you can discuss could be ways to engage your customers on Twitter, which types of blog posts are most successful for generating leads, best email headlines, etc. Basically, each attendee has the potential to be a walking case study you can learn from.
4. Discover Inbound Marketing Agencies
A majority of Inbound attendees are representatives from inbound marketing agencies from all over the world. If you are in the market for an inbound marketing agency, then look no further than Inbound '13.
These agency attendees are a great resource for answering any marketing questions you may have. But if you are looking to hire an agency, then Inbound presents a great opportunity for networking with, researching and comparing marketing agencies.
You don't need to struggle through weeks of back-and-forth calls to determine which agency will provide your company a maximized ROI. You can speak directly with agency representatives about services, results and quotes.
Come prepared with the right questions and knowledge of what you want from an agency and you could very well leave the conference with a new marketing agency.
Are You Excited Yet?
Sadly, you won't be able catch a Sox/Yankees game during your time in Boston. But wouldn't you rather visit a city full of energetic inbound marketers than angry Yankees fans? (Because we all know who will emerge victorious from this weekend's games. #BostonStrong)
So pack your bags and come prepared with some questions and a list of what you would like to learn at Inbound. Be ready to return from the conference with a bunch of new friends and new ideas.
Free Assessment:
How does your sales & marketing measure up?
Take this free, 5-minute assessment and learn what you can start doing today to boost traffic, leads, and sales.