Account-Based Marketing In 5 Minutes (Or Less) [infographic]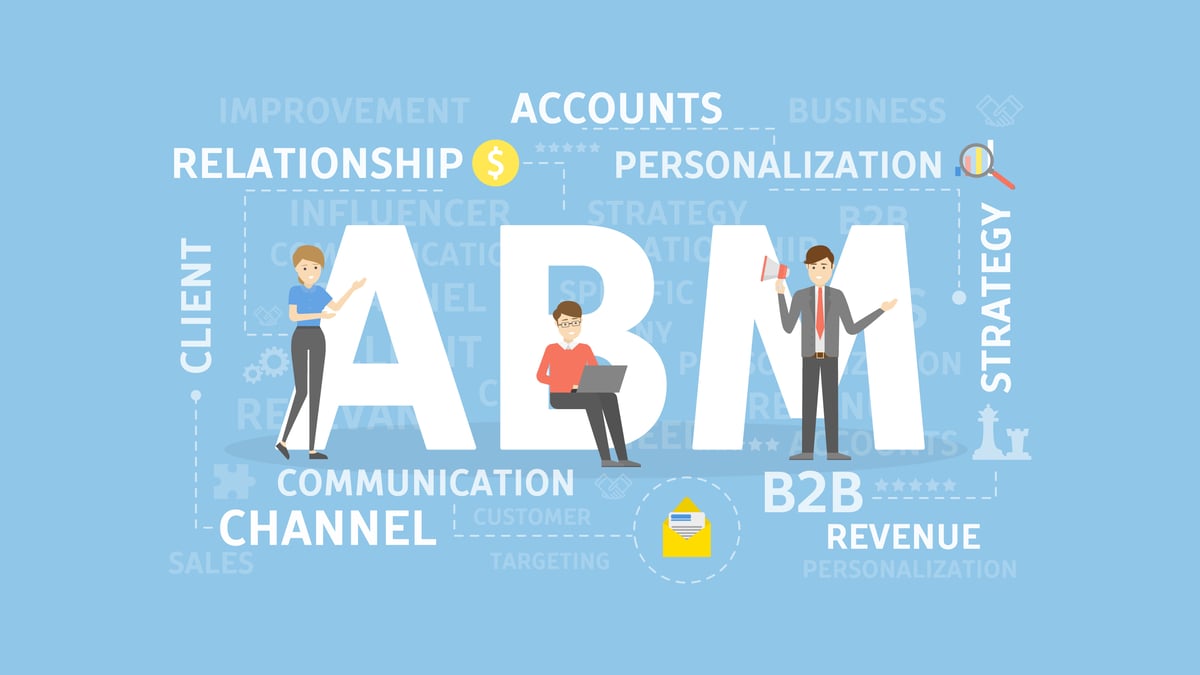 We've talked a lot about account-based marketing (ABM) recently and the general consensus around here is that it's good for you, your brand, and your bottom line.
There are a lot of tactics to juggle, inbound and outbound when building an ABM strategy, so here is a super condensed version of its key principles to help you make sense of it.
Define Your Prospects
Discover the traits all of your dream accounts share and get them on paper. Start with the firmographics or the most descriptive qualities of the firms to decide what make these accounts so desirable to you.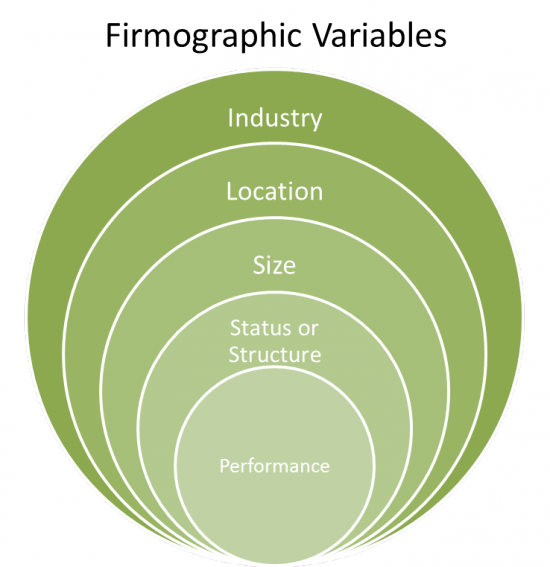 We recommend pulling together a list of 10-15 pie-in-the-sky accounts to target for starters. This helps keep costs down and efforts focused.
Personalized Messaging
Getting hyperpersonal is a big part of ABM overall; I'm talking about connecting with the individual on a level no other business has even attempted to do before.
This type of personalized outreach can take the form of emails, customized gift boxes, handwritten notes/letters, and individualized videos.
Doing this entails actually getting to know them as a human being through channels like Facebook, LinkedIn, and the company's "About Us" page, before reaching out to them directly.
Incorporating this information will make a deeper connection than a cold personalization token in an email ever could.
While not related to selling for a business, our Director of Talent, Natalie Davis, once wrote about a great example of this kind of care to personalized outreach.
She shared a story about when a then job applicant (and my current deskmate), Kyle Bento, sent highly targeted follow up emails to her about things he learned she was interested in from her profiles.
With this personal touch, he cut through the noise and made his way in front of the decision maker. As she mentions in her article, this isn't enough to close the deal but it is enough to get noticed.
In this case, Kyle was the product and IMPACT was the account he was trying to win. Sounds like account-based marketing to me.
Lead Nurturing
Once these personalized messages are deployed, it's imperative to have a lead nurturing plan in place.
Detail your touchpoints with your sales team so that once the prospect reads the email, watches the video, or receives the package, you know how and who should follow up.
Targeted Campaigns
Keeping with the personalized experience you've been curating for this account, following up with specific and intentional content relevant to their pain points or interests is a huge win.
Sending content that is trending in the prospect's specific industry or job function adds value to their day (with you to thank) and takes that personalization to the next level.
Rinse & Repeat
Overall, you want your marketing campaign, good or bad, to produce a ton of data for you to look back on, reflect, and optimize.
Track a prospect's progress with your company and where they flow in the funnel, or if they even flow at all.
Your motivation in this stage is to reduce friction in the customer experience as you are attracting potential clients so they can more comfortably move down the funnel towards making a purchase.
You're looking to measure their interactions (did they open the email, receive the package, go to your website, fill out a form, etc.) and response to it.
If conversion metrics and engagement are lower than expected, look into the things discussed above to find out what went wrong.
Identify areas of improvement and do it again.
Want to learn more about account-based marketing? Read the full infographic from Marketo below:

Free Assessment:
How does your sales & marketing measure up?
Take this free, 5-minute assessment and learn what you can start doing today to boost traffic, leads, and sales.