Are Your Customers Happy? HubSpot's New Feedback Dashboard Can Help You Find Out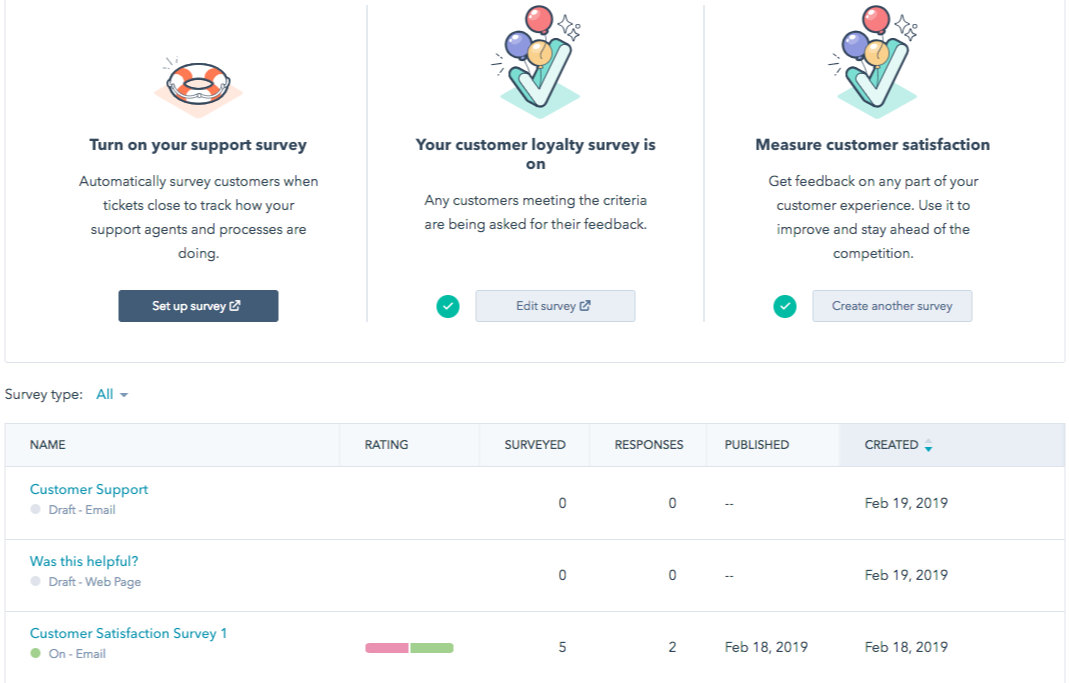 Whether it's positive or negative, honest feedback is key to consistent improvement.
For this reason, obtaining feedback from your customers is vital to your business's overall success.
Without it, how will you know how you're really doing? If your customers are truly satisfied?
Too often, businesses wait to request customer feedback until it's too late - when a customer is leaving.
The truth is, even your most loyal customers likely have ideas that could make your product or service even better and could help you better serve them and others down the line.
To make it easier to obtain, evaluate, and archive feedback from your customers, HubSpot's Service Hub released a new Feedback Dashboard that holds all your historical survey data in one centralized location.
This tool makes it easy to see what your customers truly think and gain actionable insights on how to improve their experience.
What's in the New Feedback Dashboard?
HubSpot has had the Customer Feedback product for some time now, but it served as a standalone tool without a centralized hub of analytics.
Before, user's only saw this when they clicked into the portal: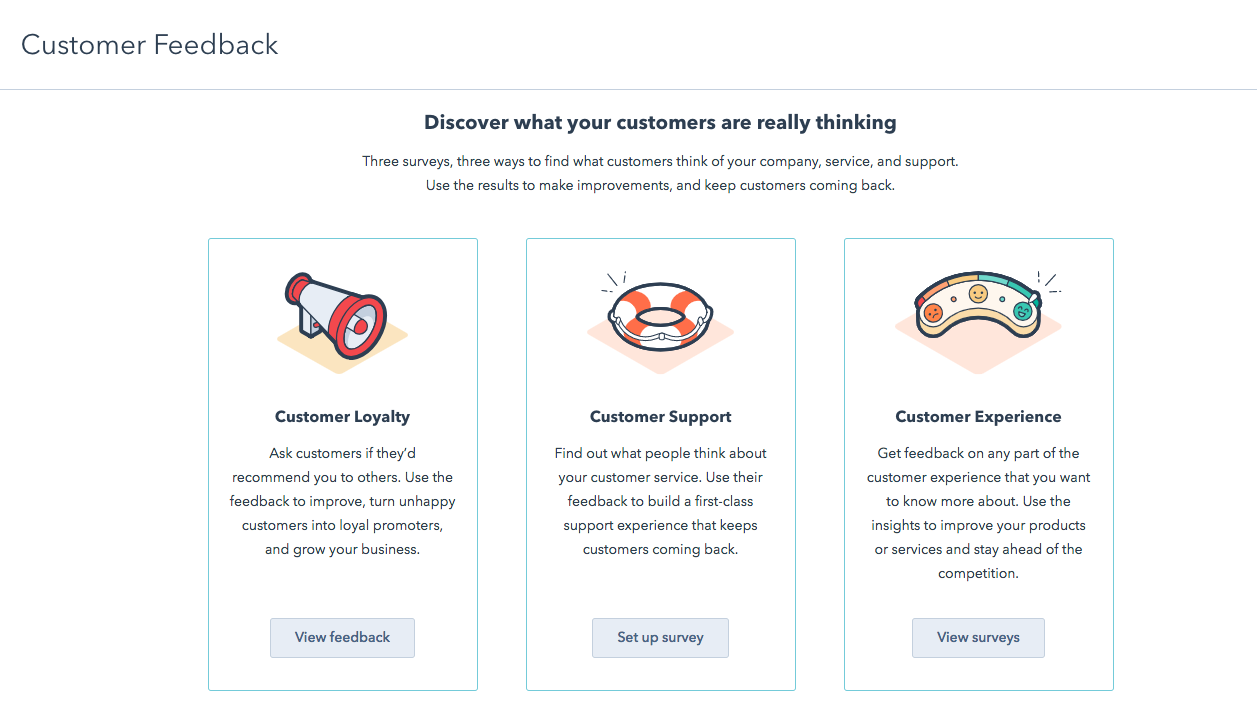 Now, with the addition of the Dashboard, it is much more comprehensive; users can easily go back to past surveys and view all data side by side to compare performance over time.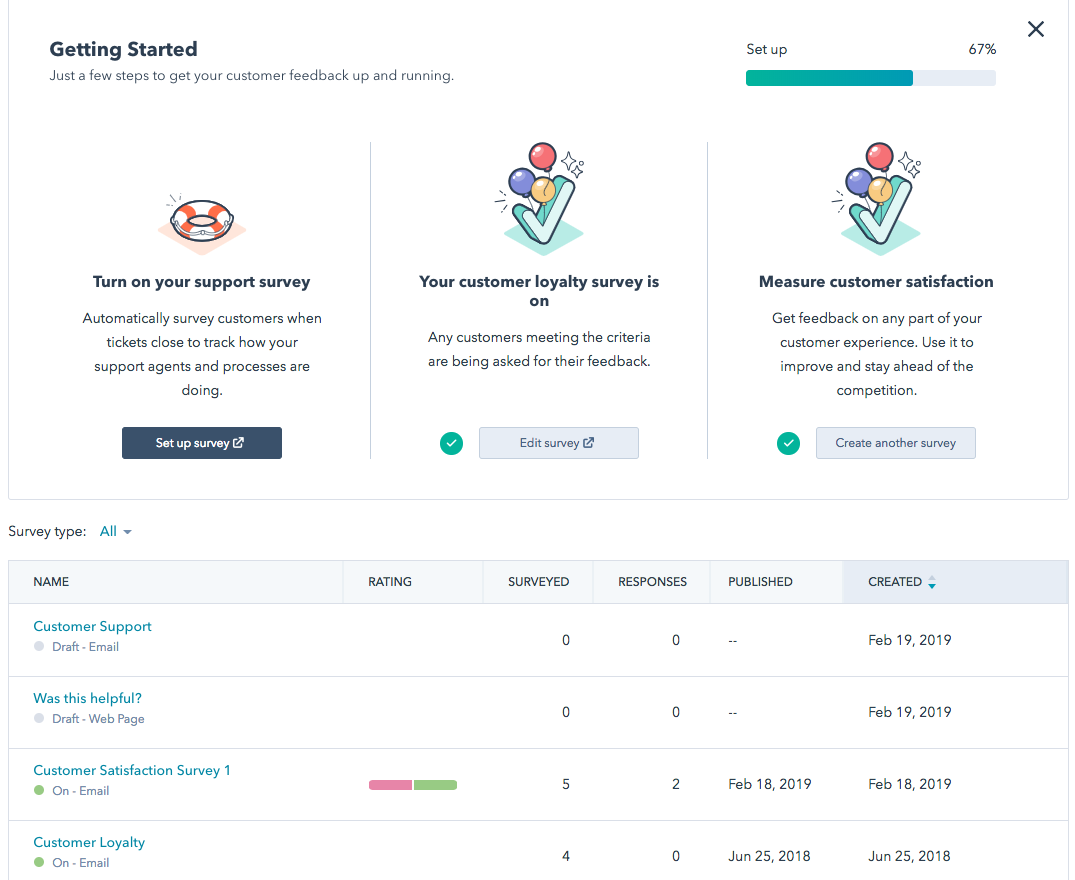 As you can see, you can now see which surveys you're currently running, edit with any changes, and view the rating (if applicable), number of people surveyed, and who actually responded all on one screen.
Why Is This Valuable?
Like anything in marketing, what's the point of executing something if you're not going back and evaluating its performance?
Immediate feedback is obviously helpful, but as many say, hindsight is 20/20, so going back and revisiting this historical data can point out clear trends that can help you improve.
For example, if you regularly ask your customers for an Net Promoter Score (and you should be!), you can see how your answers have improved or worsened in a specific timeframe.
These insights help businesses identify trends in customer satisfaction, which they can attribute to organizational changes, or determine if they need to adapt their strategy.
Additionally, this dashboard can help you evaluate the effectiveness of the surveys themselves and strategize how to get more respondents.
By looking at the variations of the respondent rates, you can better identify better formats or questions to get a higher number of candidates to participate. Moreover, you can test variations of similar questions to see what prompts the most detailed responses from users.
Because getting people to actually participate in the survey is usually half the battle, this is key to not only gauging performance but getting more valuable information out of your efforts.
Get Started Today!
So, if you're not already soliciting feedback from your current customers - start today!
First steps can be as easy as asking an NPS score, where they'll rate how satisfied they are on a scale of 1-10. If they're not a ten, see what could change that would get them to be.
You may think you have a pretty good radar on your customer's happiness, but their insights may surprise you!
Using HubSpot's new Feedback Dashboard, you can log your data and revisit periodically to see if you're noticing trends.
HubSpot Service Hub Professional and Service Hub Enterprise customers can access the Feedback Dashboard live in your portal today.
Free Assessment:
How does your sales & marketing measure up?
Take this free, 5-minute assessment and learn what you can start doing today to boost traffic, leads, and sales.