How Snapchat Went from Sexting Rep to $16 Billion Sensation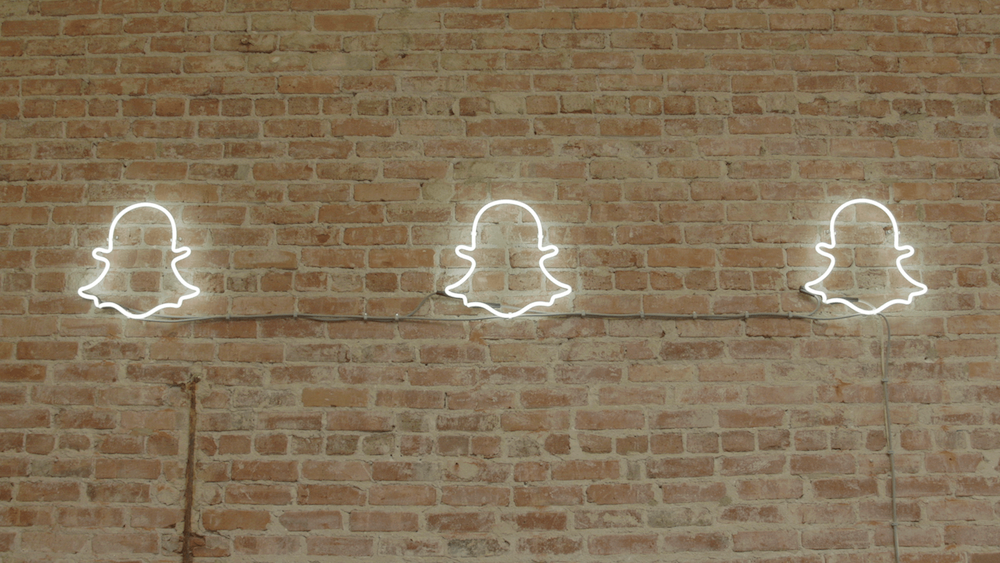 I have to admit, I originally didn't want to join Snapchat.

The scandalous reputation the app earned early on made me scoff at the idea and question the behavior of anyone who didn't, but nevertheless, I caved about a year ago -- and I have zero regrets.
Snapchat has grown up and it's quickly showing its worth to marketers and keen business acumen while earning the respect of naysayers like me in the process.
In June 2016, Snapchat surpassed Twitter in number of daily active users.
That's right, people.
The little-social-network-that-could, once seen as a covert "sexting" app for teens, now has 150 million users logging onto its platform on a daily basis, and that's just one of the many accomplishments it can boast.
Launched in 2011 by three Stanford University students, Snapchat allows mobile users to send and receive photos/videos that will only be visible for ten seconds once opened.
Since its introduction, the app has expanded to include Lenses, Geofilters, user "Stories" that can be viewed for up to 24 hours, "Live Stories" of public events and global lifestyles, branded "Discover" channels from partners as big as CNN, National Geographic, ESPN, and Mashable among others, and most recently, Geostickers.
Today, Snapchat sits at the top of the Apple App Store and has even secured an additional $175 million of funding, proving a $16 billion valuation from over a year ago right.
Now, it may take more than 10 seconds, but keep reading.
All marketers and entrepreneurs can learn a little something from these four factors that helped Snapchat go from sexting scandal to $16 Billion sensation.
1. Giving People a Reason to Come Back
Part of the reason Snapchat has grown so quickly is because there's always something new to see.
The social app is a treasure trove of new daily content and this goes far beyond just the user-generated snaps and stories from your friends.
For example, take Lenses, Snapchat's impressive facial recognition filters.
Even in our twenties, you'll likely find IMPACT team members checking Snapchat for new Lenses almost every day during lunch. Though some days our search comes up short, the only way to know for sure is to log into the app and find out.
In addition to Lenses, Snapchat is also known to feature new Geofilters (more on these later) and Stories that users can both view and contribute to each day, but you guessed it; like Lenses, the only way to know what Geofilters are available that day is to stop by and see for yourself.
With these features and the new content being shared in Brand/Publisher Discover Channels, the platform has created a steady stream of exclusive, daily content that fully capitalizes on the phenomenon of FOMO (fear-of-missing-out).
Add in gamification elements like Trophies (awarded based on your own snaps) and Friend Emojis (based on your interactions) and it's not hard to see what keeps more than 150 million users coming back for more every day.
2. Opening New Revenue Streams
Another thing Snapchat has excelled at is opening new revenue streams.
In a freemium world, many tech companies today find fame but struggle for years to make a profit from their work. With its growing advertising options, however, investors and industry tycoons are more than optimistic that Snapchat will break the trend.
Whether it's a brand or a general consumer, the otherwise free app has come up with a number of exclusive ways to generate revenue from its users and there's likely even more to come.
Consider this breakdown of their current services and how marketers like you can use them:
Discover Channels
According to Nielsen Media, "on any given day, Snapchat reaches 41% of all 18 to 34 year-olds in the United States." One of the original ways for advertisers and marketers to take advantage of this active audience is through Discover Channels.
At approximately a $50,000 price tag, brands, and publishers can use Discover Channels to curate graphics, animations, or even short videos highlighting new content from their sites. Then from there, all users have to do to read or view the content is swipe up from the bottom of their screen.
Budget allowing, Discover Channels are a great way for brands to get their content in front of a huge, active audience and draw traffic back to their websites -- while, needless to say, Snapchat brings in some extra bucks.
On-Demand Geofilters
Geofilters, described by Snapchat itself, are "tiny pieces of art" that you can create and pay to have available in locations of your choice.
"When Snapchatters [in those locations] take a Snap, they'll be able to see your Geofilter and use it to explain where, when, and why [they snapped that moment]."


Left: One of the Wallingford Community Geofilters.
Right: A Custom Community Geofilter Designed by IMPACT team member, Carina Duffy.
Beginning in February, Snapchat began allowing small businesses and general consumers to design and upload their own On-Demand Geofilters (for about $5 per 20k square feet).
While it's quite common for towns or cities to have Community filters (free to add), the new On-Demand options are becoming an increasingly popular opportunity for brick-and-mortar businesses to engage with their audience and build brand awareness, or for brands in general to promote events and relevant holidays. (Gary Vaynerchuk explains here.)
Since their introduction, On-demand Geofilters have been making a splash on the consumer level, as well. Filters like the one below are frequently popping up as a treat at weddings, sweet 16s, and other celebrations.

Photos Courtesy of Nirav and Chelsea Mehta.
Geofilter Design byFountain Greetings, Kunal Sheth.
Learn more about getting an On-Demand Geofilter for your business and get started here.
Sponsored Lenses
As I mentioned earlier, Snapchat's Lenses are a huge draw for millions of users, including me.
These playful, interactive pieces of content help Snapchat boost and maintain engagement and give brands a unique way to build awareness, engage with their users, and show some personality.
Considering the technology involved to create them, it should come as no surprise that this option comes with a hefty price tag. That being said, unless you have some extra marketing dollars, this investment may be best left to large corporations (i.e. Target, the creator of the first example below).
Video Ads
Last, but not least, Snapchat also offers more traditional video advertisements that play between Discover Channels and even User Snap Stories.
These video ads look native to the platform, but between their placement and length (up 30-seconds), they could be considered a bit disruptive. For this reason, users are given the option to "skip" past them with the tap of a finger, making it a risky venture for brands on a budget.
3. Being Small-Business Friendly
Speaking of brands on a budget, Snapchat can also attribute part of its sensational growth to its low barriers to entry.
Social media has always been a low-cost option for marketers at small and medium-sized businesses, but in an age where most platforms are making it harder to organically make an impact, Snapchat is making it easier.
Take Memories, for example.
Before Memories, all content shared on Snapchat had to be created directly from a smartphone, usually in the moment. There was no way to professionally design or film the content you shared without investing in one of the advertising options, but all that has changed.

Snapchat Memories allows all users to now upload photos and videos directly from their camera rolls. This gives marketers much more control over their messaging and the quality of the content it shares and enables them to plan ahead.
By being more friendly to small businesses in this way, Snapchat can not only increase the size of its user-base but also increase its perceived value to professional users. In the long run, this change is likely to be a very effective "trip wire" for its advertising services.
Learn more about how to use Memories and what it means for marketers in this recent article from the IMPACT blog.
4. Always Reinventing
Overall, Snapchat's secret to success seems to be that it is always reinventing.
While many tech companies struggle to stay ahead of their competition and keep their users engaged, Snapchat continues to lead the way in terms of technology, features, and engagement.
If Instagram's release of its own "Stories" feature is any sign of what's to come, Snapchat has left its "sexting" image far behind and become a serious contender in the social media world.


Free Assessment:
How does your sales & marketing measure up?
Take this free, 5-minute assessment and learn what you can start doing today to boost traffic, leads, and sales.