How to Maintain a Strong Brand Identity on All Your Social Networks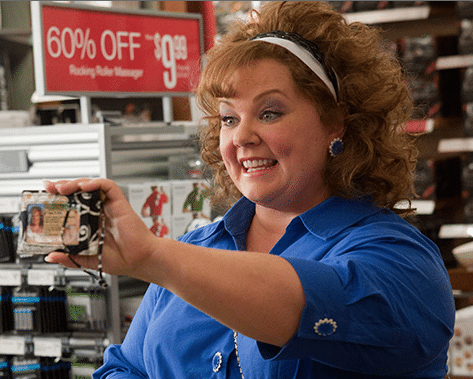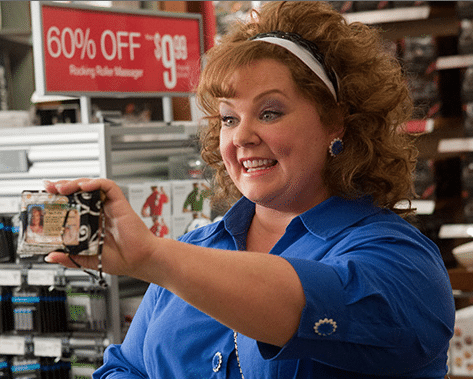 Remember when you were in high school and perfecting your "look" was a big deal?
The clothes you wore, the music you listened to and the friends you hung out with all contributed to how people perceived you and your personal identity.
Actually, things haven't changed that much since high school.
But what probably has changed since you were in high school is the amount of social media networks brands can utilize for marketing.
All of these different social media channels require different approaches to marketing. But one thing that should remain consistent across these channels is your brand identity.
Looking Good All Over The Web with a Strong Brand Identity
It is important to maintain a strong and recognizable brand identity across all your social media accounts.
With your brand scattered all across the web, it can be difficult to remain consistent. Having a strong brand identity makes your brand more memorable and professional. Follow a few simple guidelines and you will be well on your way to maintaining a strong and consistent brand identity.
Choose a "Voice"
The most important step you can take to establish a brand identity is to choose a tone, or "voice," for your brand and stick with that voice in all of your posts.
Do you want your posts to be playful or serious? Informative or blasé? The tone you chose is a major identifier for your brand. The voice determines the audience you attract and how people perceive your brand. You should tune your voice so that it appeals to your target audience.
You most likely already have a voice for your brand based on the written copy and design of your website. Use that same voice on all your social networks.
Be Consistent
Consistency is an important element for maintaining brand identity. Consistency means your web presence and social media posts are memorable and instantly recognizable. There are a few specific elements of a social media campaign which require consistency to uphold your brand identity.
Be consistent with the content you produce. You should always produce high-quality content that is relevant to your brand or industry. Produce informative content and followers will look to your brand as a resource.
The amount of times you post on social media sites should also be consistent. You don't want to post a flurry of updates one day and no updates the next day. Posting too much can annoy followers and tarnish your brand's credibility.
Find a good balance for how often you post. You want an amount of posts which yields the most successful results, whether those results are measured in number of comments, likes, click-throughs, or whatever else is important to your brand.
Consistency means that followers will know what to expect from your brand. That's not to say that switching it up every now and again isn't a good idea—it can be fun to keep your audience on their toes.
But producing consistent posts will help you attract followers who are truly interested in what you have to offer.
You should be consistent with the types of posts your produce over time and which posts you share on various social networks. It is a good idea to post similar links and information on your different social media accounts, but you should also tailor posts for each unique following.
Know Your Audience and Buyer Persona
Creating a voice for your brand and creating targeted posts depends on your knowledge of your audience and buyer persona. Knowing your audience allows you to create targeted posts, but knowing your buyer persona helps you create targeted buying offers and calls-to-action.
Also be persistent in finding your brand's niche. As you tweak your social media posts to hit that target audience on each site, you should keep in mind where your company fits within your industry. Once you realize the niche for your brand, you can market and own that placement on all social media sites.
Humanize Your Brand
Humanizing your brand is a great way to establish a brand identity. Showing off your human side will draw people to you because they know you care about more than just generating profit.
There are some easy ways to humanize your brand. For starters, always remember that you are posting to people. Think of which posts would be most appealing to you as a private consumer. Those will probably be the posts your audience likes to.
You should also take time to respond to posts from followers. Whether you tweet at somebody or respond to a Facebook comment on your page, showing that you care enough to reply to feedback is a great way to humanize your brand. Don't forget to remain consistent with your responses across social network sites. If you respond to tweets, you should also respond to posts on Facebook and comments on Instagram. Don't focus all of your interaction efforts on one social media site.
Try to avoid stock images when posting photos to your social media sites. Stock images are good to use for blog posts, but you should post personal photos to show the human side of your brand. For example, you could post a picture of your office in which your employees are hard at work.
Be Original
What better way to have a strong identity than by being unique and original?
Don't duplicate content. You can always refresh and update previous content, but it is good to consistently produce creative content so followers can look to you for originality.
With your content, you should also be honest. Don't be too sales-y and never post anything untrue. Losing trust is an easy way to lose followers.
Also, don't try too hard. Don't beg for likes and shares. Try to create content people will want to share.
Stay Active
If you have a presence on more than one social media site, you should actively post on each site.
Don't post too much though, or people will become annoyed with your brand and may unfollow you.
While equal activity on all social sites is desired, if you know your target audience uses one site more actively than another, it's ok to focus more of your posting efforts on that site.
Have a Strong Pre-established Brand
Your brand is already established in the business world. You probably have a great logo and/or slogan already in action. You should use these logos on all your social networking sites. Maintain the same image across your web presence. It is a good idea to use the same color scheme as well, if there is a particular color associated with your logo or brand. For example, the IMPACT logo is blue, so we make sure to use blue in many of our design schemes.
The biggest component of maintaining a strong brand identity across all your social networking sites is consistency. Be consistent with your voice and the quality and quantity of your posts.
You may have already established your brand's identity, but remaining consistent with that identity is key to creating a strong brand.
Free Assessment:
How does your sales & marketing measure up?
Take this free, 5-minute assessment and learn what you can start doing today to boost traffic, leads, and sales.