Subscribe
Join 40,000+ sales and marketing pros who receive our weekly newsletter.
Get the most relevant, actionable digital sales and marketing insights you need to make smarter decisions faster... all in under five minutes.
Thanks, stay tuned for our upcoming edition.
How to Make Prospects Feel Comfortable On Your Video Sales Call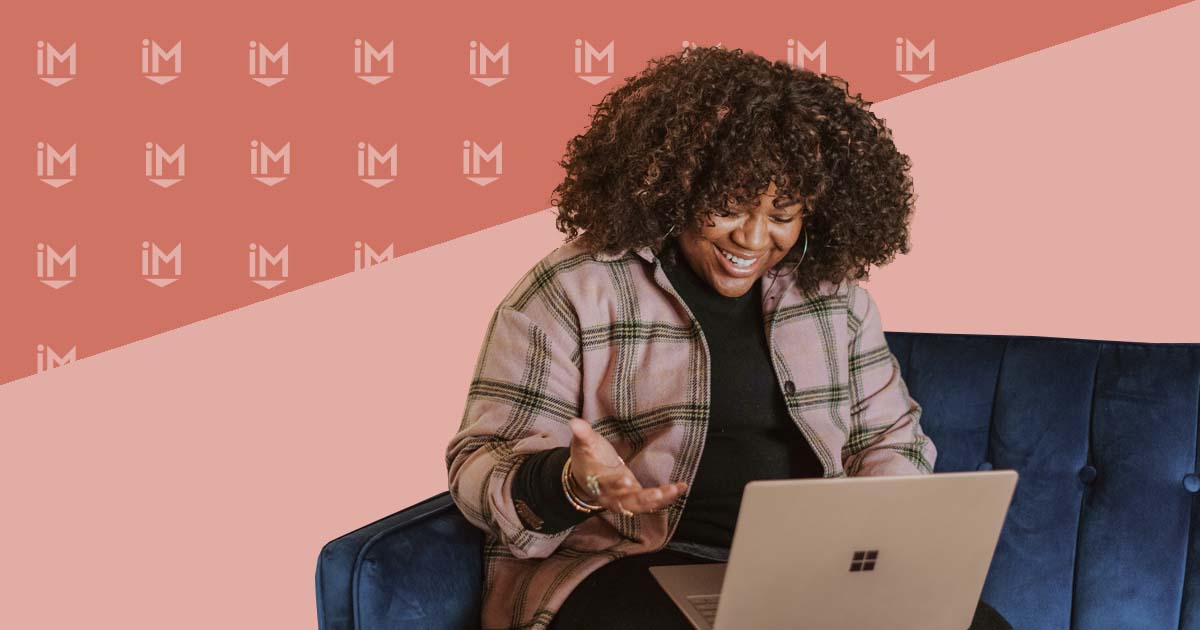 Let's review what brought us to this moment, shall we?
Your efforts have paid off, and you made a connection with (what appears to be) an ideal prospect for whatever it is that you do or sell.
You established trust early on and proved your value through assignment prospecting, rather than immediately going in for the hard sell.
And, after a bit of back-and-forth communication, you have your first video sales call on the books – because video sales calls were ushered in by COVID-19, but now they're here to stay.
But now as you're getting ready for that first virtual "face-to-face" what can you do to guarantee that your new prospect will feel comfortable, so they take one more step closer toward what you're looking for them to do – finding a new vendor or partner, AKA you 😘?
Our digital sales and marketing coaches have spent countless hours working with sales pros just like you to become the #1 remote salesperson in their respective industries. And now, today, I'm going to share some of our secrets for how to make your prospects feel super comfortable with you before, during, and after your video sales calls, so you can increase your ability to close more deals faster... virtually.
What you can do before your video sales call
Elder millennial female that I am, one of my favorite movies from growing up was Sugar and Spice, a dark comedy about a group of teenaged cheerleaders forced to rob a bank after one of them becomes pregnant. You know, wholesome entertainment the whole family can enjoy.
And one of my favorite quotes from that movie (which I'm sure came from somewhere else) is:
"A failure to plan is a plan for failure."
This principle holds true for making your prospects comfortable during your video sales call, because if you think that work begins during the call, you've already lost. Your journey toward prospect comfortability begins before you have your call with them.
Here are the best ways to prepare your call participants for maximum comfort before you meet...
Guarantee they'll be on camera, not just audio
If you can't see each other, you're going to have a big problem. You won't be able to read body language and nonverbal cues, and they run the risk of becoming distracted because they know they can't see you.
So, how do you make sure they won't flake on the video portion of your video sales call? According to Marcus Sheridan, you set those conditions in advance by sending them a little something like this:
"For this meeting, it's critical that we both have our cameras on. You need to see me clearly and get to know me. At the same time, I need to see you, especially because what we're going to be discussing is very important. And if you're not fully understanding what I'm explaining, I need to be able to notice that, as well. Will you make sure your camera is on?"
Yup, it's really that simple. And you can send it along with any other preparation materials they need to review in advance of your call (agendas, anticipated outcomes, etc.)
Don't assume they know how to use your video platform
This is one the biggest mistakes that sales pros make with their video sales calls. So, ahead of your call, send a quick one-to-one/one-to-many personal video walking them through your video call platform of choice. That way they feel confident in the technology and no time is wasted during your call trying to get things working properly for them.
Check that your lighting and sound is on point
You know what's an uncomfortable distraction? When you're talking to someone on a sales call who looks like this: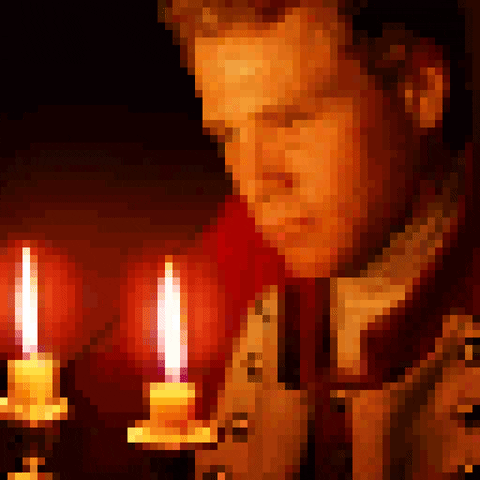 So, before you get on your call, be sure you set yourself up for success with the following equipment:
Great lighting
This can be accomplished by buying a webcam that has a light attached to it, positioning your desk near a brightly lit natural light source, or a standalone lighting attachment for your computer. Regardless, you need great lighting that is consistent, bright, and not too washed out. So, test out your setup in advance and get the lighting just right. That way you're not doing so before the call.
High-quality camera solution
This may be the built-in web camera on your computer, or you may want to invest in a separate web camera. (Some folks on our team have a DSLR-esque setup, while others — due to great lighting or other factors — can rely on their system camera or a web camera like one from Logi.) Your video should be crisp and clear, not something that looks like you're coming to someone live from a cave in the mountains.
Crisp, clear audio
Again, your built-in computer microphone may work just fine. But if you have a busy household (or have any general concerns) invest in a great mic or headset solution. For example, I love my Blue Yeti microphone. I've been using it for years, and have had zero complaints.
What you can do during the video sales call
You've got the right lighting and audio. Your prospect understands how to use the platform, has all the preparation materials in-hand, and they've committed to being on camera. Now, finally, the day of the inbound sales call has arrived. What do you do to guarantee that the comfort you've established hasn't gone off the rails?
As Marcus has shared before, "

If you're having a sales call with a room full of people, you will need to make sure that the questions you ask prompt responses, not silence." So, whenever you ask a question, address it to a specific person in the room; don't ask questions of the general group.

Beware of PowerPoints and presentation decks that compete with you for attention. Your prospect on other side of the call cannot effectively read everything on the slide and listen to you at the same time, which can mess with the rhythm of your call and their ability to understand you. So, keep those presentations simple and a complement to what you're saying, not something that hogs the spotlight.

Expectation setting is not only important before you meet, it's critical to reaffirm expectations when you first get on the call, as well. Strong expectation-setting is a fantastic way to build comfort and confidence in the person (or group) you're meeting with. For example, you might say, "if this goes well, once I present you the price, then you can put down a deposit and we can proceed with getting you on the schedule."
Good preparation doesn't trump knowledge of virtual selling best practices
You can do all the right things. You can send all the right prep materials, guarantee your prospect will be on video, and on and on.
But if you don't have the best practices of virtual selling nailed down, you're always going to struggle to remotely close deals. And if you're not also investing the time to learn the best practices you need to fully and properly embrace video in your sales process and virtual selling, you're wasting your money.
So, here is exactly what you need to do if you're still in the process of ramping up your video sales call skill sets:
It's a whole new world out there, and I know it's overwhelming. We're all learning together at the same time. But don't forget that your success with video sales calls is totally within your control.
Free Assessment:
How does your sales & marketing measure up?
Take this free, 5-minute assessment and learn what you can start doing today to boost traffic, leads, and sales.