Salesforce report: Mobile purchases dominated Black Friday sales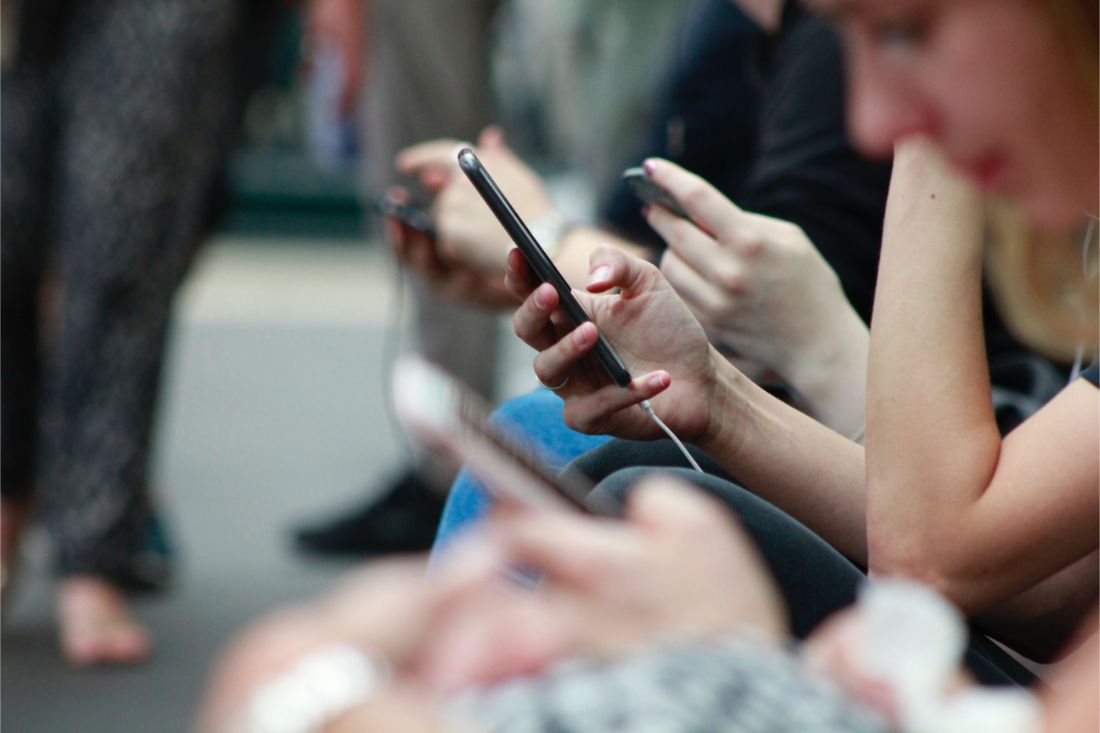 The total estimated sales from Black Friday reflect what many businesses have known for a while: online sales are going up.
But the sheer size of the growth rate may surprise even the e-commerce experts. According to Salesforce, which has released general consumer trends for companies that use their software, companies gained $7.2 billion from digital sales alone.
As more and more consumers use technology to receive advertisements, handle product research, and price compare, businesses can expect to see digital sales continue to be a major source of revenue throughout the holiday shopping season and beyond.
In fact, due to the ease of computer- and mobile-based shopping, staggering sales numbers weren't just reserved for Black Friday. On Thanksgiving Day, shoppers spent more than $4.4 billion.
These numbers reflect two important trends that businesses need to be aware of:
Consumers are turning to e-commerce. More specifically, they're making more purchases on their mobile devices.
Consumers aren't just spending on Black Friday and Cyber Monday. The barriers to sales and easy purchases are continuing to disappear.
Mobile sales increased 35% from last year
While Black Friday's digital sales in the United States grew 14% from last year, mobile sales grew 35%. In fact, mobile devices edged out computers and all other forms of technology, making up 56% of all digital sales.
This indicates that consumers are getting more comfortable using mobile technology to make purchases. This trend was already made clear by the growing numbers of online shoppers that do product research through social media. But now that over half of Black Friday sales are done through smartphones and tablets, businesses need to be more focused on mobile marketing than ever before.
According to a Salesforce, "Shoppers are ready to transition toward a mobile-only reality and... mobile is becoming the driver for multichannel and multi-touchpoint engagements."
They predict that mobile technology will continue to play a role in holiday shopping throughout the next month, and all signs seem to support that. Salesforce predicts a 15% increase in online sales by the end of the year. Based on the rate consumers are turning to mobile shopping over traditional e-commerce, an even larger percentage will be on mobile devices.
That means every business with an e-commerce platform needs to focus on online sales this season.
Social media buzz on the holiday weekend
Salesforce didn't release a more granular breakdown of sales to show the most popular purchases or the stores that earned the most revenue from Thanksgiving and Black Friday. However, the intertwining fields of social media and e-commerce mean that mentions and buzz could be a proxy for actual sales data.
Mentions across every social media platform, especially platforms like WhatsApp (which now has a direct purchase option), can give consumers and businesses a general idea of the biggest movers and shakers this holiday season.
The five brands that dominated social media on Black Friday were:
PlayStation
Nintendo
Apple
Xbox
Google
Technology brands won out for the most mentions, according to Salesforce, but a better indication of online shopper behavior might be the mentions of top retailers. Amazon was the most-mentioned retailer on Black Friday (and the lead-up to the big day). The total top five list of giants that dominated social media were:
Amazon
Walmart
Target
Gamestop
Best Buy
While this information doesn't reveal the top products, it does highlight some of the strongest retailers in the United States — both in terms of online marketing efforts and e-commerce power.
How businesses can use the stats to optimize their e-commerce strategies
First, companies need to be cautious. Salesforce initially released the percentage of mobile online sales as 65%, later correcting it to 56%. This data is compelling, but more vetted data trends are more valuable. This information also draws far more significantly on businesses that use Salesforce instead of businesses that use HubSpot, other CRMs, or no CRM at all.
With that caveat in mind, online businesses and physical retailers that operate in the online space can still fine-tune their strategy.
First, this sharp growth in mobile shopping highlights where we all need to spend our time: social media marketing and writing online. Platforms like Facebook, Instagram, and Twitter are where consumers do research, browse for eye-catching products, and make many of their purchases.
This means that creating shareable content and an easy-to-use catalog on every platform possible is essential.
Another potential takeaway is that smaller businesses may profit from making sales through bigger retailers. Small businesses and drop shippers can reach much larger audiences by selling through Amazon than by selling independently.
Walmart's Competitive Price Adjustment program gives eligible brands more sales with none of the losses that come from discounts as the big box chain competes with Amazon. Working with the big businesses already getting the social media mentions you need can help streamline your access to what Salesforce predicts will be the biggest mobile shopping season yet.
Free Assessment:
How does your inbound marketing measure up?
Take this free, 5-minute assessment and learn what you can start doing today to boost traffic, leads, and sales.
Get Started
Free Assessment:
How does your inbound marketing measure up?
Take this free, 5-minute assessment and learn what you can start doing today to boost traffic, leads, and sales.