LinkedIn's new Q2 report: Insights on users, GDPR, and office culture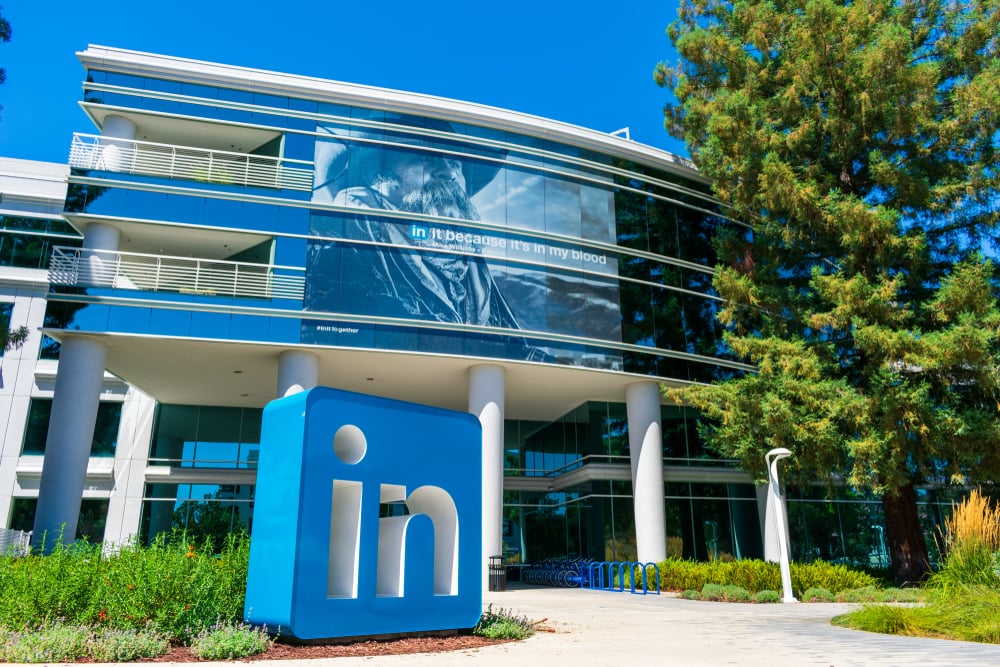 Earlier this week, LinkedIn released its insights for Q2 of 2019. These quarterly reports are useful for businesses and thought leaders who rely on the platform for promotion and engagement. Use what we learned from this information (along with these other LinkedIn stats from all of 2019) to deliver the best content possible to your audience.
LinkedIn's report focused mostly on one specific audience: teachers, who use the platform in huge numbers. According to LinkedIn's insight report, 14 million teachers use LinkedIn, ranging from elementary school teachers to graduate school professors.
How educators use LinkedIn
Perhaps unsurprisingly, teachers are most engaged with content related to their specialties. The top topics for teachers in Q2 included the United Federation of Teachers, teacher training, Montessori education, and pedagogy.
The top ten articles that teachers engaged with on LinkedIn during Q2 of 2019 focused on two main topics: teaching critical thinking skills and teaching with empathy. This trend shows us that teachers, like other professionals, turn to LinkedIn to become better at their jobs so their students have a better experience. Furthermore, it is notable that schools are focusing increased attention on soft skills and 21st century practices.
This is actually an insight that carries over to all industries. What we're seeing with teachers is that they, i.e. the professionals, are engaging the most with content that will directly impact their students, i.e. the end-user.
Marketers can use this insight to remind themselves of the importance of delivering content to professionals that helps them create a better experience for their end-users. After all, delivering a better product, service, or experience to the end-user is how professionals of all kinds become better at what they do.
Teachers also love video content
People outside the education sector might think of teachers as being "old school." But teachers love video content! Two of the top 10 articles that teachers engaged with over the quarter were delivered as video. Video is just one of the many new updates you can utilize to improve engagement on LinkedIn.
Hot topics for Q2: GDPR, Earth Day, and… Burning Man?
While LinkedIn is definitely a professional social networking platform, that doesn't mean it's 100% business-focused. After all, the people who use it are, well, people! And people like to know what's going on in the world.
LinkedIn found that in Q2 of 2019, many of the fastest-growing topics on the platform centered around national and global events. Earth Day and the Masters golf tournament both took place during Q2. Burning Man didn't take place until August, but the buzz started months before the event, which drove it into the top 10 list of topics.
For marketers, this demonstrates that people who are on LinkedIn are interested in content that doesn't involve work just as much as they are interested in professional content. But, of course, professional content is still important. Two of the big topics for Q2 were marketing metrics and GDPR.
What people are reading about GDPR
The European Union's General Data Protection Regulation (GDPR) turned one year old on May 25. We talked about it then, and people on LinkedIn were discussing and reading about it during Q2.
The top five articles people engaged with on the topic of GDPR in Q2 of 2019 were related to compliance and the costs that go along with it. As LinkedIn's report says, "Complying with GDPR is not a set-it-and-forget-it type of thing." The data shows that businesses, are still trying to figure out how to best comply.
The most engaging topics on LinkedIn
When it comes to engaging people on LinkedIn, the topic of "management" is usually in the top 10. In Q2, it was number two, right behind "technology." When researchers drilled down to the article level, LinkedIn found that articles centered around work culture and what other companies are doing were the most engaging.
Posts focusing on office culture featured prominently in the top 10 articles of the quarter. Article titles like "Toxic Work Cultures Make Best Employees Quit" and "Toxic Environments Make People Sick, Make Projects Fail, and Make Best Employees Quit" attest to the top-of-mind focus LinkedIn users are giving to company culture.
Additionally, content focused on office policy, meeting protocol, and recruiting practices was also high-performing.
You can read the full report here. Also, you can find out how to be more successful on the platform with our recent breakdown of LinkedIn's new training courses.
Free Assessment:
How does your sales & marketing measure up?
Take this free, 5-minute assessment and learn what you can start doing today to boost traffic, leads, and sales.