The 4 E's of Inbound Marketing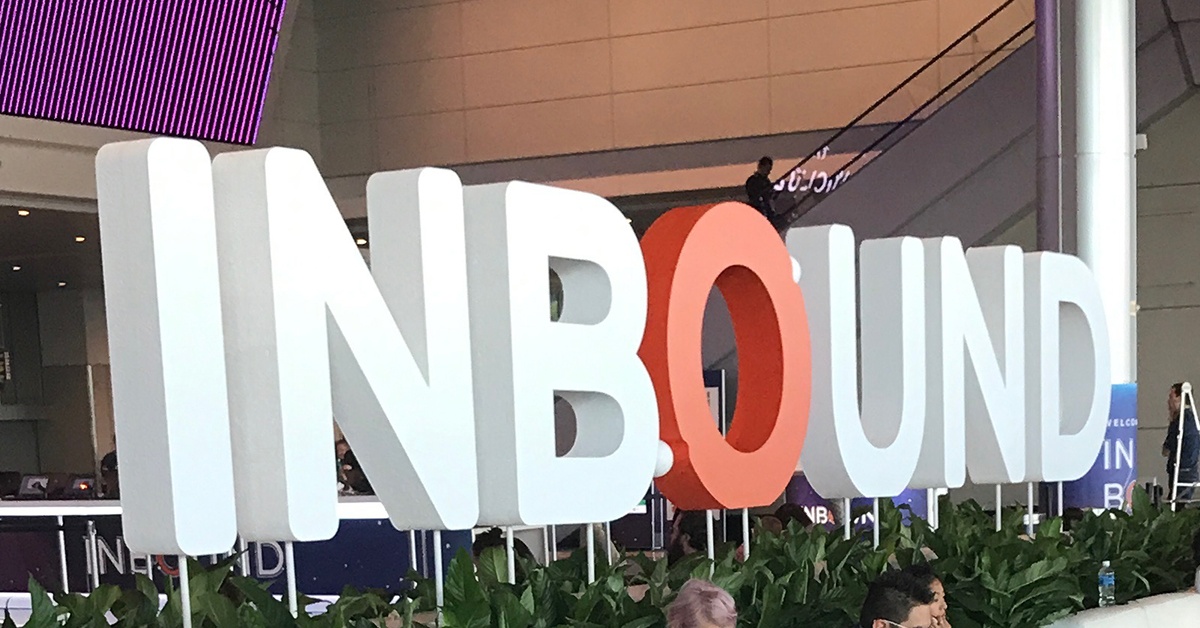 Typically, when you think of marketing the 4 P's automatically come to mind; product, price, place, and promotion.
They were ingrained in your mind, being taught in every single marketing class you took in college.
I don't know about you, but inbound marketing was something I learned after graduation. Inregards to inbound marketing, the 4 P's don't necessarily make sense.
Jerome McCarthy coined the concept in 1960; during that time, the marketing world was nothing like it is today. You didn't find a significant portion of your audience spending 4+ hours a day on the Internet.
According to Brian Fetherstonhaugh from Ogilvy & Mather, "The consumer has seized control. Audiences have shattered into fragments and slices. Product differences can last minutes, not years. The new ecosystem is millions and billions of unstructured one-to-one and peer-to-peer conversations."
In the digital age, marketing has taken a turn. Your audience can no longer be primarily reached with a billboard or TV ad.
Companies have changed the way that they're marketing and engaging with their audience.
The 4 P's have gone out the window. Say hello to the 4 E's of inbound marketing.
What are the 4 E's of Inbound Marketing?
Marketing is no longer about how you can get your product in front of your target audience for the right price.
It's more about engaging and creating a relationship with your visitors, leads, customers and promoters.
Experience
Your customers experience no longer relies solely on the strengths and benefits of your product. It's about their overall customer experience. From the moment they land on your website to after they become a customer.
It's all about the ability to tell a story and capture their attention.
We all know that you cannot just jump into your marketing. To ensure that you're creating a memorable experience for your customers, it's important to discover and map out your customers journey.
Based off your closed loop reporting, what path do your customers typically take? Use that information to make the most of your website and inbound marketing strategies. You want to make the best experience that you can. Keep them coming back to your site.
Often times, I feel like companies forget that they still need to market and create an experience with their customers. Just because they've made the decision to purchase your product or service, does not mean you stop engaging and interacting with them. Your customers are great promoters of your company.
Everyplace
Consumers are no longer just going to your storefront to find your company; they're using the Internet.
A quick lesson: Don't just sell your brand or product in a store.
Unfortunately, your audience won't be nearly as large as it could be. To reach your audience you essentially need to be everywhere; by developing profiles on social media and providing educational content on your blog.
Don't be afraid to try something new. You don't always need print and TV advertisements to reach your audience. Consider using Vine or Snapchat to engage with users.
Spending all of your time and energy to interact in one place is a waste. 100% of your audience isn't going to see your promotions or content in just one place.
Utilize the different outlets to target your audience. Not everyone is going to spend every second of his or her day on one platform. It's important to know where your audience hangs out.
Exchange
It's about more than how much you are going to charge someone for your product or service. They give you money and you give them a product. It just doesn't work that way anymore. Yes, they're still getting the product or service they've purchased but it's about more than that.
It's about knowing the value of your visitors, leads, and customers. What is their engagement worth to your company? That is the question you have to ask yourself.
Here's a quote from Oscar Wilde, "The cynic knows the price of everything and the value of nothing." Just because you know the price of your latest TV advertisement or billboard, it is no indication of how much value it's bringing your audience.
Your audience needs your trust in order for them to give you their permission, attention and engagement. Consider this situation: You're visiting a website for the first time. And you landed on the page due to a search query you entered into Google. The first thing they asked you for was your phone number. Your visitors will immediately receive warning signs to abort. Would you want to fill out that form? If you wouldn't, neither will your visitors.
Use your content and knowledge about your target audience to educate and build a relationship with them.
Evangelism
Are your customers key influencers for your company? If not, they should be.
Marketing evangelism is considered to be an advanced form of word of mouth marketing, where companies have developed customers who strongly believe in the product or service your company offers.
You want them to become voluntary advocates of your company, people who are going to promote your company to their network of connections.
They have the ability to spread the word, telling others about the experience they have with you. Make sure it's a good one because every interaction can affect your customer's perception of your company. 47% of customers recommend the products they love to friends. Where 88% of customers recommend the products they don't like to their frenemies.
Free Assessment:
How does your sales & marketing measure up?
Take this free, 5-minute assessment and learn what you can start doing today to boost traffic, leads, and sales.