The Future of Inbound [#IMLive18 Day 2 Recap]
Stephanie Baiocchi also recommends this free guide: The Ultimate Inbound Marketing Strategy Playbook 2022.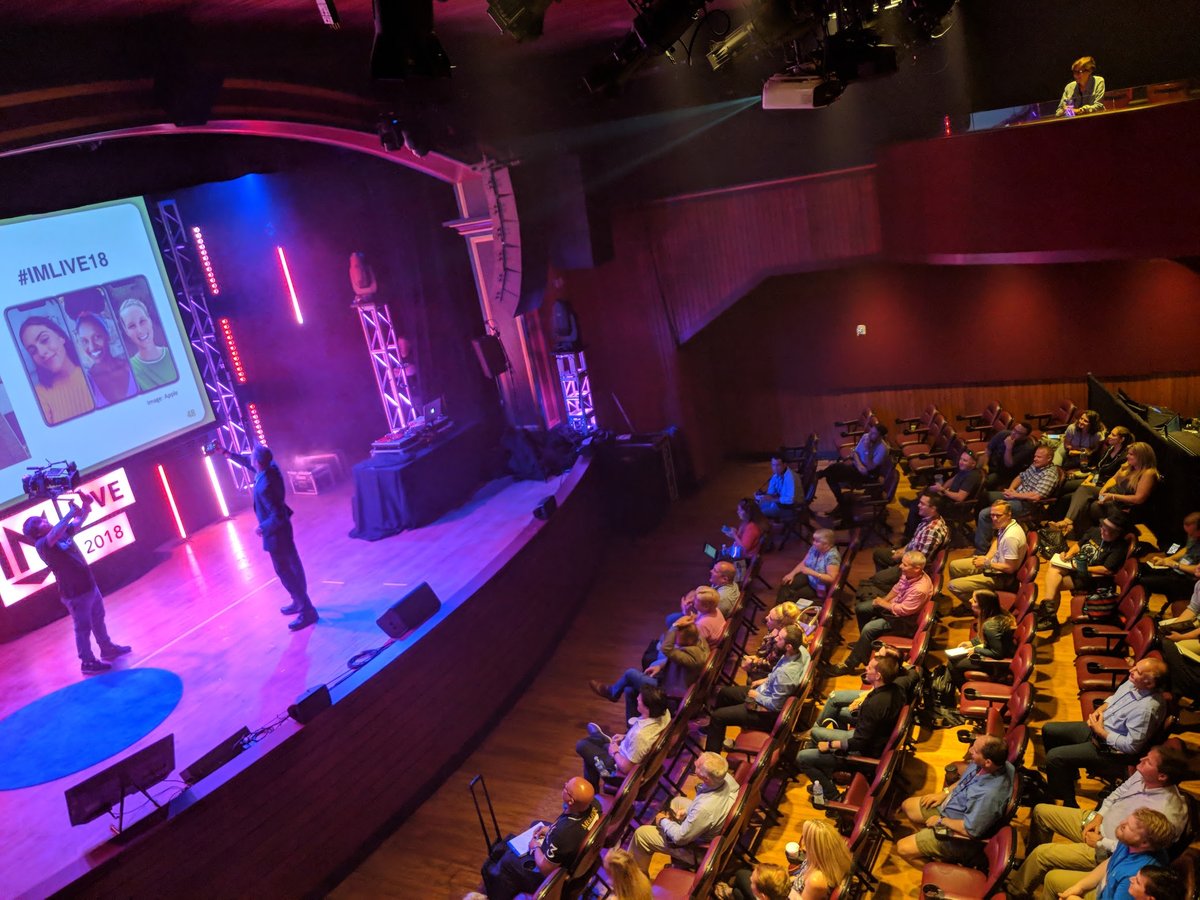 We kicked off day 2 of IMPACT Live 2018 by announcing plans to do it again next year (and yeah, even bigger)!
1,000 of the smartest inbound professionals will be learning from one another at the Connecticut Convention Center in Hartford next August 6 and 7. Will you be one of them?
If you register before August 15 you can grab an All Access pass for just $150 (no promo code needed). Register now!
Free Guide: The Ultimate Inbound Marketing Strategy Playbook 2022
Book it today #IMlive18 for next year. It's a must attend Marketing conference pic.twitter.com/U4PL3wFmWJ

— Paradiso Presents (@ParadisoPresent) August 8, 2018
If you have been having FOMO.... here is your notice: @Impactbnd #imlive18 #announcement pic.twitter.com/t83p6c4W1l

— Bella #imlive18 (@Bellas_Pets) August 8, 2018
We eased into the rest of day 2 of IMPACT Live 2018 with a guided meditation by Rob Dube, author of "Do Nothing, The Most Rewarding Leadership Challenge You Will Ever Take" followed by a discussion about mindfulness and leadership.
It's facinating how many self-described sceptics find value in meditation. Great start of day two of #IMLive18 with @robdube pic.twitter.com/dYwKsmMEbT

— Brian Carl 🎯 (@BrianCarl) August 8, 2018
After that, we jumped right back into the inbound content with our community track, which included talks from:
Bob Ruffolo and David Meerman Scott
Stephanie Casstevens, Director of Audience Engagement & Community
Ali Parmelee, Facebook Strategist
Following the community track we took some time to talk about the importance of, above all else, attracting and retaining top talent.
Above all else, attract and retain top talent. So true @BobRuffolo #IMlive18 pic.twitter.com/lul8hgpR15

— Paul Shin (@the_paul_shin) August 8, 2018
This track included talks from:
Stacy Willis,

Emerging Technology Specialist
Natalie Davis, VP of Talent
Britt Schwartz, Principal Strategist
Chris Duprey, Chief Operating Officer
We wrapped up the day taking a look forward into what the future of marketing looks like, including talks from:
David Meerman Scott, Leading Marketing and Sales Speaker
Paul Roetzer, Founder & CEO, PR 20/20
Dharmesh Shah, Co-Founder and CTO, HubSpot
Here are some of the highlights:
Great to be at @Impactbnd #IMLive18 for the 3rd year in a row! Bigger, better, and more badass every time! pic.twitter.com/31xeI1mE7J

— David Meerman Scott (@dmscott) August 8, 2018
Wow! Great session with ⁦@dmscott⁩ to start day 2 at #IMLive18 #GratefulDead #Sales #fandom pic.twitter.com/a5oUoHMXkO

— Kim Estep (@kimestep) August 8, 2018
multitasking done right @stephcasstevens #IMLive18 @Impactbnd pic.twitter.com/IilokEDQvF

— Kate Dalton-Hoffman (@ms__kate) August 8, 2018
Successful Facebook ads must be inboundy 🙌 @aliparmelee #imlive18 pic.twitter.com/4HxzEJg4Ec

— Emily Sandelands (@EmilySandelands) August 8, 2018
Shoutout to Stacy Willis for showing you don't have to choose between career and motherhood! 👏🏽 #IMLive18 pic.twitter.com/OxbeSvLfBv

— Ramona Sukhraj (@ramonasukhraj) August 8, 2018
@Impactbnd #imlive18 pic.twitter.com/OKlCTynsTn

— Bella #imlive18 (@Bellas_Pets) August 8, 2018
On retaining top performing marketers:

Overworking is not the same as challenging employees. #IMLive18 pic.twitter.com/jUSTeIy52t

— Anne Mercer (@Anne_E_Mercer) August 8, 2018
Amazing and massively heart felt talk by @chrisduprey82. And THAT was his first talk?? Wow. Freaking crushed it in every aspect.
And thank you for your service, Chris. 🇺🇸 #IMLive18 pic.twitter.com/16MXynZqJk

— Chris Bryant 🎥 #INBOUND18 speaker (@The_ChrisBryant) August 8, 2018
#IMlive18 @dmscott "To learn it you need to LIVE it". BOOM. pic.twitter.com/6azaHSYAro

— Franco Valentino (@francovalentino) August 8, 2018
Huge kudos to @BobRuffolo, @TomDiScipio, @TheSalesLion, @stephcasstevens and the rest of the @Impactbnd team for an awesome #IMLive18! pic.twitter.com/Mvbdidjl2g

— Jennifer Ann Shore (@JenniferAShore) August 8, 2018
"Is a machine going to take my job? Only if you don't change it." Via @dharmesh CTO/co-founder of @HubSpot at #IMLive18 @Impactbnd pic.twitter.com/adMaCPiaqX

— Catherine Ostheimer (@CathOstheimer) August 8, 2018
I've certainly had the time of my life and I owe it all the @Impactbnd team and @stephcasstevens! Thank you for giving me the opportunity to attend #IMLive18 pic.twitter.com/3y1ubpZcMQ

— Emma Sepke (@Emma_Sepke) August 8, 2018
For a full peek at the IMPACT Live 2018 magic, check out the highlight reel below: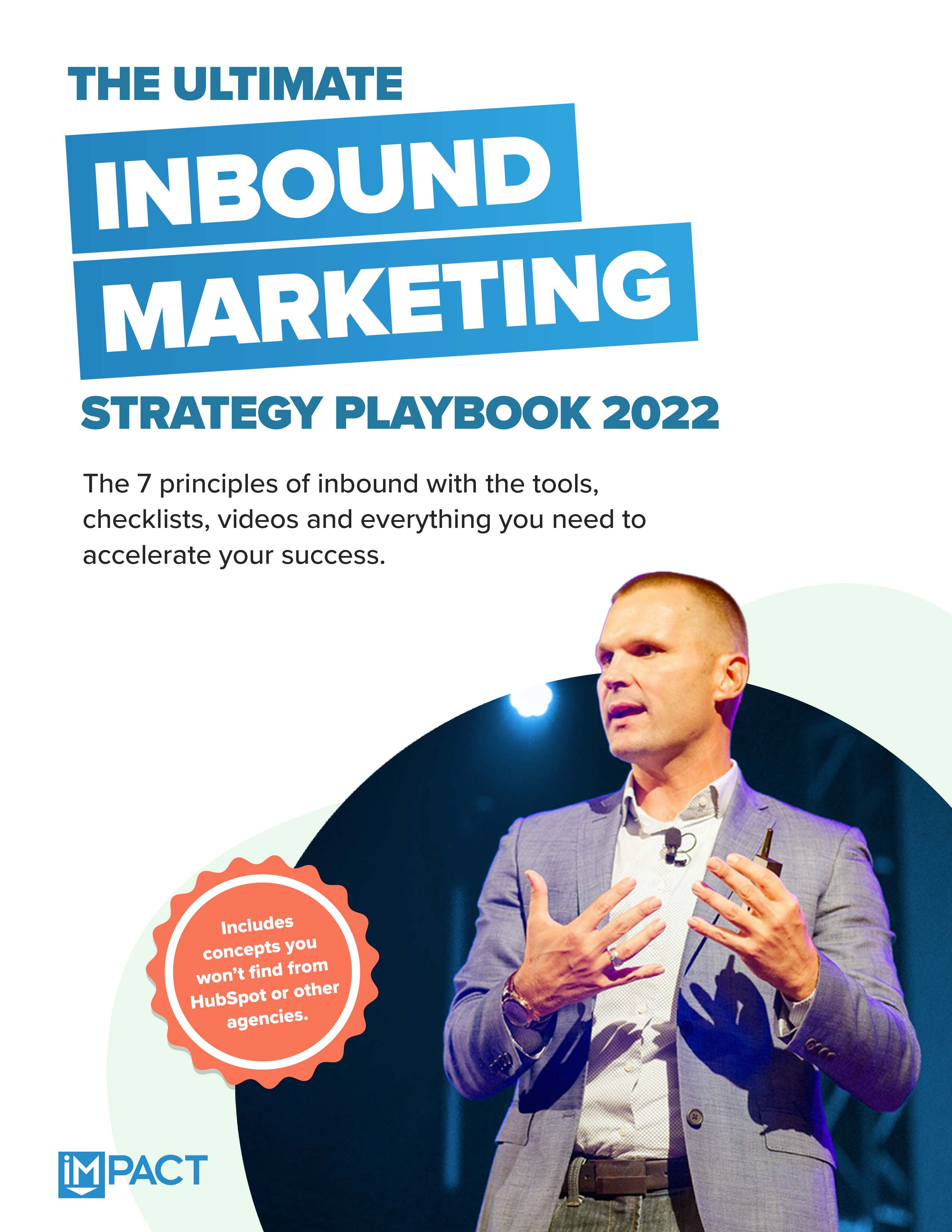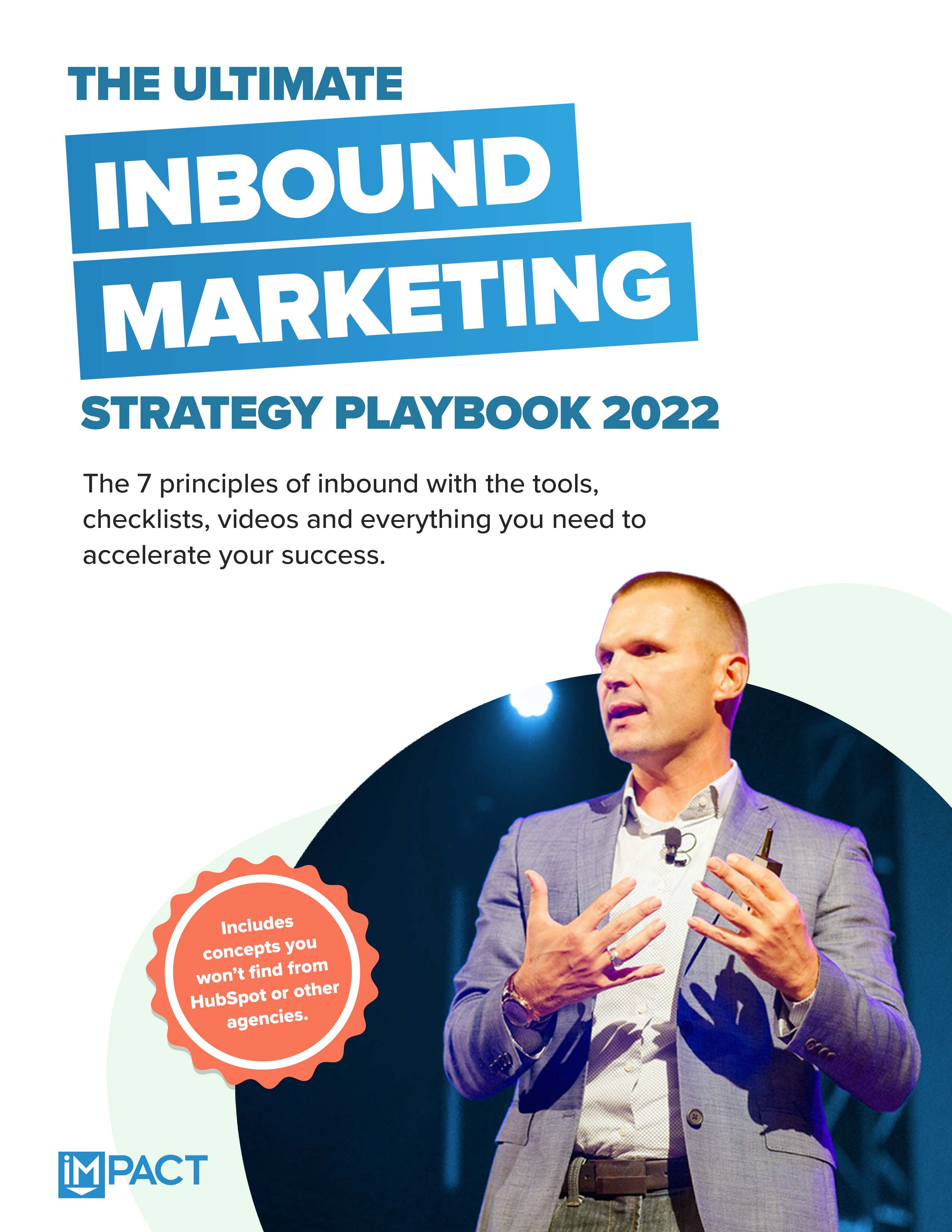 Free Guide:
The Ultimate Inbound Marketing Strategy Playbook 2022
Take your inbound strategy to the next level
Master the 7 principles of highly effective inbound marketing
Dramatically improve your inbound sales
Get more buy-in at your company
Published on August 9, 2018