From HubSpot to Harvard: How Mark Roberge Became a Sales Heavyweight [IMPACT Live Video]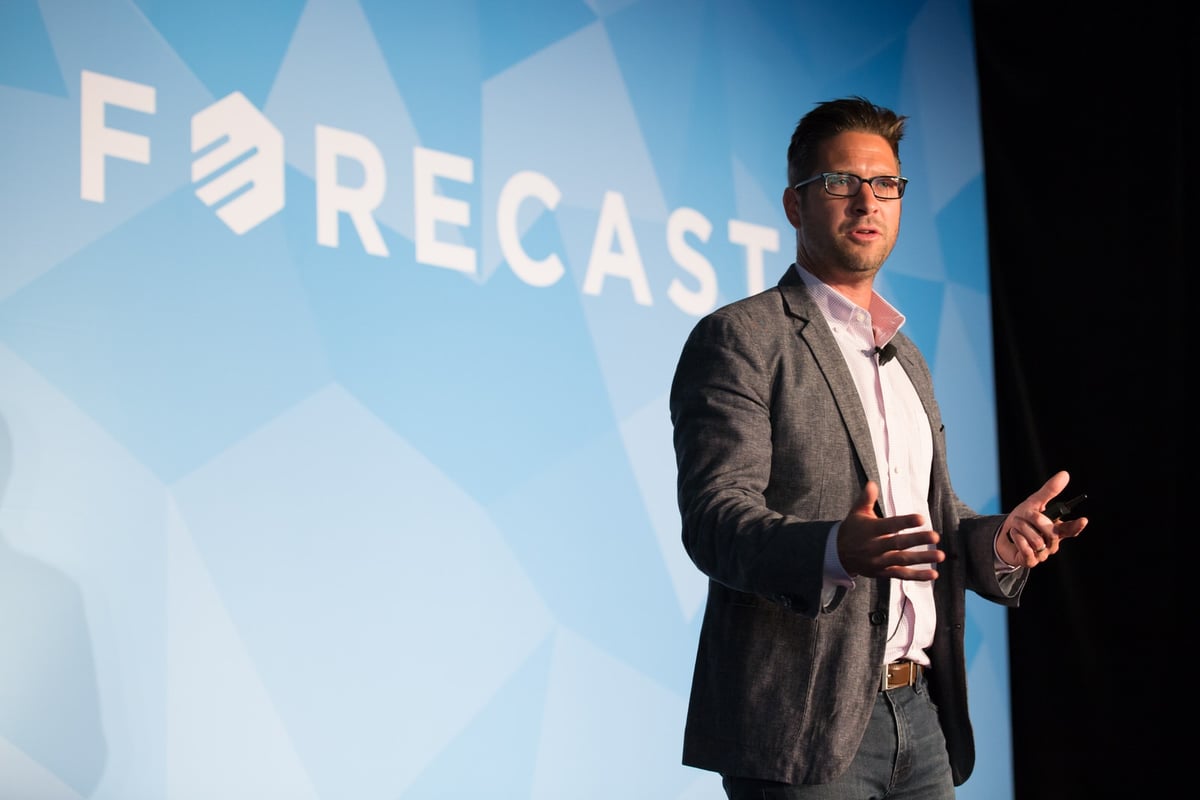 Sales doesn't come naturally to everyone.
As Liam Neeson would say, succeeding in the industry takes a very particular set of skills, a unique personality and motivation, and, of course, a tough skin to handle the daily grind of closing deals.
Even if you have these qualities, you may not realize it until they're called upon.
At least that's what happened to Senior Lecturer at Harvard and former HubSpot Chief Revenue Officer, Mark Roberge.
This August, Mark is taking the stage at IMPACT Live (along with many of his fellow HubSpot pioneers) to share some of the things he's learned on his road to success and in preparation of the big event, he sat down with our CEO, Bob, to give us a little preview.
Check out their chat below:
Haven't registered for IMPACT Live yet? Don't wait! Our lowest ticket prices of the year are now available and they're going fast. Get your ticket here now.
Who is Mark Roberge? (And Why You Should See Him at IMPACT Live)
After studying engineering in undergrad and struggling to take a start-up to the next level, Mark Roberge unexpectedly found himself in sales at a newly-formed HubSpot.
"I had never sold before, but I knew a lot about the web and digital marketing in its infancy, so… it made it a pretty natural transition….[Then, after about a year] Halligan sent me a note and said 'listen, you should quit your startup, come in here full-time, and start the sales team'."
As SVP of Worldwide Sales for 7 years, he took the organization's revenue from $0 to $100 million with over 10,000 customers, eventually holding the title of Chief Revenue Officer of Sales before leaving the organization in 2016 and becoming a senior lecturer at Harvard Business School.
At IMPACT Live, he'll discuss his common "growth blockers" that keep businesses of all sizes from reaching new heights and go into his sales acceleration formula and how to start off on the right foot with hiring.
Want to be in the room when it all happens? If you're reading this, you're the kind of passionate, forward-thinking leaders we want to be there. So, don't wait!
Get your ticket here before they're gone!
Free Assessment:
How does your sales & marketing measure up?
Take this free, 5-minute assessment and learn what you can start doing today to boost traffic, leads, and sales.