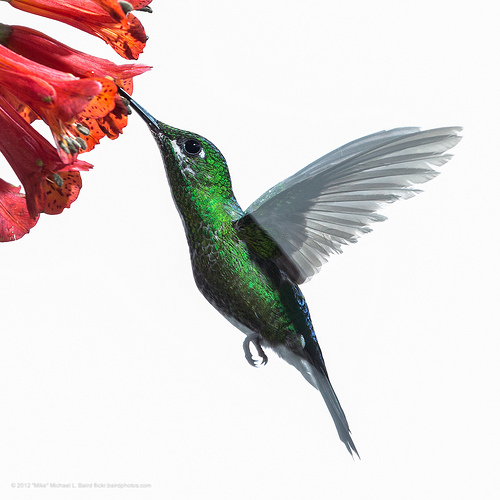 Notice anything different about Google?




Google has continued to show their dominance by updating their search algorithm, which they are calling Hummingbird.




The company has decided that they want to get rid of using an algorithm that is centered around traditional keywords. Instead, they want to focus on what they are calling

Free Guide: The Ultimate Inbound Marketing Strategy Playbook 2022

"conversational searches".


Google is trying to find the context of the words put together, not what they are individually.




What they found is that consumers searches are longer and more specific than they use to be. With the old algorithm, some of the results that show up are not what you are looking for.




Google is trying to get rid of the fluff, meaning people can't just throw keywords into their content so they rank higher on searches.




The site is looking at the search as a full question; it is not just picking out keywords from your search anymore.



What This Means for Consumers
This is great news for the consumer. Now they are able to have long specific searches without worrying about receiving irrelevant results.
Google is trying to make it easier on the consumer. Instead of sifting through page after page looking for your answer, now you'll find what you're looking for on the first page.
What you are looking for will rank higher because Google is looking for content over keywords.
Also, the site has made it so the content displays right on the search page. This way the person searching can see what the link has to offer before they actually click on it.
Before it just showed you where the keywords were in the content. Now it is showing you what the content is.
What This Means for Businesses
Content, Content, Content.
Google has put a lot of pressure on businesses because now they are being forced to generate content that provides quality information or answers to a question.
Companies will be ranked lower on Google if they only focus their content on keyword searches.
Make sure that you're consistently producing quality content. As a marketer, you can't just write a blog and throw a bunch of keywords into it to make it rank high anymore.
If you keep blogging and creating strong content, consumers will find you.
Updating their algorithm was a smart move by Google because it has and it will change the way people look at search engines. Google was already ahead of the other search engines and they have just pushed themselves even further.
Now when you enter a search query on Google, you know it is going to provide accurate results. Providing you with relevant information to answer your question.