15 Marketing Podcasts Getting Me Through My Daily Workout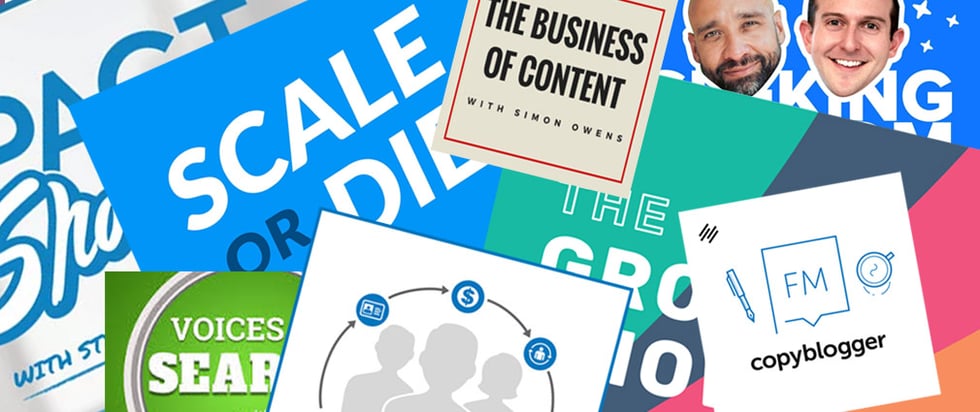 August 27th, 2019 min read
Growing up an athlete, I knew in order to be one of the best, I had to put in the work. This meant extra practices, turning one side of our garage into a batting cage, and working out my key muscle groups every day.
When it came time to be a grown-up, I didn't have a coach anymore and knew I had to rely on myself to push into being one of the best - only now my focus moved from sports to marketing.
There is a ton of great content out there, and one of the best forms I've found to consume it as I'm doing other daily tasks, like working out, cleaning the house or taking my dog for a walk, is podcasts.
I like them because each new episode is realtime to what's relevant right now.
So what do I and my IMPACT co-workers listen to stay up-to-date and learn new perspectives from some of the great marketing thought leaders on the horizon today?
Here are our top 15 marketing podcasts.
A Quick Mention of Our Homegrown Sales, Marketing, and Leadership Podcasts
I have a full list of 15 shows outside of IMPACT below, but I at least wanted to mention what IMPACT itself has to offer for your listening pleasure.
Since 2016, we've developed several podcasts for different niches of our audience.
Our team is full of passionate people who go above and beyond their job description to produce these shows consistently. There's a show for everyone:
The IMPACT Show: An inside look into what IMPACT is experimenting with and highlights the top recent stories from the IMPACT community, IMPACT Elite.
The HubCast: A show to help you stay up-to-date with all the latest and greatest HubSpot tools, tips, and tricks.
The Inbound Success Podcast: An interview-style show revealing what the industry's best marketers do for real results.
Creator's Block: A conversation-based shows hosted by a marketing strategist and a designer, who often find themselves at opposing ends of a project. It's full of honest, relatable conversations about doing the work, big ideas, and agency life.
Content Lab: A weekly show full of shenanigans and candid conversations with fellow content nerds and industry experts, and the inside scoop on the tools and tactics that will transform you into a content rockstar.
The Film School for Marketers Podcast: Our hosts share expert insights on content strategy, production, video culture, 1:1 video, sales adoption, and much more.
MarketHer: show that tackles how women can be more confident in their careers and learn how to be comfortable with the chaos of juggling it all, whatever that "all" looks like.
And our newest show, featuring yours truly, Leadership in Real Life: A podcast focused on challenging of the norms of what's en vogue with "leadership" today and how to be a true inbound leader.
But enough about our podcasts - let's get to the top 15!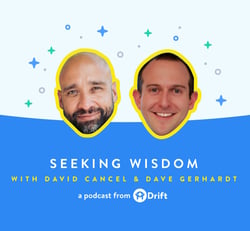 Another organization's marketing and content we really admire is Drift's. With its simple, personalized emails, and no-form approach to lead generation, the company is on the cutting edge of strategy and its podcast is no different.
Hosted by Director of Marketing, Dave Gerhardt, and CEO (and former HubSpotter), David Cancel, Seeking Wisdom goes beyond just business to discuss as its iTunes description states "health, wealth, life, and learning."
Here are a few episodes I've really enjoyed: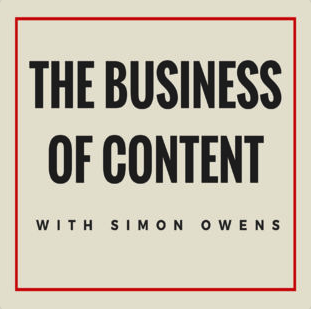 Leave it to a podcast about content to have the most succinct description of its show. The Business of Content is, "tewhe podcast about how publishers create, distribute, and monetize digital content."

What's interesting about this one is it dissects how media companies are venturing and finding success in today's publisher ecosystem, and how brands can learn from this approach to monetize and make their own content even more effective, something we're passionate about here at IMPACT.

These episodes illustrate the publisher education you will get from this show: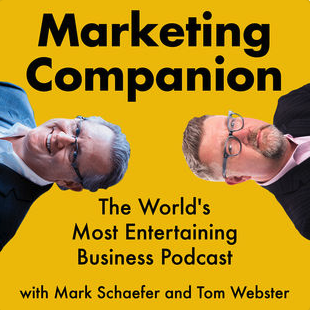 The Marketing Companion feels exactly like what the name implies...a show where your equally nerdy marketing friends talk about marketing news and challenges in a relatable, interesting way.
Typically the topics are discussed from a more macro view vs. tactical, and each episode is thought-provoking and inspirational.
Here are a few episodes our team has enjoyed: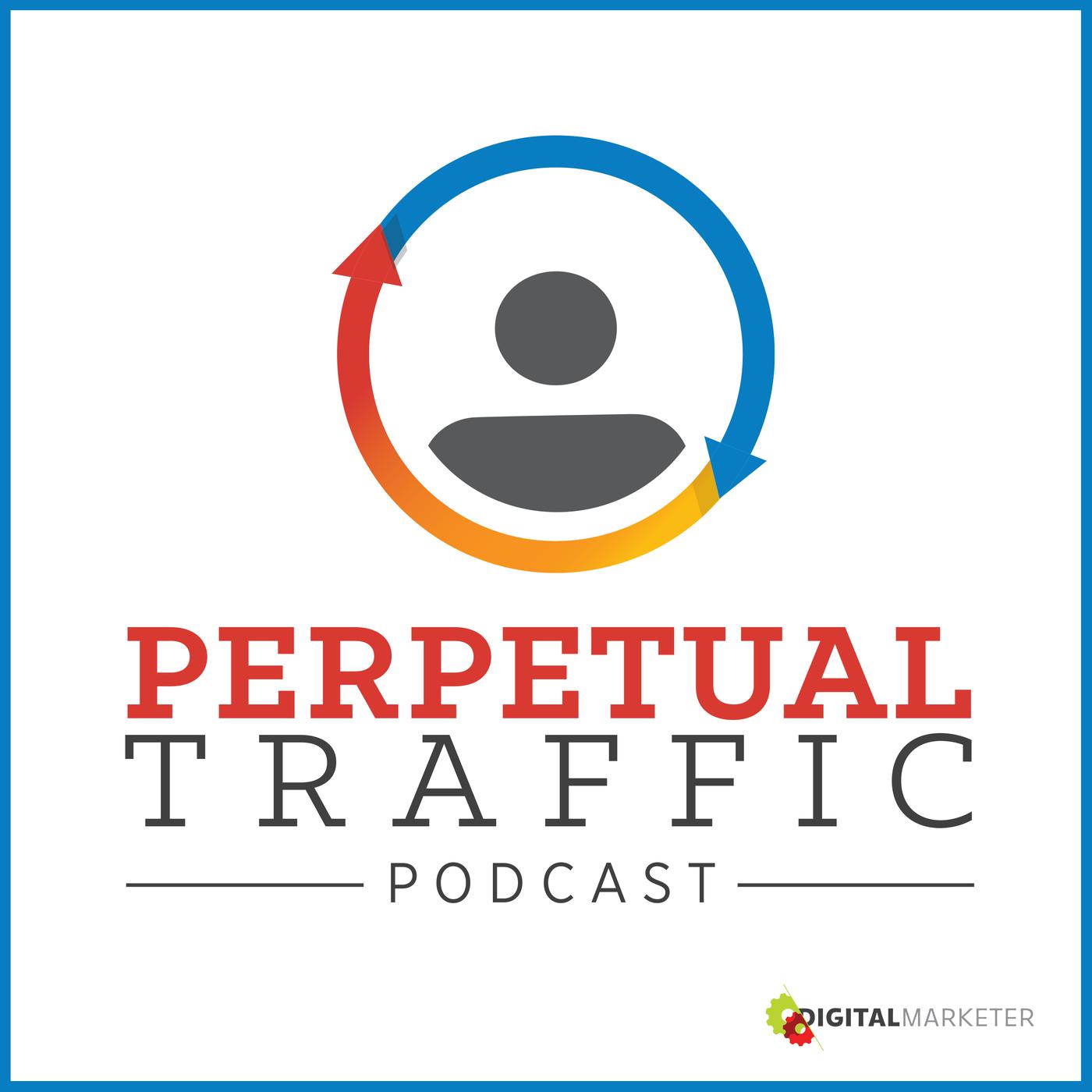 We are HUGE fans of Digital Marketer at IMPACT Their content is top-notch, and their podcast is no exception.
Bob and I just drove to a meeting together the other day and listened to the UPSYD episode. A lot of our inspiration and growth comes from the insights of this team, especially their content on Facebook advertising.
Here are my top episodes that I think everyone should listen to: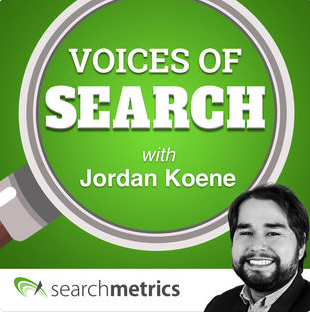 Keeping up with search engine optimization is a tall order. As soon as an article is published, it's only a matter of time before it's obsolete.
Voices of Search is an excellent tool to help you stay on top of all the latest changes the search engine overlords place upon us. I enjoy this podcast because it definitely helps keep you informed, but the best part is it dives deeply into what you can do about the latest changes to stay on top of your rankings.
Here's a taste of how helpful this show is: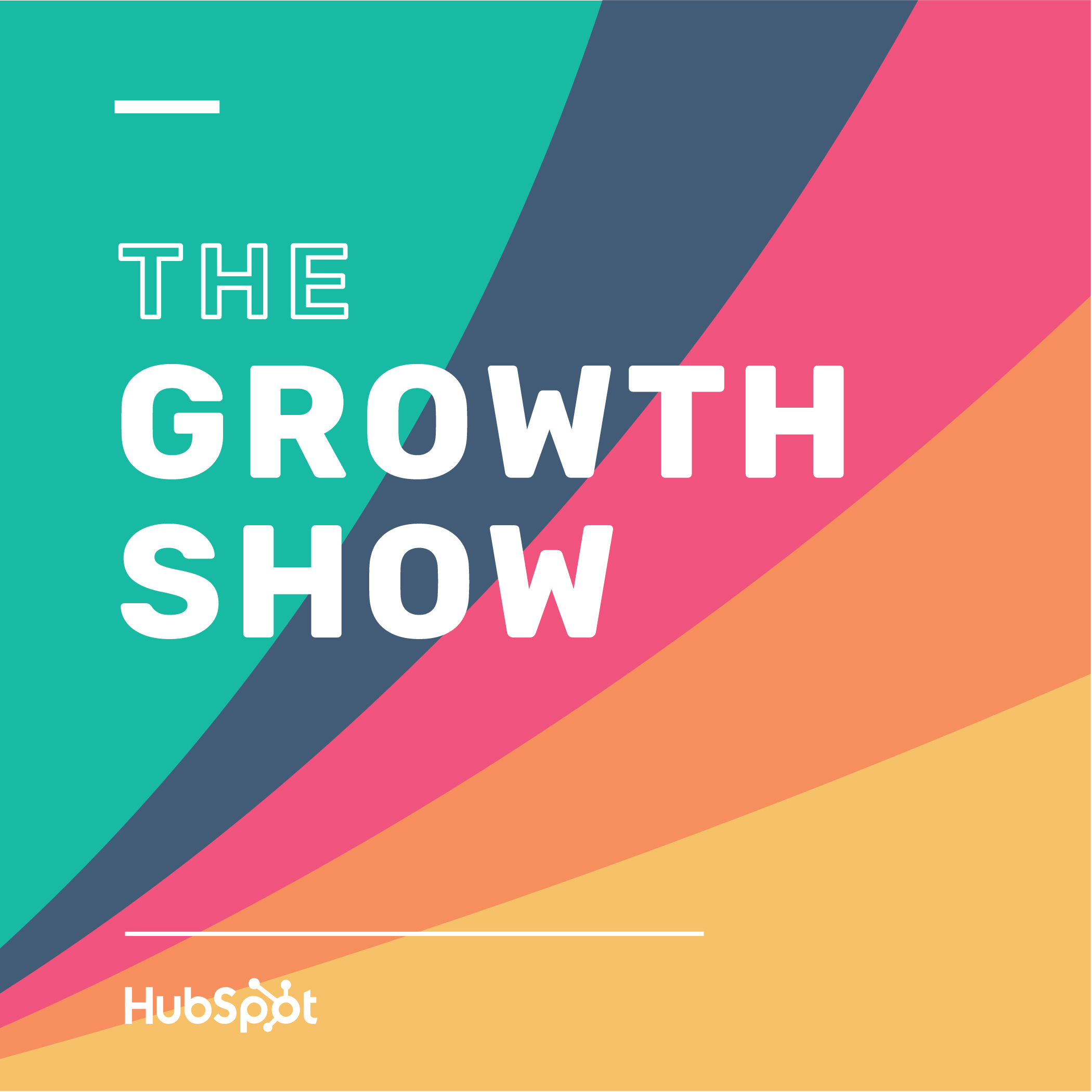 As a HubSpot Diamond Partner, I have to give a shout out to HubSpot's The Growth Show, which tackles business growth from every angle with interesting stories and guests.
One thing I appreciate is how the interview-style and overall podcast format focuses on the how. Each episode is a bite-sized 20-30 minutes and is jam-packed with insightful and valuable information you can implement in your own business.
Here's a taste of some of the more popular episodes that deal with a variety of topics: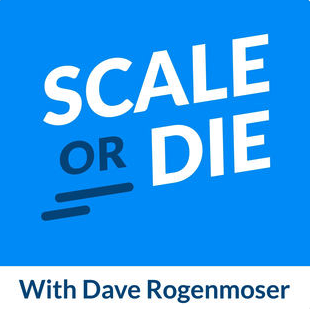 It's fascinating to hear how businesses went from startup to success, and all the bumps and bruises they encountered along the way.
Scale or Die is brought to you by Dave Rogenmoser, Founder of Proof, and gives you an inside look (or listen...see what I did there?) at how some of the most influential tech companies we know today got their start.
Not only do you learn the strategies behind these companies' growth, but also the personal development techniques some of the most well known founders around.
Some episodes I've fan-girled out about: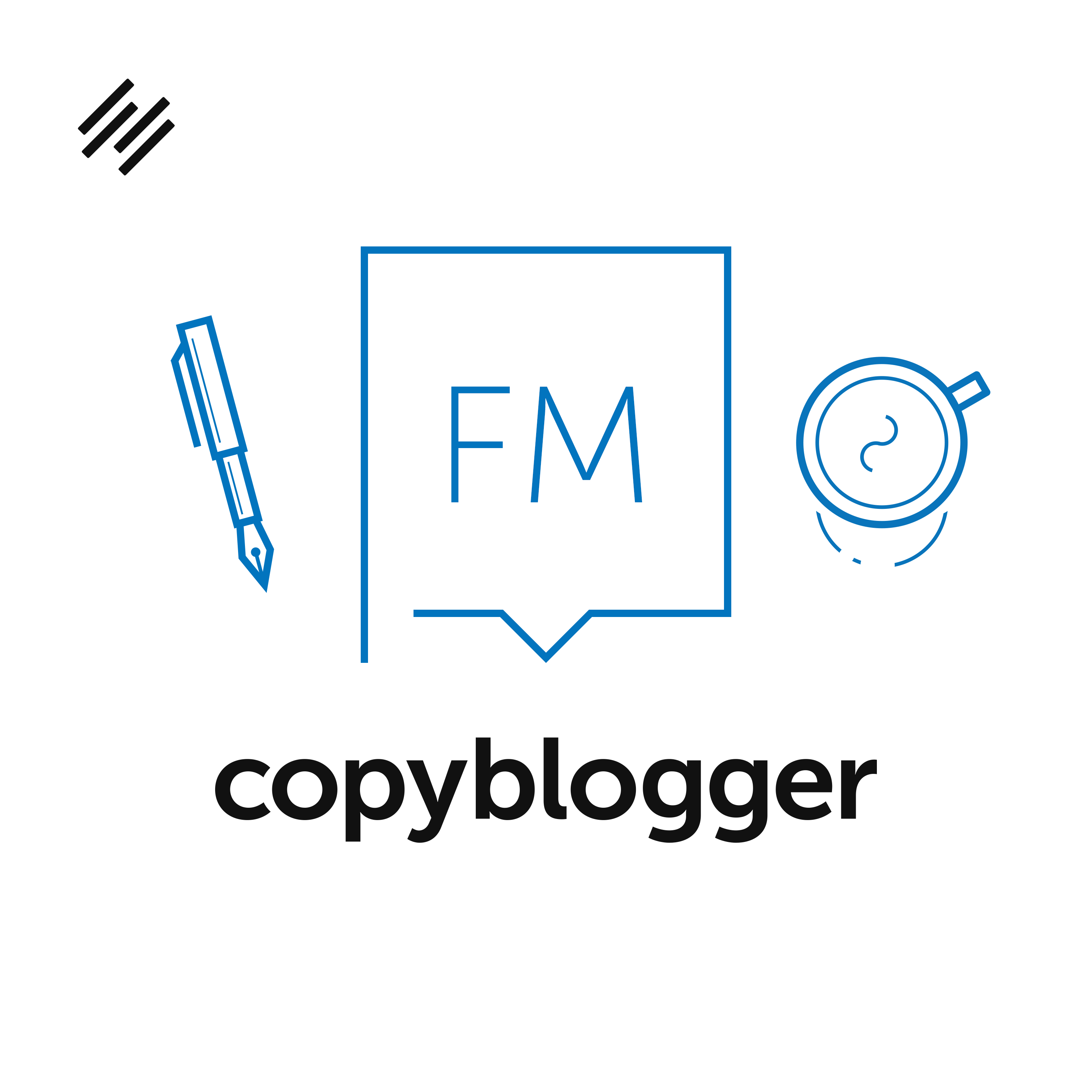 Being a content writer, or even someone who writes consistently, can occasionally be a struggle. Thinking of what to write, how to write it, and who the audience should be may have you hitting a roadblock -- but the CopyBlogger podcast hopes to solve that.
In this podcast, Sonia Simone talks to a cast of rotating experts whom she discusses tips and tactics for writing, conversion optimization, mindfulness, email marketing, and more.
As someone who may not consider themselves a copywriter, but does find myself writing daily, I enjoy listening to many of their more tactical podcasts which leave me with information I can begin implementing immediately.
Here are a couple of my favorite episodes you should check out:
Here's a fun fact: I write as if I'm writing in rhythm. Oftentimes, I rework sentences if they don't fit the song I'm creating in my head. It's how I've always remembered grammar (by how it "feels" in my sentence tempo) and probably why I found myself in journalism school.
That's why I like the Copy Chief Radio podcast. It steps outside of specific tactics (although it does dive into that too) and has a few episodes that have a more holistic view of how to improve your writing. Here are some episodes resonated with me the most: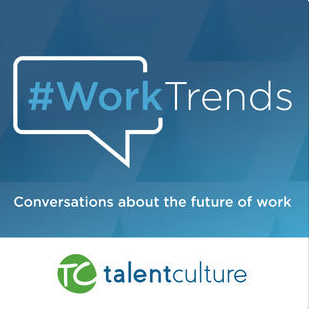 You're probably wondering why I'd put an HR podcast on a marketing podcasts list, but hear me out.
I do A TON of hiring for our marketing roles at IMPACT, and it isn't easy to find top talent without making mistakes along the way
#WorkTrends is a show that helps me be a more efficient marketing leader and bring on the best people to our team.
Here are some episodes that have been especially helpful: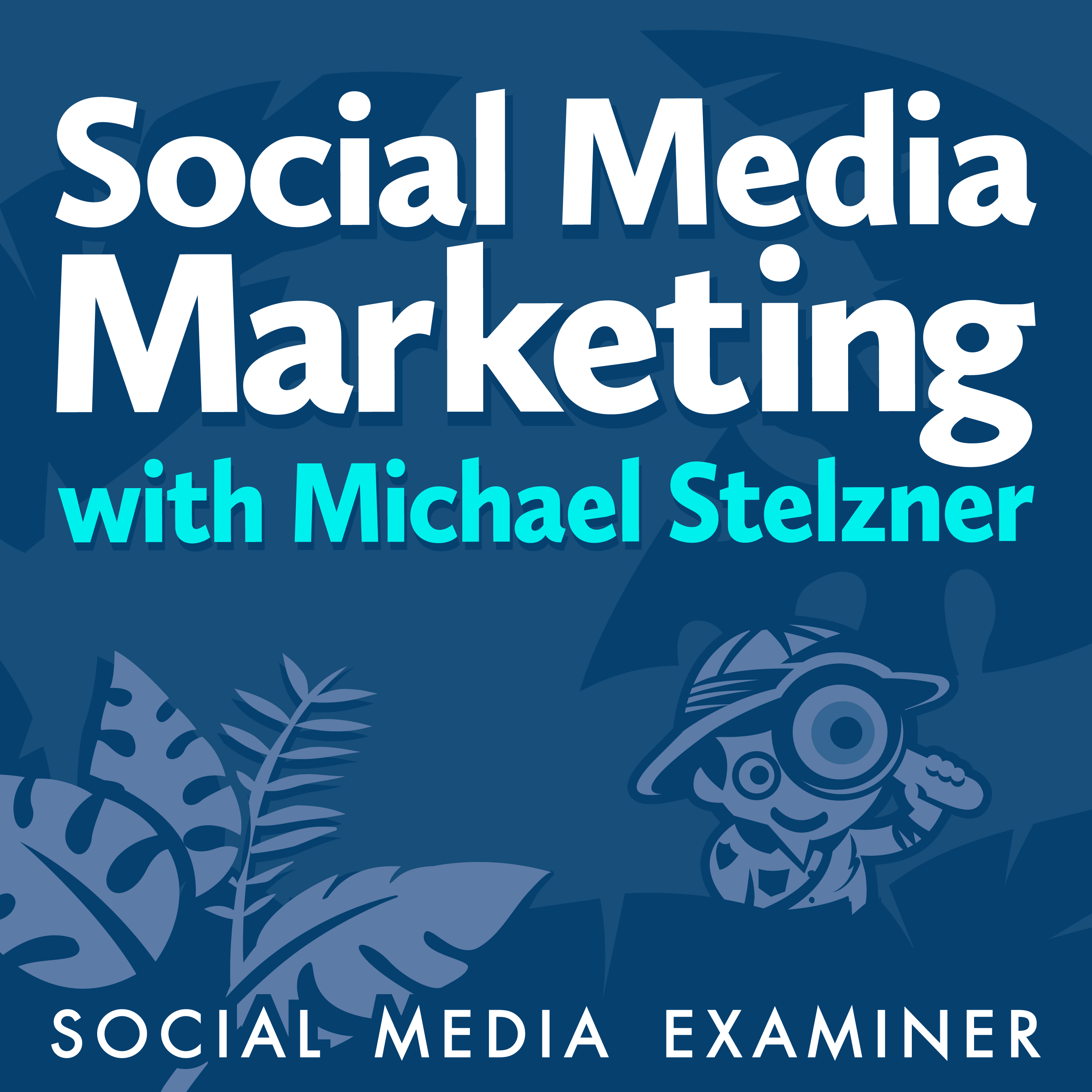 When trying to get your footing in social media marketing, it really is easy to find yourself in a jungle, as Michael Stelzner calls it.
So in a world of cat videos, ads for bobble heads, and daily posts from your friends, how do you create a strategy that breaks through the noise? In this podcast, Michael takes turns cycling through all the social platforms to share tactics and tips from anything around generating social media traffic, creating videos, tools for twitter, persuasive ad copy, and more.
As a consistent reader of Social Media Examiner's blog, I love knowing there is another resource they have for those looking to hone their social media skills.
Some must-listen-to articles from the podcast include: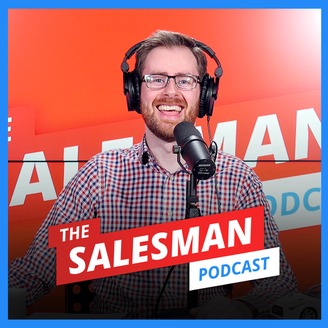 Although this is a more sales oriented podcast, I do not find the techniques this podcast shares to be solely for those who consider themselves in a sales role. There are still many client-facing marketers who's duty it is to gauge whether or not the client is pleased with the work you're putting out. When you know they are, this enables you to look for opportunities to further expand the work you do for them.
With that in mind, I believe The Salesman Podcast is an excellent audio resource that gives you actionable tips every week from topics around closing more business, influence techniques, sales leadership, challenger sale, and goal setting.
Will Barron, the host, also interviews leading sales experts such as Tim Ferriss, Bill Burr, and Gary Vaynerchuk.
If you're looking to jump right in, these episodes are great to start with: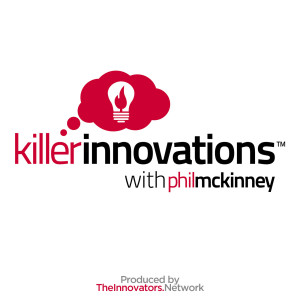 No podcast should be classified under the 'marketing' keyword solely because they talk about topics such as conversion rate optimization, email marketing, increasing leads, etc. Creativity and design are also important characteristics that can help fuel new ideas and innovations, ones that could take your strategies or products to the next level.
In the Killer Innovations podcast, Phil Mckinney, former CTO of HP, dive into the ways to harness your creative genius to help propel yourself, and your careers, to success. Each guest on the podcast come sharing real-world advice from their own experiences to reveal the secrets to their innovative natures and creativity.
Here are some episodes to get your brain pumping with ideas: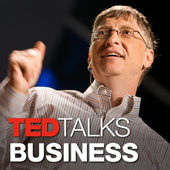 If you don't already spend your nights watching at least one TedTalk video a night, then you have to at least get yourself subscribed to their iTunes podcast.
But, for those of you new to TED Business brand, they specialize in bringing some of the world's most influential entrepreneurs and business enthusiasts to the stage to give their tips, real-world experience, and advice for those looking to succeed.
If your looking to listen to what some of the most famous innovators have to say, then start diving into some of these notable episodes: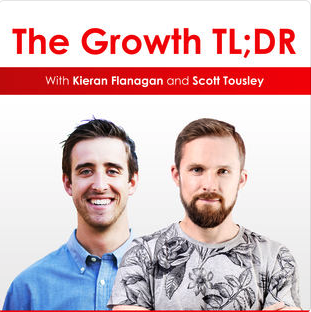 I've got a few podcasts on this list that study how businesses have found success. Each have their own spin, and what I like about The GrowthTLDR podcast is it not only talks to founders, but also dives deeper into specific challenges companies face.
For example, they have an entire episode about managing remote employees, something we work very hard to figure out too. It's relatable and a fun listen.
Check out some of our favorite episodes:
What Are You Listening To?
As quickly as marketing evolves, podcasts have seriously improved my ability to stay on top of things. Some of the team listen in their car on the way to work (I personally like singing to my steering wheel), while others listen while doing laundry, or hitting the gym.
With most of these ranging 20-30 minutes, you can totally carve out a little extra time to always be improving, and who knows, you may even gain valuable insight into how to start your own podcast.
Are there any other podcasts I should check out? What did I miss? Head to IMPACT Elite to share what you're listening to!
Want to learn more about digital sales and marketing?
Master digital sales and marketing when you join IMPACT+ for FREE. Gain instant access to exclusive courses and keynotes taught by Marcus Sheridan, Brian Halligan, Liz Moorehead, Ann Handley, David Cancel, Carina Duffy, Zach Basner, and more.
Access hundreds of FREE courses and keynotes