7 Digital Marketing Trends to Watch In 2019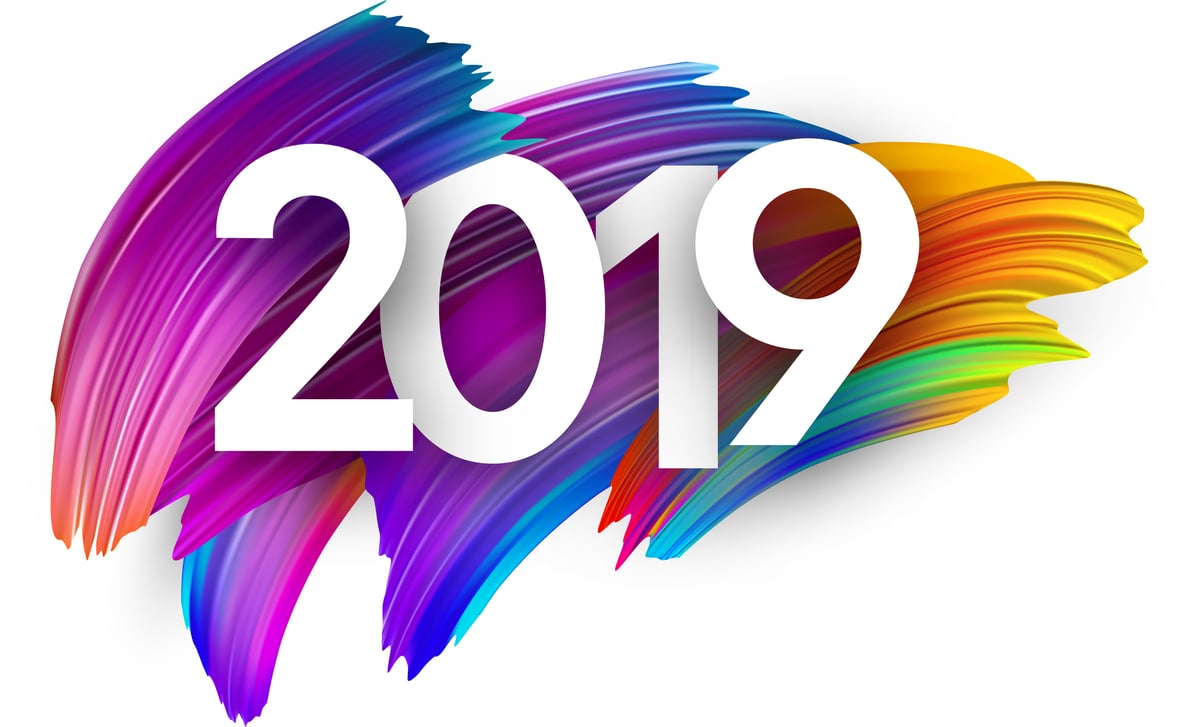 Every year around this time, the internet is rife with articles predicting what the big trends will be in the year to come and claiming that certain things (email! forms! ebooks!) are "dead."
First let me say, few if any marketing tactics ever really die - they just get reborn, revamped or revitalized in a way that makes them more effective.
Second, I firmly believe that any marketer worth their salt shouldn't wait until the new year to learn about trends. But there is also something satisfying about taking the last few weeks of the month to slow down and think big.
So with that, I'm jumping on the "2019 marketing trends" bandwagon with my predictions...
1. Featured Snippets
If you've visited Google lately (and let's be honest - who hasn't?), you've probably noticed that the search giant is increasingly answering users' search queries right on the search engine results pages (SERPs).
You ask a question and Google provides the answer right in the SERP. Whether that answer is the temperature outside, or what time it is in London right now, or "what is a featured snippet," more and more, search engines are moving in the direction of providing the answers for us, rather than sending searchers to another website.
This new result is called a featured snippet, but you'll also hear it referred to as the "answer box" or "position zero" and it can take many forms. What you see above is a paragraph featured snippet - essentially, an answer written in paragraph form - but snippets can also take the form of lists, tables, or videos.
Featured snippets contain a summarized answer to a user query, as well as the page title, a link to the webpage from which the answer originated, and the URL. They live at the top of the SERPs and the information they contain is pulled from one of the organic listings on the first page of search results.
In 2019, expect to see the volume of searches that contain a featured snippet rise and Google to experiment with new formats for snippets. This trend will be driven by Google's desire to stay ahead of its competition in delivering users the best answers to their queries in the fastest way possible.
2. On-SERP SEO
With Google increasingly moving to answer users' queries right on the search engine results pages via its featured snippets, the number of no-click searches (people who do a Google search but never click through to a website) is on the rise, particularly for users of mobile devices.
In response, digital marketers will need to expand their SEO efforts in 2019 to address how their content displays on the search engine results pages (SERPs).
The emerging field of "on-SERP SEO" will focus on optimizing digital content for Google's featured snippets with the goal of dominating position zero.
Marketers who are successful in claiming this coveted spot on the SERPs will see a lift in brand recognition, but they also have an opportunity to drive website traffic by using the messaging in the snippet box to entice searchers to click through.
Earlier this year, I wrote about featured snippets and the effect that they were having on IMPACT's website traffic. Throughout the last six months, my team has worked on increasing the number of snippets that we rank for, and the resulting boost in website traffic is closely correlated to our growing number of snippets.
3. Personalized video
If 2018 was the "year of video," then 2019 will be the "year of personalized video."
Personalized video is the marriage of two hot trends in the world of digital marketing - video and personalization.
In a nutshell, it is a video that contains content specific to the recipient. This could be their first name, company name, company logo or some other identifier that is associated with that individual.
You can personalize a video quickly and easily by doing something as simple as holding up a whiteboard or piece of paper with the recipient's name on it. Here's an example of how IMPACT's Customer Success Specialist Myriah Anderson does this with the videos she makes for prospective customers:
This is a very effective way to personalize videos that you're sending to a single recipient, but it doesn't scale very well.
The good news is that there are a host of new tools available to personalize videos at scale. Here at IMPACT, we use Vidyard for this and are easily able to insert recipient's names into thousands of videos that we send by email, all with the click of a few buttons. Vidyard has some great examples of how brands are using this right now to drive results.
In a world that is overcrowded with marketing and advertising messages, and saturated with digital content, personalized video holds the potential to dramatically improve marketers' ability to connect with and engage more deeply with audiences.
4. Voice Search Optimization
2018 was a year of incredible growth in the sale of voice-activated smart devices such as Google Home, Amazon Echo, and Facebook Portal. These new devices join Apple's Siri and Microsoft's Cortana in offering users a wide variety of options for using voice search to find answers to their questions, consume content, and interact with media.
They also present a major opportunity for businesses, particularly on the local front.
According to research by BrightLocal, 58% of consumers have used voice search to find local business information in the last 12 months and 46% of voice search users look for a local business on a daily basis. Many of these searches are used to make reservations, hear business prices, and find out which products businesses have.
At a minimum, businesses looking to get found in 2019 should ensure that their basic business information is correct when delivered via voice search. This includes the business name, address, phone numbers, store hours, menus (in the case of restaurants), prices, etc.
I spoke with Jeff Rohrs, the CMO of Yext, about this very topic on my podcast earlier this year and he commented:
"Consumers deserve perfect information everywhere and that businesses should be in control of the objective facts that appear on those services everywhere, because they have the greatest motivation to ensure that they are true."
There are a number of web-based services such as Yext that make it simple, inexpensive and easy for local businesses to get this information right and ensure it is formatted in a way that is optimized for voice search.
Beyond basic business information, there are an endless number of more sophisticated ways that brands can use voice search to engage with their audiences, from building audio skills (check out the Alexa skill I built for the Inbound Success Podcast) to creating quizzes and games, and launching voice-activated apps.
At this point, none of the major voice search devices offer advertising. Until they do, the brands that get the most creative stand to benefit tremendously from the growth of voice search.
5. Communities
In a world where consumers are increasingly saturated with marketing and advertising messages, breaking through the clutter is a major challenge.
At the same time, consumer trust in online advertising is at an all-time low.
Despite the technological advances driving digital marketing and paid media, consumers ultimately crave connection and meaning in the interactions they have with brands.
Community is one way to deliver this and in 2019, it will be the brands with the strongest communities that thrive.
Building communities around a brand has multiple benefits.
It drives stronger feelings of loyalty amongst buyers and builds an emotional connection with the brand. A great example of a brand that does this well is Jeep. Jeep owners greet each other with the "Jeep wave" as they drive by each other signifying their membership in the Jeep community.

Communities also keep customers connected with brands post-purchase, increasing the likelihood of repeat business and word of mouth referrals. Starbucks has done just this with the "Leaf Rakers Society," its private Facebook group for people who love all things fall (and not coincidentally, are also frequent buyers of the company's Pumpkin Spice Lattes).
There are a variety of ways that brands can build communities.
At IMPACT, we created IMPACT Elite, a private Facebook group that is now 4,000+ members strong. We began by inviting our most ardent fans, followers, employees, partners and customers, and the group has grown organically by word of mouth and through group members inviting their friends and coworkers.
This year, we hired a Director of Audience Engagement and Community to take our community to the next level. Not only does Stephanie moderate the group - she also sends out a weekly email update, hosts live online community hangouts and AMAs with marketing thought leaders, and organizes an in-person meetups at our annual conference.
In the year ahead, I expect to see more brands investing in creating and nurturing communities.
6. Influencer marketing
With GDPR rules and ad blockers making it increasingly difficult for brands to get in front of audiences that have not opted in to their communications, many brands are looking for other channels to expand their reach and in 2019, this will fuel heightened interest in influencer marketing.
Once the strategy of choice for big brands with hefty budgets (think Tiger Woods endorsing Nike), influencer marketing is more accessible than ever for businesses of all sizes.
Influencer marketing is powerful for a few reasons:
It engenders trust: Trust is the most valuable currency for any business, but because most consumers are skeptical of branded content and marketing messages, it can be difficult to build trust, particularly amongst cold audiences. Influencer marketing allows brands to piggyback off of the existing relationship that the influencer has with their audience and effectively transfer that trust, through the influencer, to the brand.

It is highly targeted: At the local level, micro-influencers can help get brand messages in front of niche audiences at a relatively low cost. For big brands, there is an unending supply of celebrity influencers whose followers correlate to specific target demographics.

It delivers fast results: Whereas traditional content marketing or paid media approaches can take time to deliver ROI, influencer marketing can have an immediate impact, even for relatively unknown brands.
In 2019, the brands that are most successful with influencer marketing will approach it as a long term partnership rather than a series of one-off promotions.
This kind of investment makes it possible to create authentic stories that unfold over time, and will ultimately deliver the greatest ROI to brands.
7. Digital Privacy
I know, I know… digital privacy has been a hot topic for quite some time.
In 2018, the passage of Europe's GDPR regulations prompted marketers to ensure they had rigorous protocols for recording whether and how their audience opted in to receive communications from them, along with new processes for allowing a contact to request that they be removed from a brand's digital records.
It also signaled the beginning of the end for purchased email lists (although I'm sure there are plenty of shady marketers who are still engaging in this practice).
In addition, a number of high profile data breaches (I'm looking at you Facebook, Marriott, and MyFitnessPal) caused consumers everywhere to take a new look at their mobile app settings and change their web passwords.
So what's new with digital privacy in 2019?
Well for one thing, Facebook's ongoing issues with data privacy scandals and the impact they are having on elections seem to reaching a tipping point. In 2019, I expect to see Facebook - along with other ubiquitous tech giants such as Google and Apple - come under greater regulatory scrutiny, and I wouldn't be surprised if the United States follows on Europe's heels with the passage of a GDPR-like law.
In the meantime, change is already afoot with businesses such as Basecamp declaring they are becoming #FacebookFree.
(click here to check out the full #FacebookFree Twitter stream)
Regardless of how this story continues to unfold, there is little doubt that data privacy will continue to be a major focus amongst both businesses and their customers in 2019, and brands that fail to take customer privacy seriously will suffer.
Bottom Line: Digital Marketing Is Changing FAST
The trouble with making predictions for 2019 is that things change so quickly in the world of digital marketing that by Q2, there will probably be a whole new set of hot trends.
Does this mean you should just wait it out until these trends pass? No.
My advice is to pick a few things that you can do now and focus on those.
Here at IMPACT, we're already tackling featured snippets by having our marketing team "divide and conquer" a list of priority blog posts that we want to optimize for snippets.
We're also doubling down on our community by launching a brand ambassador program for our most engaged clients, partners, employees and community members.
Whichever trend you choose to focus on, remember this: At the end of the day, the most important thing is that you get the fundamentals right.
Be honest. Be authentic. Be transparent. Be helpful.
Those are four trends that will never go out of style.
Free Assessment:
How does your inbound marketing measure up?
Take this free, 5-minute assessment and learn what you can start doing today to boost traffic, leads, and sales.
Get Started
Free Assessment:
How does your inbound marketing measure up?
Take this free, 5-minute assessment and learn what you can start doing today to boost traffic, leads, and sales.
Published on December 24, 2018