Back in July, Wordpress users were first introduced to a new Google plugin called Web Stories. The plugin made its debut in a beta version via GitHub, allowing users to publish and share visual and engaging content fitted perfectly for mobile devices and their users.
Free Assessment: Website Performance Assessment
A few months later in September, Google announced that the plugin was officially out of beta and ready for installation and use. With the plugin readily accessible, Wordpress users can enhance their storytelling initiatives with mobile-ready, full-screen content that is fast-loading, visually engaging, and doesn't disrupt mobile user flow.
Wait, what the heck are Google Web Stories?
What was once known as Google AMP, Google Web Stories is a free open-source system that converts content into bite-size, easily-to-digest formats for mobile devices.

If you're wondering what this looks like, think Instagram, Facebook, and most recently LinkedIn. Stories were originally made famous by Instagram and were later adopted by other social media platforms.
🔎 Related: LinkedIn rolls out stories feature to all users
Google Web Stories essentially provides a similar format to those social stories features — mix of images, video, text, animations to create a more immersive storytelling experience without requiring too much effort from the end user.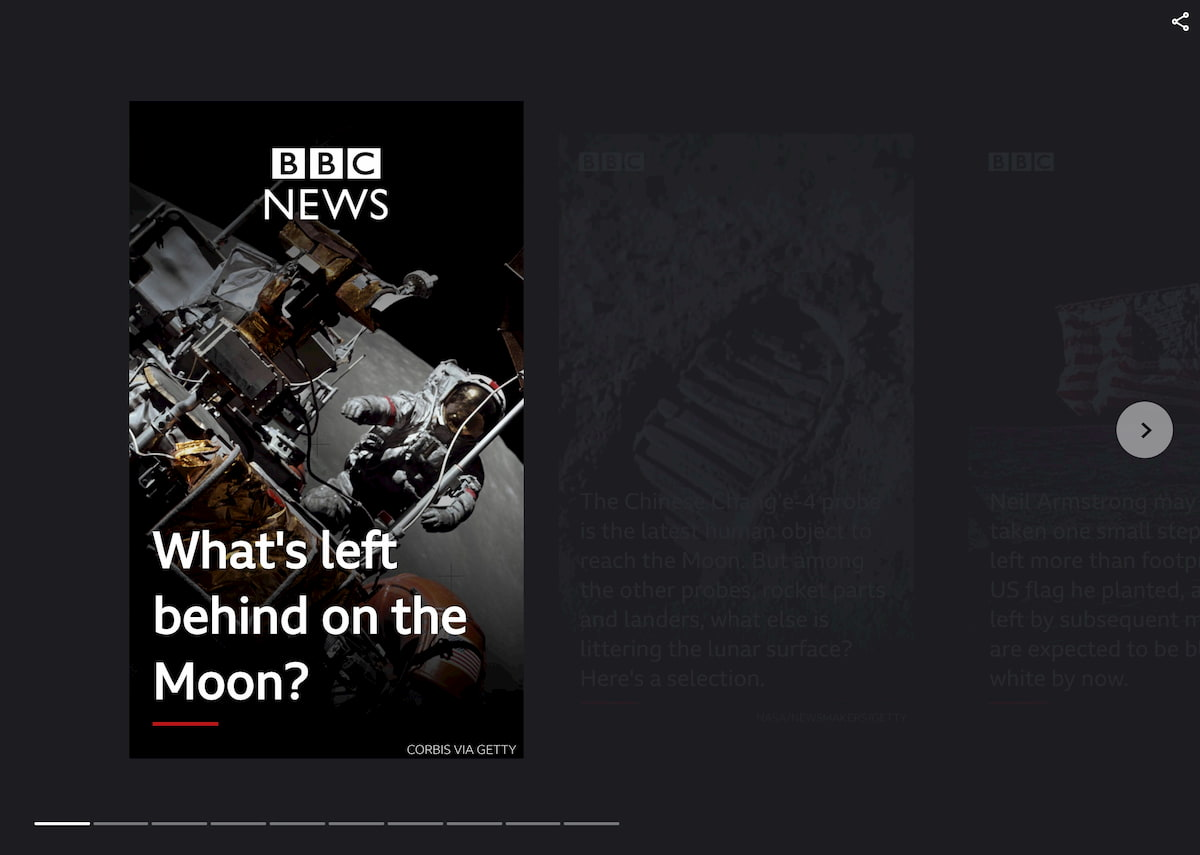 The idea behind AMP and Google Web Stories is that most quality web content is too dense for mobile users and devices, thus due to screen size and mobile user habits, quality content wasn't being interacted with nor appreciated for its true value.

When shown on mobile devices like smartphones or tablets, content can become distorted or the length of it may require quite a bit of maneuvering on the user's part to engage with, thus slowing or completely ruining a web visitor's experience.
🔎 Related: Which is better for business websites, HubSpot or WordPress?
And not to mention, as mobile browsing is becoming increasingly more common, mobile users are becoming more quick on the draw and tend to skim through content more quickly, so the need to make content bite-size and easily to skim and digest is key to keeping users engaged.

Web Stories can display anywhere from four to 30 pages of content, but the bite-size bit comes into play with each page containing up to only 10 words with links directing users out to the longer form. The shorter format provides mobile users with a faster, full-screen experience without losing quality storytelling content like animations, visuals, and imagery.
How does it work for WordPress?
Before the Web Stories plugin was released, Wordpress users had to create stories through the AMP app or a third-party. Wordpress users now have access to a robust, user-friendly plugin that allows them to easily create and publish stories. Some key features of the plugin include:
The Page Creator: A WYSIWYG editing tool
The page creator is where the magic happens. Users create their stories, whether it be a single page or more — depending on what the content's narrative calls for. Users can add all of the design elements here, including images, videos, text, and even shapes.
From the page creator, users can also publish their stories.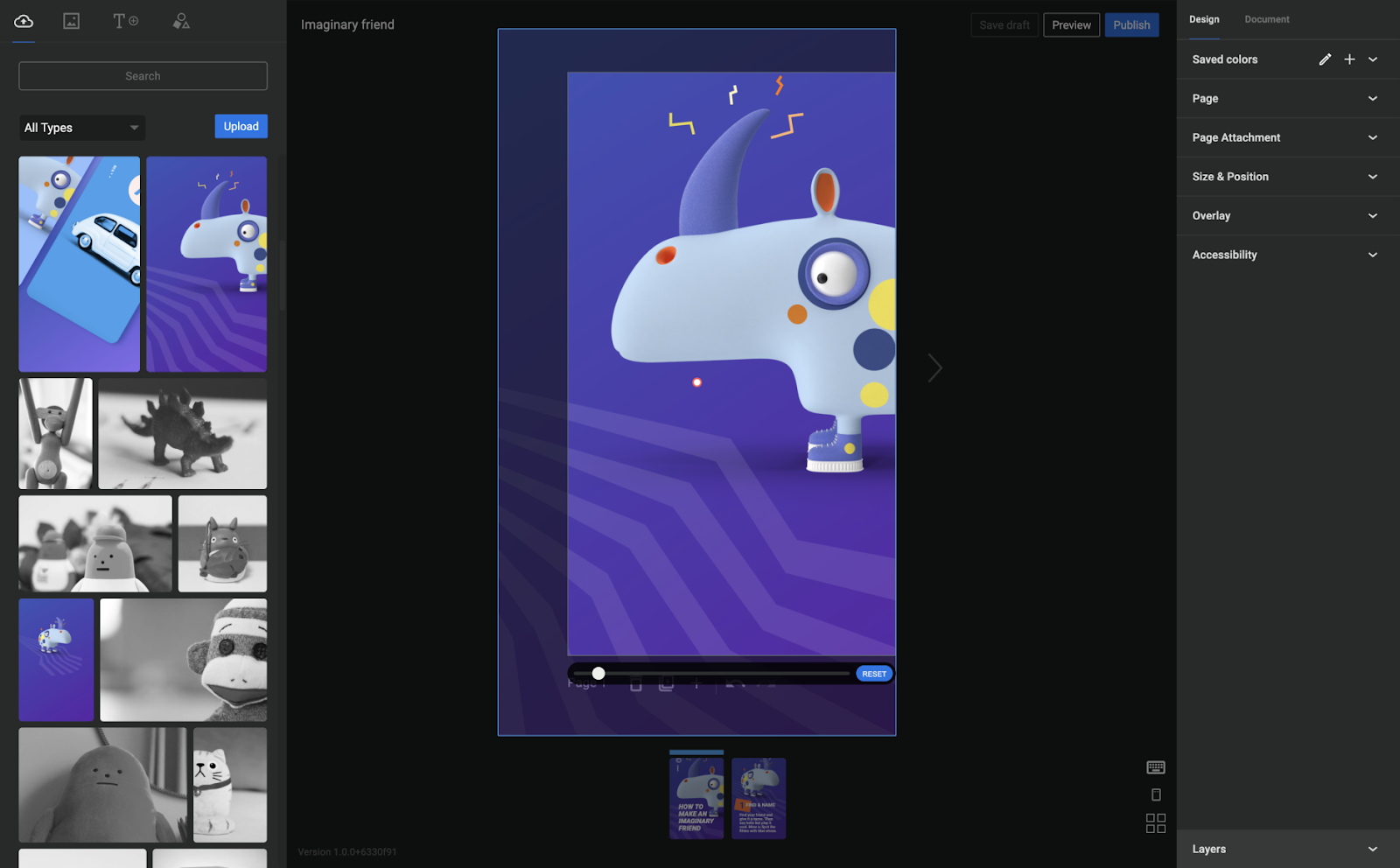 Template Library: For users who need a starting point:
Similar to other online design platforms, like Canva, the Web Stories plugin provides users with a library of pre made, stylish, and functional templates to choose from. This is a great feature for those who don't have access to a design team or who may need something quick and easily to edit.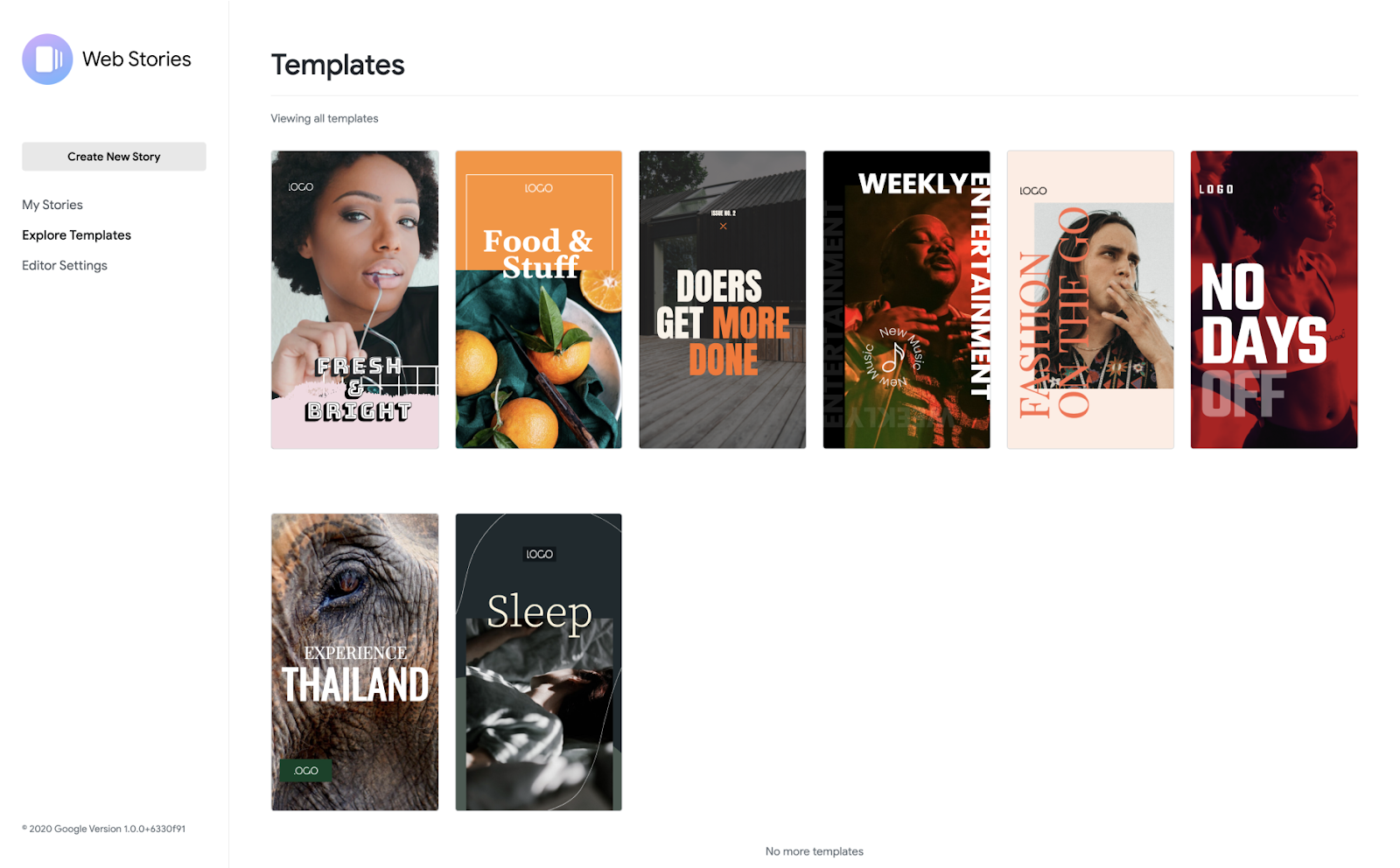 Other features include:
Integration to the WP media library so users can access their own media
Ability to set branding and styling presets
Dashboard for story insights and analytics
For a more detailed view on how to create a story, step by step, check out this post by Elegant Themes.
Get the most out of Google Web Stories
After the official release in September, Web Stories has released some new guidelines and restrictions to help users get the most out of the plugin while providing great content for their users.

Google recommends that you keep creating stories, but your stories should not include the following:
Copyrighted content
Text-heavy Web Stories
Low-quality assets
Incomplete content where users must click to finish the content
All-in-all, Google Web Stories appears to be a great tool for content creators and marketers hosting their sites on Wordpress. They no longer have to use a third-party app or provider to create engaging content that more and more users crave. Thanks to the Google Web Stories plugin, they can easily create, publish and share such visual narratives directly from WordPress's backend.