Hubcast 184: HubSpot User Slack, Lead Flows, & Tickets Tokens
Carina Duffy also recommends this free guide, The Inbound Marketer's Guide to Maximizing HubSpot ROI.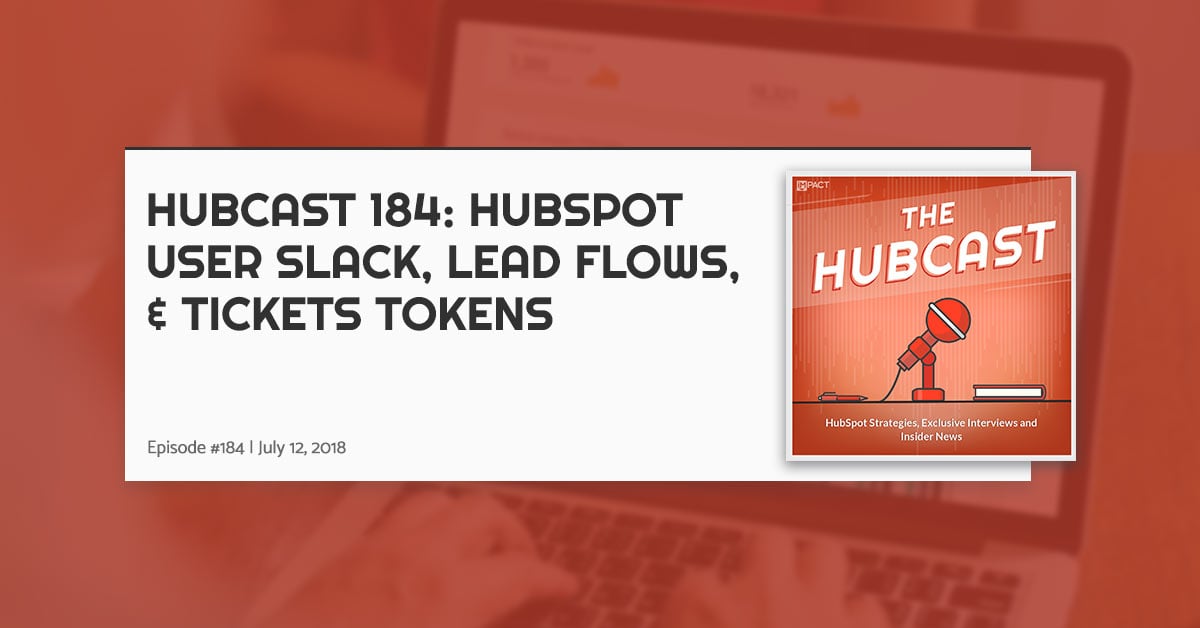 This episode of the Hubcast is brought to you by DreamDesigner.
We've started a HubSpot User Slack group with our friends at DigitalMarketer! We wanted to create a place for HubSpotters to ask questions, stay up to date, and build community together.
There are channels for each Hub (marketing, sales, and service), plus additional channels for things like troubleshooting, HubSpot updates, hacks and more.
If you'd like to join, send an email to Carina (cduffy[AT]impactplus.com) to get your invitation!
Free Guide: The Inbound Marketer's Guide to Maximizing HubSpot ROI
Property of the Week: Company Property Series
Associated Contacts and Associated Deals
"Associated Contacts: The number of contacts associated with the company (automatically populates)
Associated Deals: The number of deals in the HubSpot CRM associated with the company (automatically populates)"
What's on Marcus' Mind
Should brands mix business and politics? We get into this episode!
HubSpot Wishlist: Lead Flows redirect
"Add feature to have the Lead Flow popups redirect to desired landing pages." (rather than having to have a form within the lead flow) - Shay from HubSpot Product Team
Shay just posted that this feature is now in beta and should be coming to all accounts in the coming weeks! Hallelujah!
This Episode's Sponsor: DreamDesigner
Something fun about DreamDesigner - drag and drop HubSpot webpage builder.
My interview with Nathan aired on episode 182 - check out the shownotes. These guys are awesome, and truly understand the pains and needs of their customers.
HubSpot Updates
[Now Live] Tickets Personalization Tokens in Templates and Snippets
"Now live is the ability to use ticket personalization tokens in email templates and snippets."
HubSpot is slowly rolling out all of the functionalities we're used to seeing with Contact, Company and Deal properties in the new Tickets object.
If you're using the Service Hub, this feature is going to take your Service templates and snippets to the next level!
[HubSpot Connect] - GetSiteControl Integration
"GetSiteControl is a product that enables you to create custom contact forms, online surveys and opt-in forms connected directly to your HubSpot CRM."
What is GetSiteControl? Think Lead Flows on crack. They provide pop-up and slide-out widgets for forms, feedback, social sharing and more, with additional customization options for when you show your pop-up and who you show it to.
[HubSpot Connect] - Retreaver Integration
"Retreaver provides inbound call tracking, routing, and analytics capabilities for your HubSpot CRM."
Until Next Time
If you're listening on iTunes - head on over and leave us a review! We love hearing your feedback, so feel free to leave some in the comments, or shoot me an email at cduffy[AT]impactplus.com!
Until next time. This is Carina Duffy & Marcus Sheridan saying to you, go out into the world and do some happy HubSpotting!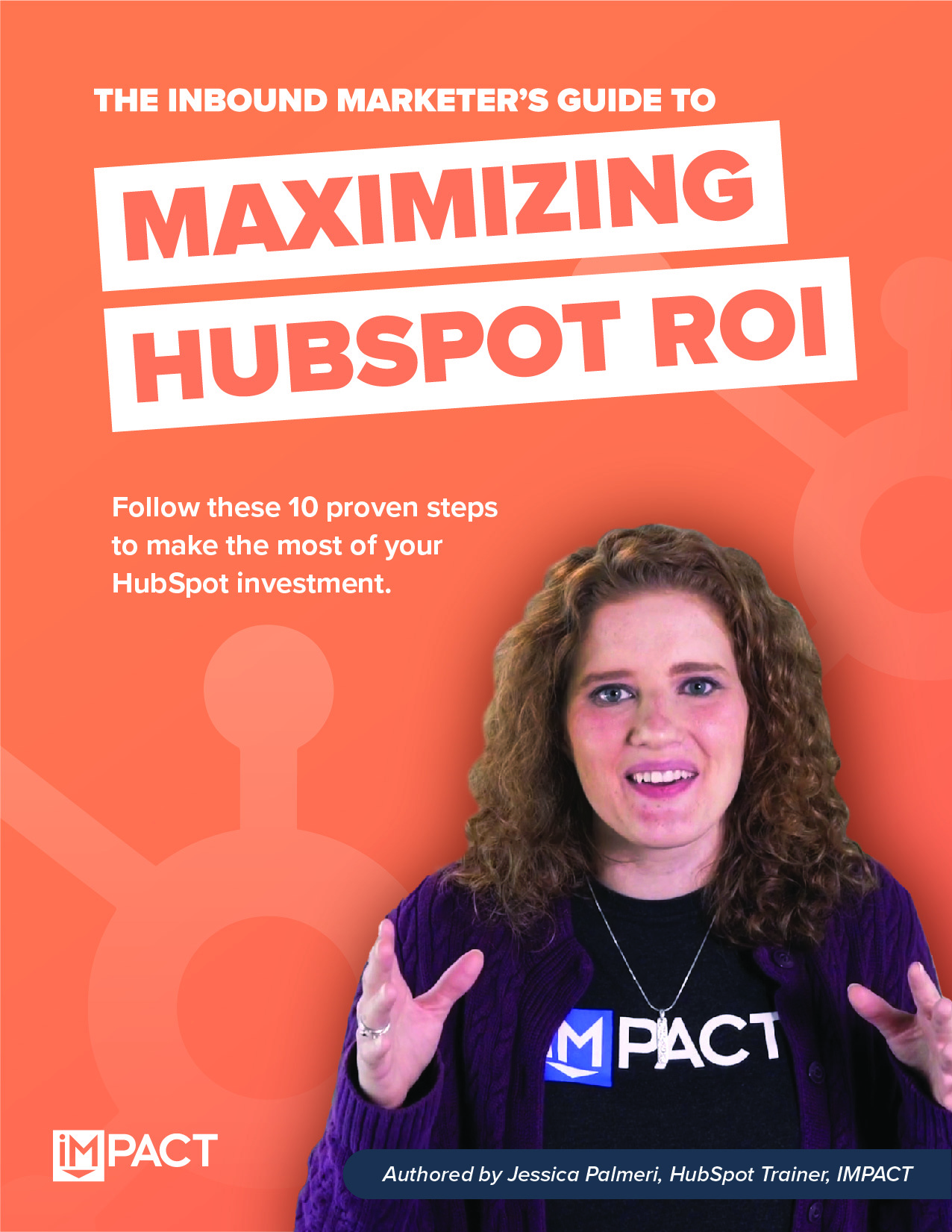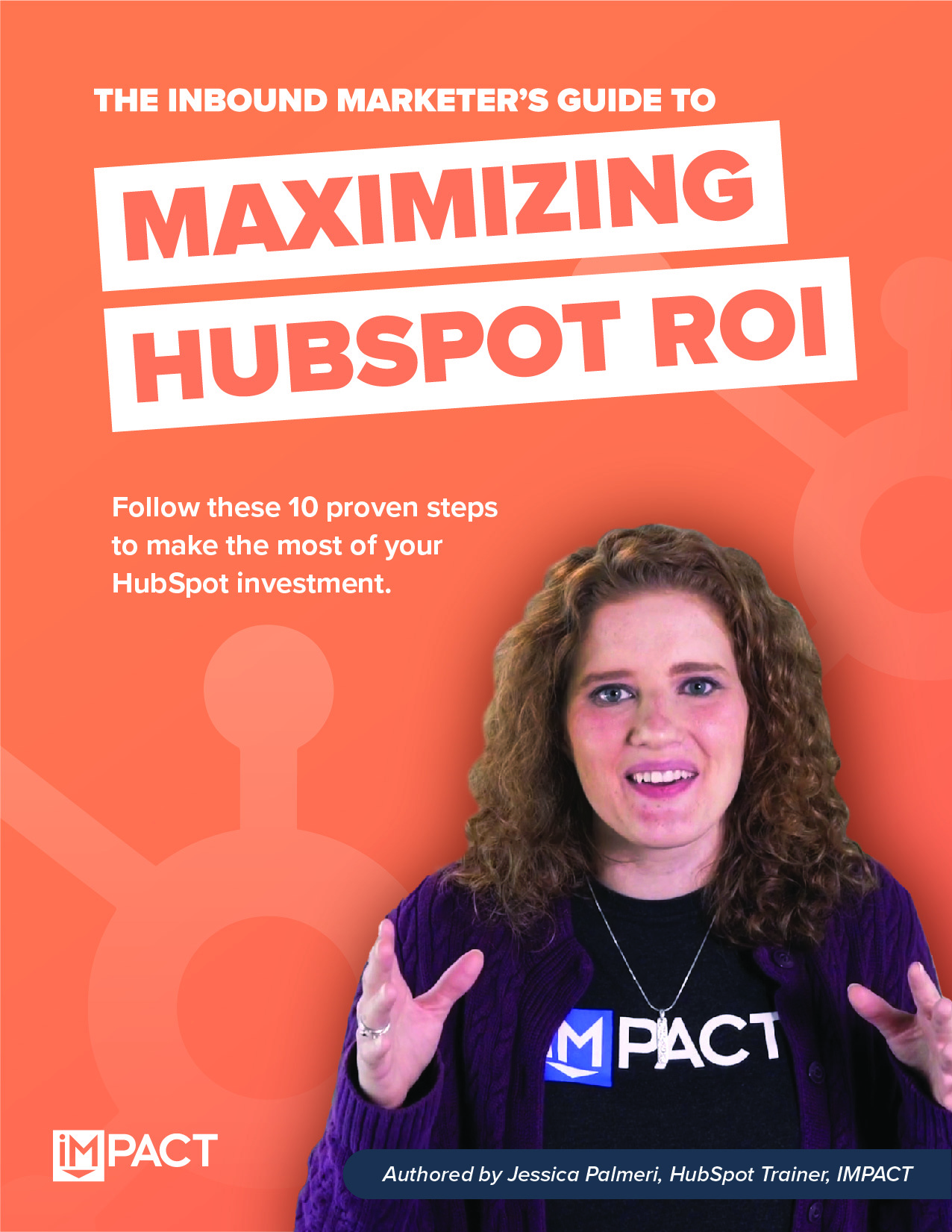 Free Guide:
The Inbound Marketer's Guide to Maximizing HubSpot ROI
Follow these 10 proven step to make the most out of your HubSpot investment.
In this free guide, you'll learn:
What HubSpot is and isn't
How to use HubSpot to track inbound success
How to make sure you truly are getting the most out of HubSpot
Published on July 12, 2018