14 ways to impress on your next video conferencing call [Infographic]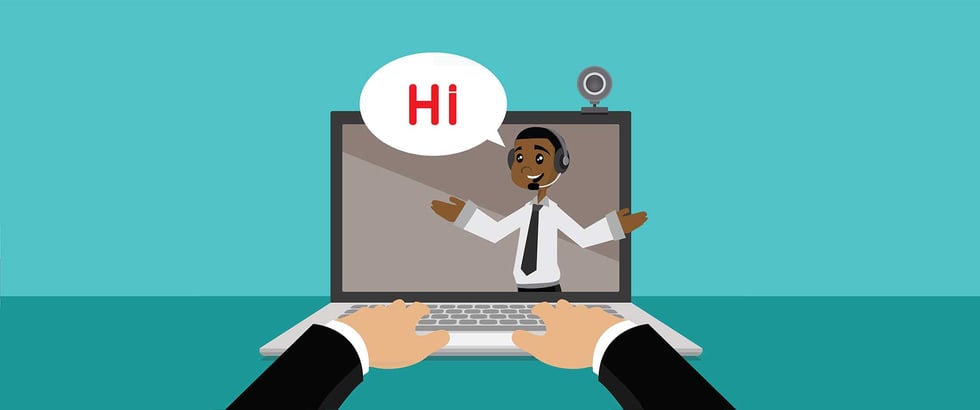 March 15th, 2020 min read
Working for a video conferencing company for nearly five years, I have had my fair share of video meetings.
I like to consider myself somewhat of an expert on the subject of conducting video calls, but I wasn't always a video pro.
Typically when I talk to customers their biggest challenge using video conferencing tools is getting over the initial discomfort.
It's possible you are a technology genius or flawless public speaker but may still be unsure of how to look your best on a video conference.
That's where I come in.
I have learned from my experience that there are some do's and don'ts for successful video meetings.
Video conferencing can be a very powerful tool.
It helps build stronger and faster relationships, allows for more effective communication and collaboration, and most importantly, allows you to use your time wisely so you can get more done each workday.
In addition to the benefits for individual employees, video conferencing can cut travel budgets and reduce a company's carbon footprint, yet, many people are still intimidated by using video for their meetings.
Now, if you're hesitant about joining your first video call or worried about looking your best for your first video meeting, this infographic provides 14 tips to make sure you look professional on your next video meeting. Don't worry, they are easy! (Note: You can get your free download of these tips at Easymeeting!)
Here are some of the most useful tips:
Check your environment:
Optimal lighting and minimal background noise make you look and sound professional.
Dress to impress:
Treat meeting on video as you would an in-person meeting. If you would wear a suit, go ahead put on your suit jacket.

Don't forget to put on a smile. :)
Get people involved:
Be sure that everyone is comfortable and participating while in your meeting, just like you would if you were around a table.
Best Practices:
Don't multi-task during your meeting.

Join a couple minutes early to check your equipment and network connection.
Consider these tips before your next video meeting and download the full infographic below:
Build up your leaders. Scale up your business.
Join us on May 25th for Scaling for the Future 2021 and learn how to scale up your company in a constantly changing business landscape. You'll walk away armed and ready to align your teams around company-wide goals, master strategies to successfully execute your vision, and lead a more profitable business.
Hear from the most successful business leaders in the world, including entrepreneur and international keynote speaker Marcus Sheridan, business coach Andy Bailey, CEO Daniel Marcos and more!
Keep Scrolling to Continue Reading
Online, Everywhere | May 25
Presented by:

A ONE-DAY VIRTUAL FORUM ON BUILDING UP YOUR LEADERS AND GROWING YOUR BUSINESS
In a constantly changing business landscape, scaling up is more challenging than ever. Join 1,000+ business leaders and learn how to achieve company-wide alignment, master strategies to execute your vision, and lead a more profitable business. In just one day, get the skills you need to start scaling up now and into the future.
Register soon! Event starts in: