Take note of these 2020 online community trends for your strategy [Infographic]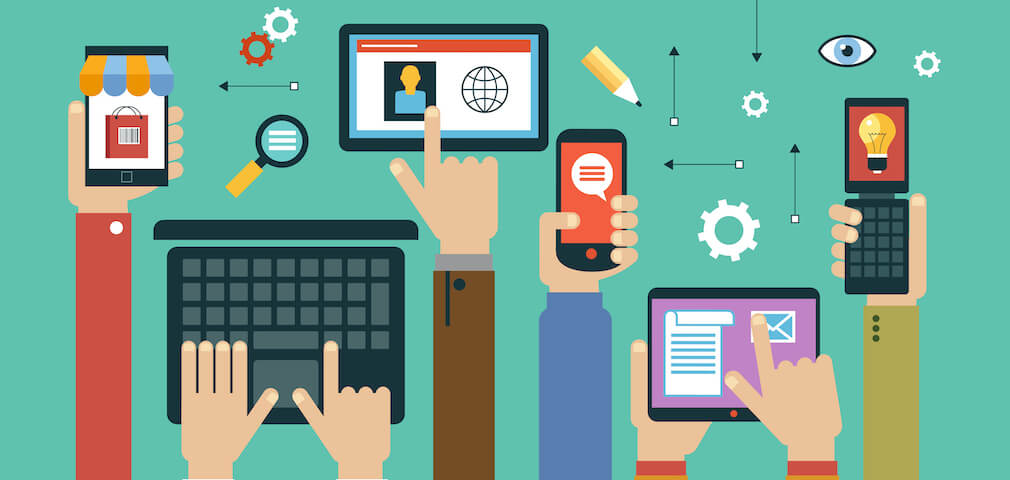 User engagement with online communities has been growing steadily over the past few years, increasing from 72% in 2017 to 76% in 2019 according to Grazitti Interactive.
It will be no surprise, with most of the country adjusting to remote work life, that this number will likely continue to escalate in 2020.
Join the IMPACT coaches for a deep dive on a new topic every month in our free virtual event series.
Lunch, coffee, and water cooler chats with your co-workers seem like a distant memory for those of us used to venturing into an office, and being able to chat in an online community may just be the connection people are looking for.
Many organizations have already recognized these benefits from online communities.
They use Facebook Groups among other community tools to allow their customers, peers, and employees to share, collaborate, learn and ask like-minded people questions and get real answers.
It is important for organizations who are looking to grow an online community to analyze the trends of the past and get familiar with the direction they are heading.
The below infographic by Grazitti Interactive illustrates the direction online community trends are moving in 2020 and beyond.
Let's review community trends from 2019
Blending online and in-person engagement: The majority of communities in 2019 blended some kind of online (like Facebook groups, online forums, and webinars) and in-person engagement (like workshops or meet and greets) to allow customers to share and gain knowledge and interact with peers in different ways.

The main purpose being to strengthen customer loyalty and retention by allowing customers to make connections and gain knowledge at the same time whether face to face or virtually.


Difficulty measuring value: Some of the struggles with online communities in 2019 were the ability to measure value in a quantitative way and the ability to scale engagement appropriately. A large part of this has been due to the lack of automation and data tracking integrations.

Fortunately, organizations have found some success measuring value by tracking MAUs (Monthly Active Users) taking into account daily activity, shared content, answered questions, and new user-generated content.


Increased investment: Overall, organizations recognized value in online communities in 2019 and were increasing investment in them.

Additionally, as these communities matured, so did the organizations that lead them, strengthening their moderation skills and offerings. Many organizations began trying new things in their communities, making them trailblazers in this new and upcoming arena.


Staying power: 42% of communities are more than five years old which shows that there is a long-term benefit to them and that the organizations that are running these communities are committed.
Now let's look at 2020
As we saw in the section above, one of the struggles from 2019 was automation and data tracking. Given this trend, CRM integration is something that will be important for communities to focus on in 2020.
This has been widely ignored in past years but will be crucial to provide data and associate value with the online community work input.
Investment in virtual events for online communities will also be an important trend for 2020, even more so since the birth of the COVID-19pandemic.
Virtual events allow an organization the ability to drive leads and revenue, while building loyalty and lifetime value, all from your own home.
Some examples of virtual events are webinars, virtual conferences, and Q&A sessions.
Check out this article for more on what a virtual events team looks like and how you can get your own started.
Lastly, an outside-of-the box engagement strategy will be essential to continue to grow your online or in-person community in 2020.
The internet is full of so many opportunities for users that getting your own platform attention can be a challenging task. Businesses will continue to come up with unique experiences for users to stand out from the crowd.
Looking into the future
The year 2020 is going to be a vital year for online communities. The opportunity to build has never been greater.
Giving customers a place to go online to chat, learn, and feel like part of something bigger than themselves is exactly what people need right now.
As we progress, it is crucial that organizations keep customer experience top of mind. In order to sustain and improve you need to keep your customers happy and interested. Online communities are going to be an integral part of this.
If you are interested in building an online community this article can help and feel free to check out our own online communities IMPACT Plus and IMPACT Elite.

Join the IMPACT coaches for a deep dive on a new topic every month in our free virtual event series.
Register Here
Join the IMPACT coaches for a deep dive on a new topic every month in our free virtual event series.
Published on July 25, 2020