The Most Frustrating Problems With Inbound Marketing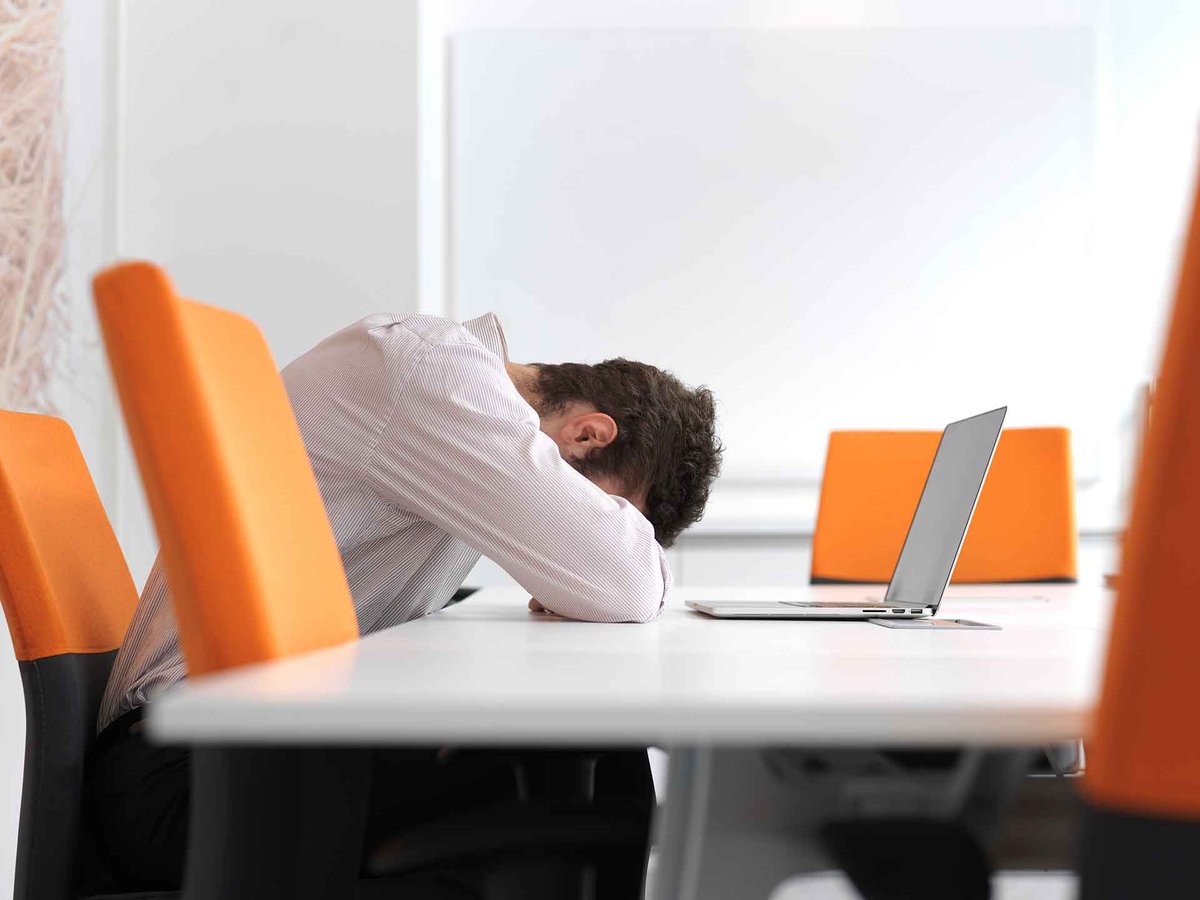 Keeping your business moving forward year after year is a challenge. Brainstorming new ideas and strategies to drive more revenue and gain new customers is no small feat.
If you're reading this, you're likely considering inbound marketing to take your company to the next level. Everything about it sounds great; lower CAC, higher ROI, but there's got to be catch, right?
Well, unfortunately, there is.
At the surface, it appears every business who has a website and a digital social media presence should be successful at inbound marketing. After all, it's not rocket science.
You blog,"do" social media, create a few landing pages, and call-to-action (CTA) buttons. This should be simple, right? Wrong.
Inbound marketing works, but it's not fool-proof. Like any strategy, it has strengths and weaknesses and it's important to be aware of them before adopting the methodology.
Let's break down some of the most frustrating problems with inbound marketing (and of course, how to overcome them):
Inbound Marketing Problem #1:

It's Only As Effective As Your Website
Whether you generate referrals from trade shows or current customers, your website needs to be your online business card.
It's the first place people go for their due diligence on who you are, what services and/or products you offer, and whether your company can provide the solutions to the problems they seek to solve.
Does your website message match up to the conversation you had with them or that keynote speech you just did?
Does your website provide enough information to help your target audience make a decision?
Are you making an emotional connection?
Do you truly understand your prospects' pains?
The answer to all of these questions should be yes. If your website just talks about how great your company is, you're making one of the biggest mistakes with inbound marketing: Not understanding your buyer persona's pains and challenges.
70% of a buyer's journey is complete before ever getting on the phone with a sales representative. If your website isn't delivering 70% of that research at different stages of your prospects' buying journey, inbound marketing is unlikely to work for you.
Your website also needs to be set up to gather leads. It needs to equipped with forms, landing pages, calls-to-action, and a blog, at a minimum.
Inbound Marketing Problem #2: You Can't Just Jump Right In
Many business owners love the idea of inbound and content marketing. They hear about it, create a list of blog topics, enlist the help of internal team members to write some content, and start publishing the articles.
They share those blog articles on social media and wait for the traffic to start pouring in, but after a few months, their blogging efforts aren't pulling in the numbers that were anticipated.
So, what's the problem? -- That's not really inbound marketing.
Inbound marketing can't be gone into haphazardly on a whim. It needs to be thought out and requires more than just writing content.
I mean, a blog is just a bunch of words without developing a strong strategy first.
You need to create a proper plan of action with your business goals in mind. Here's what you need to include in an inbound marketing strategy:
Identify the buyer personas and their pains and challenges for the focus of your content.
Perform a detailed keyword analysis around those pains and challenges.
Identify offers that meet those challenges head-on in the form of infographics, eBooks, whitepapers, and/or webinars.
Create blog topics to promote the download of those offers that include keyword phrases from your keyword analysis.
Write engaging blog copy that includes at least 1,500 to 2,000 words per topic. Long-form content tends to perform better in search engines.
Design awesome blog call-to-action buttons directing people to the landing pages where people can download your offers.
Chose the best images that help tell the story and compliment the blog title and blog intro perfectly. The less stocky the photo, the better (remember, these images are often shared in social media as well - we are visual people, make sure your images aren't boring.)
Align your social media publishing around your blogs and schedule multiple posts to help promote your blogs at least two weeks after publishing.
Do your best to build relationships with social influencers so they are likely to share your content.
Get your entire team involved in sharing the blog content with their social networks.
Last, but not least, be consistent with your blogging schedule.
When you think through creating a solid strategy before beginning your inbound marketing program, you will be more successful than publishing a blog here and there.
Time and time again, when we do a website audit, we see inconsistent blog publishing dates, poor image selections and improper blog titles.
This takes a lot of time and effort, but with the right team working on creating a kick-ass content strategy, your inbound marketing program will explode.
Inbound Marketing Problem #3: Results Don't Happen Overnight
As much as we'd like it, the results from inbound marketing are not fast.
Many businesses want and expect instant results, a.k.a. high conversion rates, exponential traffic, etc. right off the bat -- but this just isn't realistic.
In the world of inbound marketing, your content is competing with thousands of other great pieces from brands bigger and smaller.
From these existing competition to the time it takes to get indexed in Google, when you launch an inbound marketing campaign, you need to keep in mind, it will likely take some time for it to ramp up.
This is primarily because a lot of tactics need to be working together at the same time to produce the results you expect.
When entering inbound marketing, you need to take this into account and set realistic expectations.
You can start by backing up and evaluate a goal.
For example, let's say you need to generate 30 sales qualified leads per month from your website that currently is receiving 1,000 visits per month.
First step:

Identify conversion opportunities have you created in your inbound marketing program by conducting a content audit.

Landing Page, Emails, PPC, Forms, Social Media PPC

How are these conversion opportunities dispersed throughout a buying journey - Awareness, Consideration, or Decision stages?

If you're converting 5% of your website visitors into leads, how many of those leads are actually sales qualified leads? For instance, 1,000 website visits converting at 5% will give you 50 leads.

Let's just say these 50 leads are broken up into stages:

Awareness (75%) = 37 Top-of-the-funnel leads

Consideration (20%) = 10 Middle-of-the-funnel leads

Decision (5%) = 2 Bottom-of-the-funnel leads
If you're generating leads, maybe they aren't sales qualified leads.
In this case, your inbound marketing program needs to have a strategy in place to pull website visitors down through the marketing funnel from awareness to decision.
Which means, if you need 30 qualified leads, you need to increase your website traffic and you need to get a better handle on how to pull visitors down through the marketing funnel quickly.
How can you do this?
Develop site pages with the buying journey in mind. Your homepage is often the most visited page on your site. This is where people are learning more about you and your products/services. Does your home page tell a story? Is there a clear path for your visitor to take through their journey? Do you have educational information for them to download on your home page?

Do you have the right CTA buttons and offers on the right pages that make sense to your visitor? For instance, do you have compelling case studies available to download on your "Our Clients or Our Work" page? Do you have "Free Trials or Request Demos" on your product pages?

Set up workflows or email sequences to take people to the next step in their buying journey after they've downloaded an awareness offer.
Looking at this example, clearly inbound marketing is an intricate process. It takes time to get it right, but once you do, the results (i.e. high-ranking, quality content, a user-friendly website) are far longer lasting than those of outbound alternatives.
Inbound Marketing Problem # 4: It's Time-Consuming
An effective inbound marketing program can be extremely time-consuming.
As you saw above, there are a lot of moving parts that all need to work together seemlessly in order to achieve the best results, so you need to identify who will be responsible for managing and implementing a very robust and strategic inbound marketing plan before diving into it.
Fortunately, when you invest the time and implement inbound correctly, you're going to see unmatched growth.
Your leads will increase, but not overnight.
On average, you can expect leads to increase 2x after six months of implementation and 6x after a year. If you really remain consistent, organized, and strategic, an increase in leads of up to 24x should be expected.
On average, a blog alone can take four-six hours from concept to publishing.
Building out a quarterly content marketing strategy usually takes up to 10 hours, and implementing every single moving part of an inbound marketing program is a full-time job.
If you want the results, you have to take inbound seriously and be prepared to put in the work. You need a team dedicated to your inbound marketing plan and if you don't have the man power, it's time to seek help.
Key Takeaways
It's an integral to take these four problems into account before venturing into inbound marketing, but as an inbound marketing agency, we're also here to help you overcome them, and thrive.
We know that having an entire team of inbound marketing professionals (graphic designers, writers, web developers, strategist, marketing consultants and social media pros) is often more efficient and cost-effective than hiring a team in-house and have the expertise to help you navigate even the most frustrating of shortcomings. Talk to us!
Free Assessment:
How does your sales & marketing measure up?
Take this free, 5-minute assessment and learn what you can start doing today to boost traffic, leads, and sales.