7 Reasons Why You Should Still Consider a Career in Sales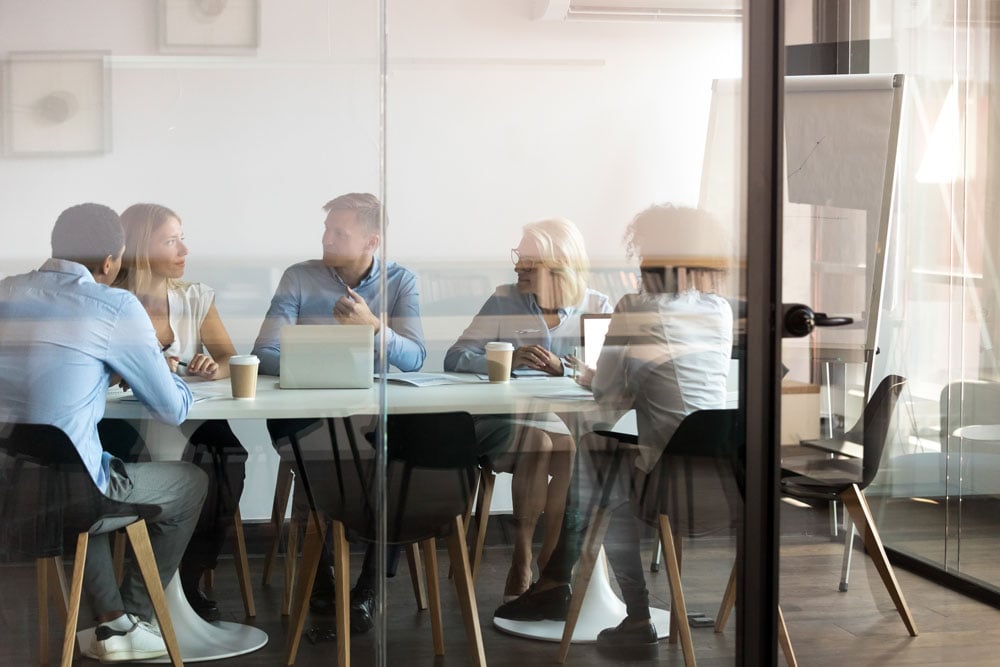 Regardless of your age or stage of life, being a sales professional is an excellent career path.
But it gets a bad rap.
It may not ring true today, but years ago, popular culture presented salespeople in an unflattering light.
The visual was a shady used car salesman who pushed people into buying something they didn't need, didn't want, or couldn't afford.
Maybe this is the image you conjure in your head: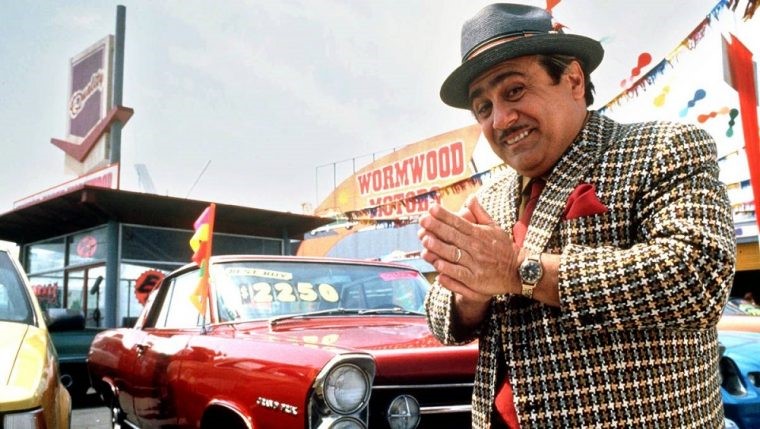 *Danny DeVito in Matilda.
However, salespeople in today's world deserve to be viewed differently because sales has changed, and the role of the salesperson has changed.
How Sales (& Salespeople) Have Changed
Salespeople today should be viewed as entrepreneurs who are credible, creative, independent, and in tune with the risks and rewards of running a business.
They no longer take purchase orders or push products. They are helpers and trusted advisors — and they have to be.
Let's face it, today's buyers have more power than they ever have.
They can research a product or service digitally through websites, forums, social media, and free trials.
In fact, 94% of B2B buyers report that they conduct some form of online research before purchasing a business product and 95% select a vendor who provided them with ample content to help navigate through each stage of the buying process.
Buyers no longer have to talk to sales reps to take action. That's why instead of order takers sellers needs to be advisors, establishing expertise and positioning their solution in a way that connects the dots between the prospect's business, challenges, and goals.
To quote Jeffrey Gitomer from Little Red Book of Selling:
"The new way of selling requires more work on the part of the salesperson. More research, more preparation, more knowledge, better presentation skills, more value differentiation, and more proof."
They are no longer the shady used car salesmen of the past.
But wait, aren't sales jobs going away?
If you're thinking about Amazon and the likes who are bulldozing brick-and-mortar businesses and shrinking the number of jobs in retail sales, then yes, but I'm talking about sales professionals in the business-to-business (B2B) space.
There's a major distinction between this kind of sales job and a job in retail sales. Selling in the B2B space is ripe for the picking.
So, why pick a career in sales? Consider these seven reasons:
#1. High Income Potential
There are very few careers that offer the income potential that sales careers offer, in fact, many have unlimited potential.
In sales, you reap what you sow; in other words, your income is based on your effort and performance.
You will likely have a goal or quota you have to hit every month, quarter, and year, but when you meet those goals you're rewarded.
Those rewards can come in the form of commission checks, annual bonuses, trips, prizes, and a ton of other incentives.
And while the overall median salary for a role in this field is $54,550, according to the Bureau of Labor Statistics, there are plenty of sales jobs that will earn you double that.
The trick is to know which sales careers lead to salaries in the six-digits.
Glassdoor analyzed its extensive user database and found that wholesale and manufacturing sales gigs as well as those in property sales were the best.
Those who hire sales professionals hire them to increase their revenues. Without sales, a company's growth can plummet and the doors will close.
Businesses know that sales isn't an easy job because it requires a constant "can-do" attitude in the face of rejection; that's why they are willing to do what it takes to get the right people and keep them motivated with competitive compensation.
#2. Job Security
As mentioned above, sales is a fundamental component of every business. So much so that more than 15 million people work in the sales industry within the US alone. That's about 5% of the total population.
There is no other department or business function that has a greater impact on the development of the all-important cash flow than the sales department.
If you're an effective seller with a proven track record for bringing in business and building relationships, you have significant market value.
Despite new technologies, tools, and business models, the skills and competencies of sales professionals will always be crucial for building relationships, closing deals, and finding new opportunities.
If a business is struggling, successful salespeople are usually the last to be cut because cutting sales means cutting the channel that drives revenue.
Not a good strategy for businesses trying to stay afloat.
#3. Flexibility
Many sales positions have the benefit of a flexible schedule.
While the amount of flexibility depends on the job and company, most sales professionals have the freedom to set their daily schedules, as long as they meet activity requirements.
For instance, your company may have a weekly first appointment number that every seller needs to hit.
As long as you hit those numbers and don't abuse your freedom, you can plan your days as you please, allowing you to establish more work-life balance.
On a personal level, this type of accommodation provides you with the opportunity to avoid the morning rush hour commute, run a few quick errands during the day, or be home to pick up your kids from school.
On a professional level, having this flexibility enables you to choose the work environment that makes you most productive, allows you to work at your own pace, and provides the opportunity to schedule your day in a way that works best for you.
When you feel a greater sense of control and ownership over your life and work, you will have better relationships with your boss and coworkers as well as feel more motivated and less stressed out.
#4. Continuous Skill Development
The opportunities to continue to learn, grow, and develop your skills are abundant in sales.
Sales requires constant up-skilling and sharpening of new and old skills alike.
For example, when new techniques, technology, and trends emerge. Your decision making may feel like a tried and true skill, but this is another skill that needs continuous practice and refinement too.
Pipeline management is another skill that may need refining as new processes and techniques develop and buyers change.
You not only need to be able to assess your sales pipeline and forecast your results for the week or month so you know how close, or far, you are from hitting the goal but also be able to get creative and strategize how to fill your pipeline or give you ideas for how to move a prospect to the next step.
Furthermore, depending on your role, you may need to brush up on how to correctly prioritize your opportunities, balance your sales pipeline, or manage your time.
Managers may need to revisit how to reinforce their systems during their regular weekly team meetings and individual one-on-ones as well as how to develop a strong sales culture, forecast more accurately, and strategize sales more effectively.
Even when I speak with some of the most seasoned salespeople, who have great interpersonal and relationship building skills, they still find that training strengthens and fine-tunes those skills even more.
#5. Career Stepping Stone
Let's be honest; a lot of people may not dream of a career in sales, and that's okay.
However, it is a great stepping stone for many other careers.
In fact, CSO Insights research analyst spoke with a variety of business managers, trainers, executives, marketers, technical specialists, and college professors and found they came from backgrounds in sales and are quick to acknowledge the skills acquired in their sales roles.
This may be of particular interest to recent college grads, young professionals, or career changers who have a dream job in mind but, lacking work experience, have not been able to find an entry point.
#6. Mastering In-Demand Skills
In sales you'll develop and master skills you can use to thrive in any area of your professional life; skills that are transferable and applicable to any role you may take on in the future.
Sales is a soft skills kind of a job.
Soft skills are a "combination of people skills, social skills, communication skills, character or personality traits, attitudes, career attributes, social intelligence and emotional intelligence quotients, among others, that enable people to navigate their environment, work well with others, perform well, and achieve their goals."
That's why strengthening these skills is one of the best investments you can make in your career and in yourself. It's also why 57% of senior leaders today say soft skills are more important than hard skills.
To give you an idea of which soft skills are most sought after, here's the top 10 and why they matter:
Creativity - This is your ability to think differently, to find new ways to solve old problems. Companies are most interested in finding people who can think of new, better solutions. In a sales role, there's a constant need to put your creative thinking to work for proposals, email writing, social media outreach, and the list goes on.

Persuasion - This is not your ability to manipulate, but rather, it's your ability to influence and inspire someone else to take action. This is particularly useful in the workplace because you constantly need to communicate your ideas to others in a way that compels them to change or move in your direction. As a salesperson, this is the lifeblood of your sales pitch.

Collaboration - Your ability to work with others is a key skill needed to succeed in both your professional and personal life. Being an effective team player who can help coordinate and organize people while being transparent and respectful is a critical component to a productive workplace. Selling requires collaborating with clients, customers, prospects, and your teammates all the time.

Adaptability - Your flexibility and openness to changing environments and expectations will make you a valuable member of any company. With new processes and technologies popping up all the time, being adaptable is critical to staying relevant and competitive in business — and especially in sales.

Time Management - People with this soft skill have the necessary discipline to tune out distractions, meet deadlines, and get the most out of their workday. This is especially important in sales because you're always juggling different clients, prospects, and internal priorities.

Conflict Management - This is your ability to handle conflicts in a respectful, optimistic way. It means you're able to communicate clearly, empathetically, and patiently. Sales is competitive by nature, which often leads to conflicts over territory or account ownership. This skill will help you rise above these things.

Stress Management - Stress happens when you're faced with a great deal of pressure. While some stress can be helpful to fuel productivity, there's a fine line between stress as motivation and stress as harmful to your health. Fortunately, stress is something you can influence through understanding what triggers it, how to manage it effectively, and by recognizing unhelpful habits and adopting more useful ones. Sales can be stressful, but learning techniques to tame the stress will help you in all areas of your life.

Customer Service - This skill is all about your ability to communicate, both verbally and non-verbally. It's a combination of listening, writing, speaking, decision-making, attitude, time management, empathy, flexibility...and I could keep going. All of these elements are essential in sales because selling is having a conversation. It's about servicing your customers and prospects.

Emotional Intelligence (EQ) - This is the ability of an individual to understand his or her own emotions and the emotions of others. It's quickly becoming one of the most sought-after soft skills in the workplace. Those with strong emotional intelligence are able to understand the "hidden" needs of themselves and others. Selling is still largely a function of interpersonal relations, which means you're constantly developing the ability to recognize motivations, needs, and perceptions.

Storytelling - This is a powerful skill that can help you improve your presentation skills, professional networking, and interviewing abilities, as well as your overall communication skills. Stories stimulate imagination and passion and create a sense of community among listeners and tellers alike. In sales, the introduction of data and technology has introduced a great opportunity. You can now leverage data to create an even more compelling success story so you can win more clients and establish yourself as a thought leader in the business.
#7. Challenges and Rewards
People like to win and to feel as if their work makes a difference.
Knowing that your efforts beat out your competition and helped your customer solve a business issue can be even more rewarding than the income earned.
While the emotional rewards range drastically from sales job to sales job, the thrill of your victories, the income rewards, the flexibility associated with sales, and the fact that you are creating and securing employment for others makes choosing a career in sales a very attractive option worth considering.
Your Path to Success: A Career In Sales
A career in sales is worth exploring if you're looking for a flexible work environment, high earning potential, a way to challenge yourself, and continuously develop your skills and grow your professional capabilities.
Sales has changed. The world of selling now requires a completely different mentality and skill set. It's no longer about persuading people into buying something they don't need, don't want, or can't afford. It's about being a credible and trustworthy source of information for when a buyer is looking for your product or service. It's about being there as a trusted advisor to help guide them through the buying process.
The role of a salesperson isn't what it used to be. When you view the job as an opportunity to help and believe in the solution you're selling, you'll find it fulfilling and rewarding. Ultimately, leading to your personal and professional success.
Ready to start your sales career? Get our top sales tip guide and get going today!
Free Assessment:
How does your sales & marketing measure up?
Take this free, 5-minute assessment and learn what you can start doing today to boost traffic, leads, and sales.