18 Expert Predictions for Every Marketer in 2018 [Infographic]
Ramona Sukhraj also recommends this free guide: The Ultimate Inbound Marketing Strategy Playbook 2022.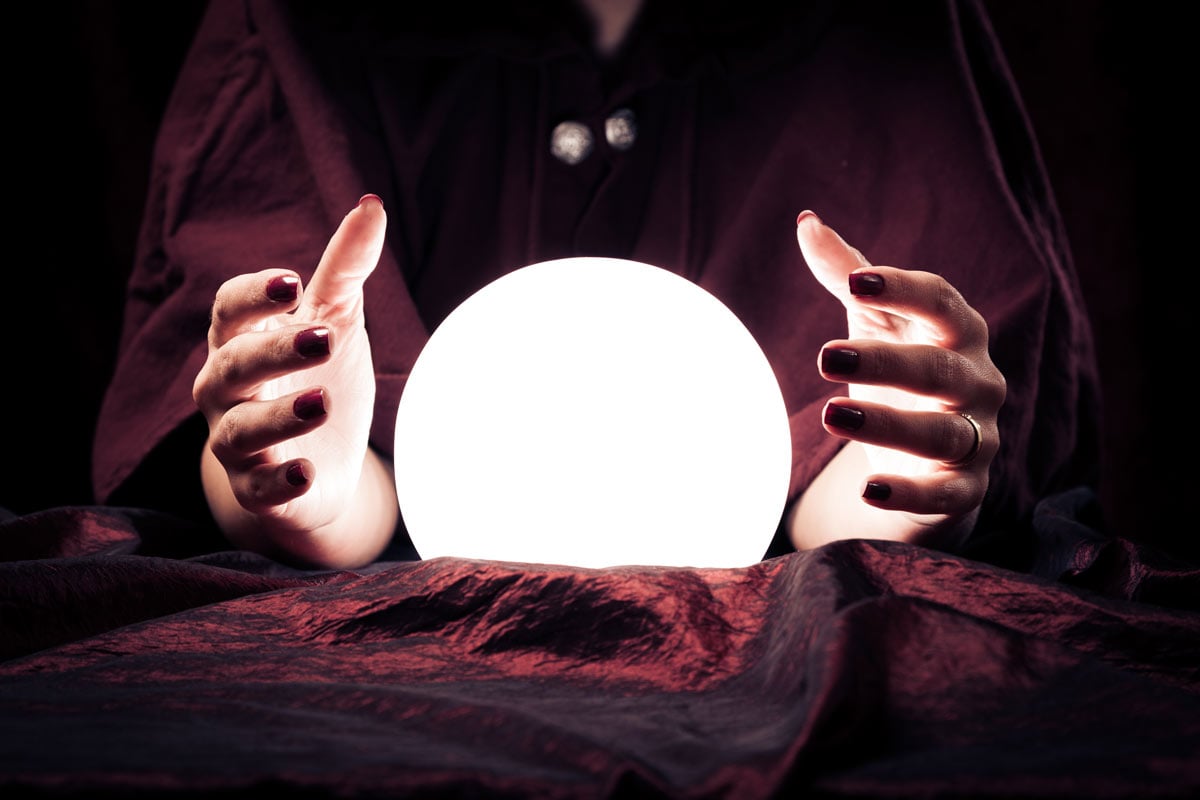 2018 isn't what I thought it would be.
Where are the flying cars and self-tying shoes we were promised, am I right?
The absence of these wonders (and I suppose some more practical items) goes to show you the future is unpredictable.
As a marketer, you can try to analyze your data and forecast what needs to be done in the next year, but success relies on more than just what's under your own nose.
Free Guide: The Ultimate Inbound Marketing Strategy Playbook 2022
No matter what your past performance, a new medium, law, tool, or competitor can arrive on your doorstep without warning and overturn even the best-laid plans.
That's why you need to keep your finger on the pulse of your industry and be able to predict not only buyer behavior but budding trends or new strategies.
To help give you a head start on your fortune telling, Sarah Corley from WSOL took to IMPACT Elite and challenged our members to share their predictions on inbound marketing, social media, SEO, email marketing, video marketing, marketing automation and HubSpot.
In the infographic below, she shares what 18 experts (including myself, Bob, Britt, and George from the IMPACT team) had to say!

18 Marketing Predictions for 2018:


1. Content Marketing will be even more important.
As competition increases and big brands continue to invest in content... content marketing for small businesses will get even harder. In 2018, it'll take a larger dedication to content / inbound from an organizational level and a whole lot of differentiation/value that can't be found anywhere else on the web to find success, and companies will have to go way beyond blogging/email/social posts to be successful, including video, events, community management, and more. - Bob Ruffolo, IMPACT
2. Video will be essential to building trust.
"My prediction is that companies without video will feel inherently untrustworthy in 2018. We'll expect to be able to see the faces and hear the voices behind the brand or business we're working with. If people can't find that, trust is destroyed." - Stephanie Casstevens, Label Insight
3. Social Video
"If you aren't already utilizing social video, it's time to jump on the bandwagon. Instagram and Snapchat stories will be crucial to your digital marketing strategy in 2018. The decorative tools give you the chance to show your creative side and add more personality and flair to your platform!" - Kylie Smith, WSOL
4.
Lower Software Prices
"There's a lot of competition in sales/marketing/service software now, which will drive prices lower and make it easier for small businesses to align and add value to their customer-facing efforts. You'll see some very capable and affordable alternatives to HubSpot and Salesforce emerging and gaining traction." - John McTigue, The MarTech Whisperer
5. More User-Generated Content
"I predict that with the flood of curated content that brands who don't adopt either true user-generated content or the style of user-generated content will find their visual content (video & still) less effective. Consumers are looking for authenticity and providing the value Bob mentions in a way that is relatable and authentic will be critical." - Britt Schwartz, IMPACT
6. Marketing-Sales Alignment
"2018 is the year of marketing and sales alignment. Instead of each team operating in their own bubbles, they will collaborate effectively to produce better results. Lead hand-off from marketing to sales will be defined. sales will report on lead follow-up giving marketing a better understanding of what leads are likely to become customers. Better info= better marketing campaigns = better leads = more customers. " - Allison Casey, WSOL
7. Chat Bots/Facebook Messenger
"In the last few years we've seen Facebook drive a lot of the marketing trends that we focused on. Their new focus on messenger is going to drive more companies to invest in chatbot marketing in a similar fashion as they now use email marketing funnels." - Michael McCrainie, T3 Web Services
8.

New Lead Magnets

"Long-form PDF lead magnet will continue to decline in effectiveness due to waning attention spans and the fact that no one reads them. The decline paves the way for two types of 'lead magnets' that will gain traction: (1) Snackable video content: gated series of 6-8 videos ranging from 2-6 mins answering a specific question around 1 topic. (2) Secondly, the 'deconstructed eBook,' the idea of taking an eBook and dumping its contents onto a UX-friendly page. This not only gives you a powerful SEO benefit but gives you the opportunity to offer gated content upgrades or simply offer to email the PDF version which should be easier as this page builds more trust than a gated PDF :)" - Moby Siddique, RedPandas Digital
9. Personalization
"No longer will it be enough to simply communicate with your leads and prospects, each person will expect a personalized approach in marketing efforts. More than ever before, personalization will be key to growing your business." - Dan Sitton, WSOL
10. Renewed Focus on Thought-Leadership
"Content will need to take a more insightful/conversational turn and be less about gaming search engines. We hear so often that pages need to be longer, more detailed, etc, but that can only go so far. Distribution and return traffic depends more on the unique value you can provide. Content has to go beyond just the facts and best practices and offer more thought-provoking insights to grab people long-term. Search-friendly pages/articles will always have a place, but "thought leadership" pieces should be given more priority!" - Ramona Sukhraj, IMPACT (This girl!)
11. Inbound Recruiting
"Not only will more companies / business owners / organizations adopt an inbound marketing strategy for attracting new clients etc in 2018 but they will also utilize inbound strategies for attracting talent to join them as well. Sourcing and hiring candidates for employment and contract work via inbound creates search & website traffic, lead conversions, engagement & social proof, feedback and list building just like it does for running campaigns for leads and new clients. Our biggest months for traffic, leads and securing new clients directly correlated to our efforts promoting that we had open positions and using inbound to amplify it." - Todd Laire, Laire Group Marketing
12. Better Email

"If you're not using list segmentation, personalization, and smart content in your email marketing strategy, you're starting 2018 already behind." - Sarah Corley, WSOL
13. Account Based Marketing
"Account-based marketing and inbound marketing will join forces to rule B2B client acquisition in 2018." - Steve Toth, Jumpfactor Marketing
14. Podcasting
Podcasting will begin to explode. With it becoming more mainstream (Google Play, Spotify, iHeart Radio) more listeners will be tuning in. While video marketing is playing front stage, podcast marketing is the supporting actor making the Inbound Movie a hit. Apple releasing iTunes metrics make sponsorship so much more available. #NoHiddednNumbers. People who fear video but want to get in the game, well, that equals podcast hosts. : ) Podcasting allows us to be honest, authentic, humans solving problems on a weekly basis for great communities. - George B Thomas, IMPACT
15. eCommerce Personalization
"Autonomous personalization will expand beyond the eCommerce context and into contextual content personalization." - Chris Osterhout, WSOL
16. Understanding Your Audience
"As we enter 2018, marketing will continue to become less about the product/service and far more about understanding the audience and building strategy around that." - Kyle Shamorian, Putnam Media
17. More Gifs & Boomerangs
"Video will continue to rise as a top social engager - so expect to start using more gifs, boomerangs, and stop-motion in your social marketing." - Kirsten Agnello-Dean
18. Interview Marketing
"Interview marketing will grow, putting brands in touch with ideal listeners hungry for connection." - Dan Moyle
BONUS: Seeking Questions
"It could go from content-seeking questions to questions seeking content. We need to find that great questioner and listen like livelihoods depend upon it. Dave Fearon, CCSU Management professor emeritus who once found and learned with a great questioner: Bob Ruffolo." - David Spencer Feron
BONUS: Cryptocurrency
"I predict that in 2018 savvy, forward-thinking marketers will be thinking about the impact of cryptocurrency on marketing.
With cryptocurrency, leads/buyer data will become anonymous, secure and encrypted. Some companies may turn to paying prospects/customers for their data or offering free trials to obtain data. Interesting times!" - Catherine Ostheimer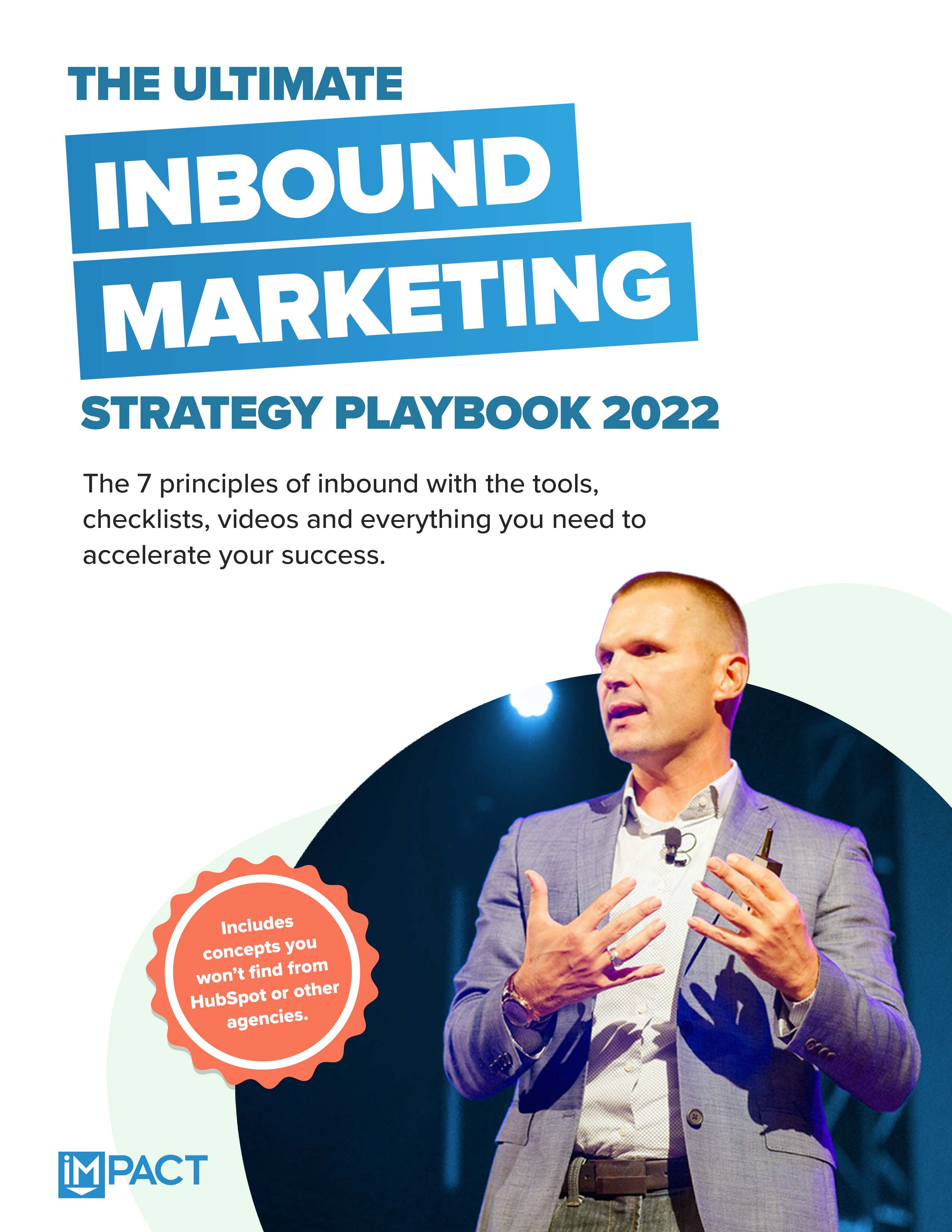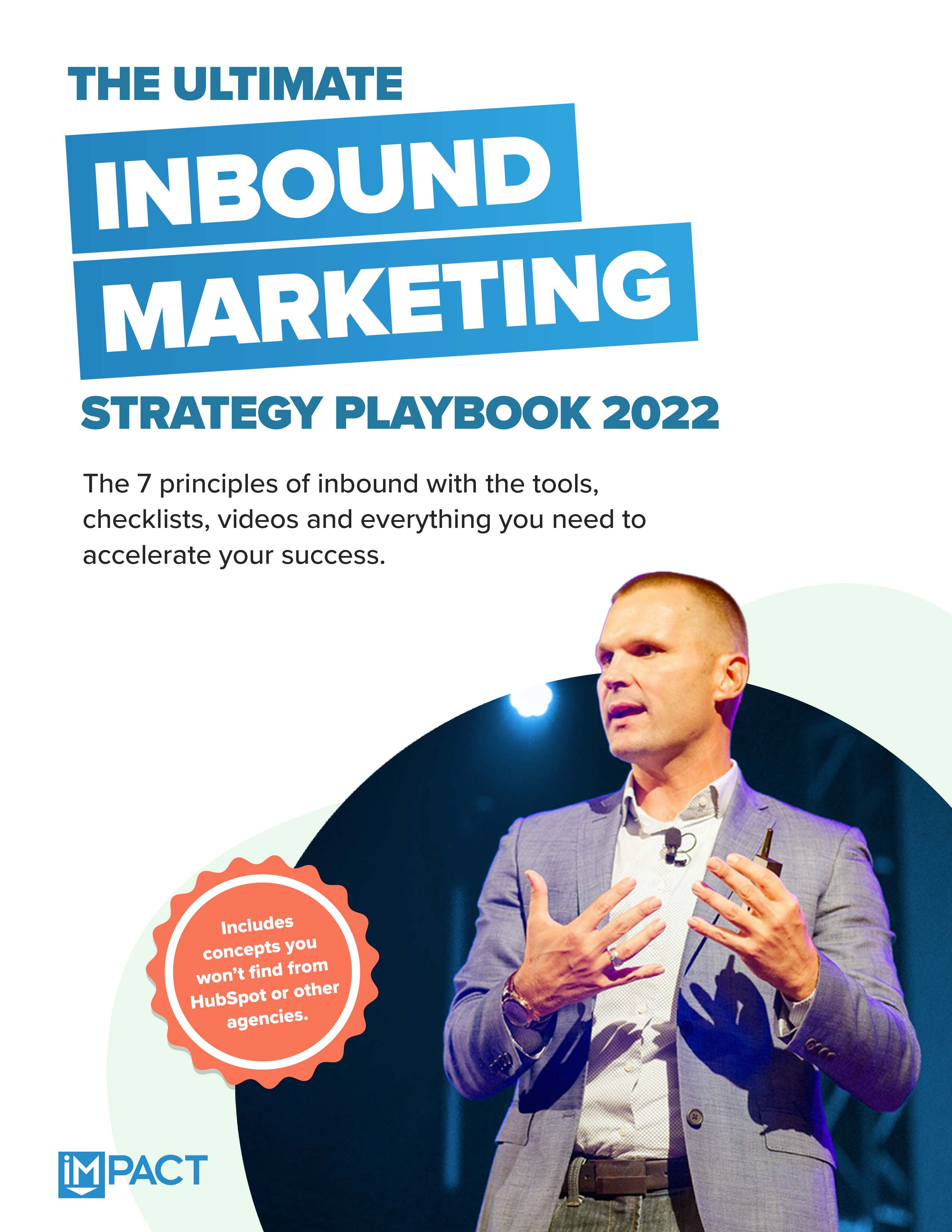 Free Guide:
The Ultimate Inbound Marketing Strategy Playbook 2022
Take your inbound strategy to the next level
Master the 7 principles of highly effective inbound marketing
Dramatically improve your inbound sales
Get more buy-in at your company
Published on January 13, 2018