How to Tackle Customer-First Marketing in 2019 [Infographic]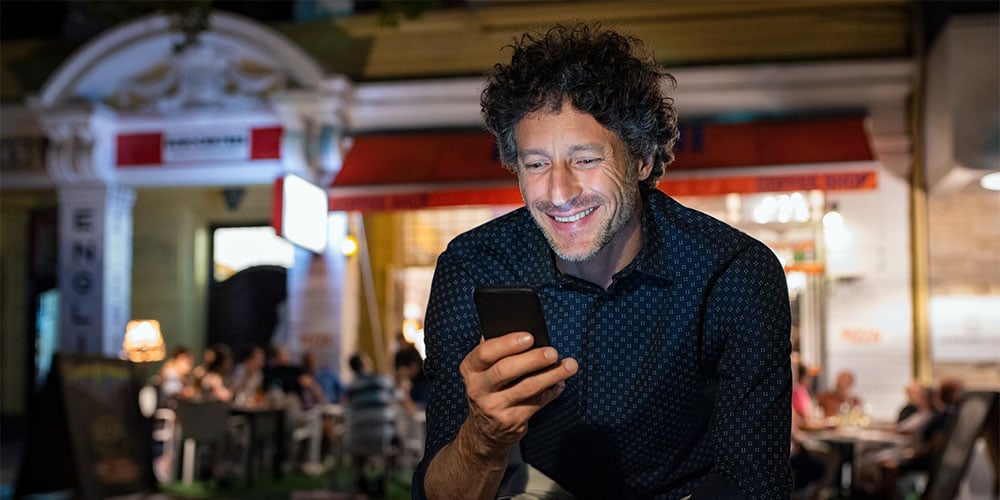 When we are looking to solve a problem, we likely turn to a search engine as our first stop to research potential solutions.
Not long ago, when we searched the internet for an answer, we were presented with various products and services that claimed to be the solution to our problem and for a while, that approach worked for both the user and the marketer.
Users often purchased the first item presented.
For marketers, this meant they only had to get their product in front of the user — and as close to first as possible — to gain a sale.
However, today, we are all much more well-informed.
As the internet has expanded, so has the marketplace.
Consumers want more than a quick fix for their problem. They want a solution. We all want solutions.
When we make a purchase, we want to know that the product or service is our solution.
We want to make decisions backed by research, and we want to make sure the price is fair.
But how do we know we can trust the person, company, or organization that is seeking our business?
As marketers, we are now dealing with a more informed, discerning, and empowered public who does their due-diligence prior to making a purchase or decision. When there is a lack of information available or information appears to be avoided, such as pricing, trustworthiness and comes into question.
Through customer-first marketing -- and at IMPACT, this is one of the fundamentals of our "They Ask, You Answer" philosophy -- to address the questions consumers are asking to build trust, credibility, and expertise.
Let's Explore They Ask, You Answer
So, how does They Ask, You Answer work?
Take a look at the infographic below by Conductor for a prime example of what NOT to do.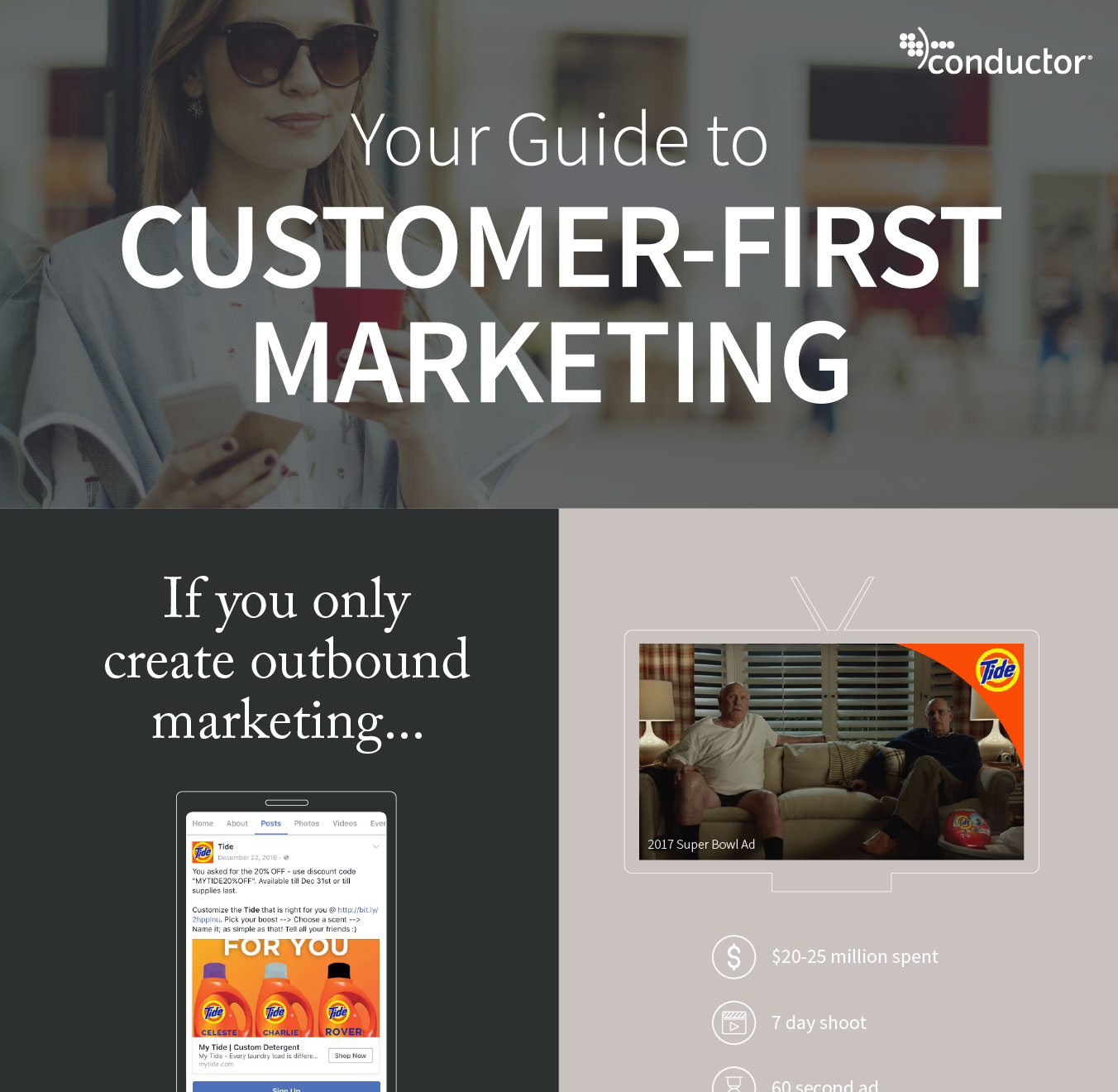 In the Facebook post pictured, Laundry giant Tide takes a very product-focused approach
By simply showing the bottle of Tide, is the company showing the consumer that the product can solve the problem of "How to do laundry?"
We, as consumers, may recognize Tide as a tool for solving our problem, but the ad doesn't actually tell us HOW to do laundry or even connect it to the action.
If we were unfamiliar with the brand, we also have no way of knowing if the manufacturer is reliable, or if we even want to trust the claims they make.
In customer-focused marketing, being helpful and building trust are the ultimate goals of any company-produced content.
The greater the trust built, the more likely the customer is to purchase the product.
To make the Tide ad customer-focused, it could provide a Top 5 list of best ways to use Tide or how Tide could be used to clean grass stains.
This would give the potential buyer some value; a solution to a common problem.
As the infographic states, "Customers don't look for a business -- they look for solutions. They will find you — if you provide value."
How to Provide Customer-First Value
Providing value is the heart of They Ask, You Answer and an approach that anyone can take.
Your goal as an organization should be to build a loyal customer base.
You want that customer base to continue to come back, to view your organization as a trusted resource, and to share your product or service within their social circles.
One of the best ways to do this is to produce content for your website, clients, and local organizations that provides value to your potential customers.
Customer-first content, just like They Ask, You Answer content, is produced to answer the most common questions you are asked by prospective and current clients.
Both approaches allow you to share the information you've accumulated through experience — and educate your customers to make more informed decisions.
You should consider addressing even the questions that you might be hesitant to answer, such as pricing details. (More details on this and other "Big 5" topics here.)
How Do You Get Started?
Despite the marketing tool advertised in the infographic, you can get started with customer-first marketing right away — and you don't need anyone else's help.
First off, read Marcus Sheridan's They Ask You Answer and then start brainstorming.
Take a moment to write down all of the questions you receive from your prospective buyers.
Are there any questions that are asked over and over again? Are there subjects you and your competitors shy away from addressing?
Start by tackling the questions with blog posts, pillar pages, and other website content and make sure your older content is frequently read through and refreshed.
The more content you produce that provides solutions to your customers' problems, the more trusted you and your organization will become in the market.
Use the infographic below as a launch pad to begin your customer-first and They Ask, You Answer journey today!

Free Assessment:
How does your sales & marketing measure up?
Take this free, 5-minute assessment and learn what you can start doing today to boost traffic, leads, and sales.