Why your marketing strategy needs emojis [Infographic]
Connor DeLaney also recommends this free guide: The Ultimate Inbound Marketing Strategy Playbook 2022.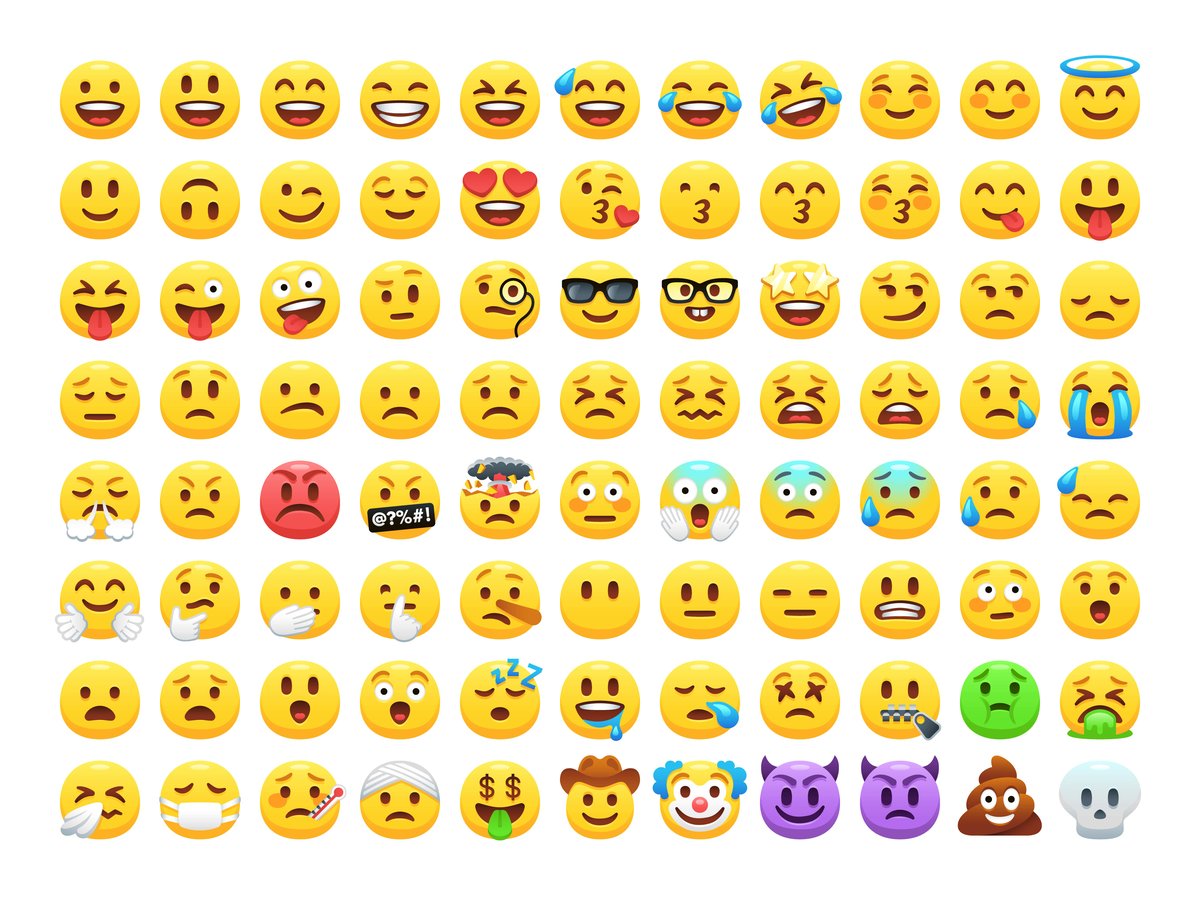 Somewhere around 2010, emojis entered the mainstream messaging landscape.
They have since saturated the digital space to the point where messages without them look empty, boring, or even angry.
If you think about it, emojis revolutionized the way we communicate.
Free Guide: The Ultimate Inbound Marketing Strategy Playbook 2022
One of the biggest things people complain about with digital communication is that it removes humanity and feeling from the conversation, making it instead a flat, mindless blob of words.
Emojis changed that narrative by adding a key component to a message: emotional context.
By using emojis in a message, you can now share your emotional state or motivation so that the receiver can better understand what you mean to say.
If you are mad about something, you add a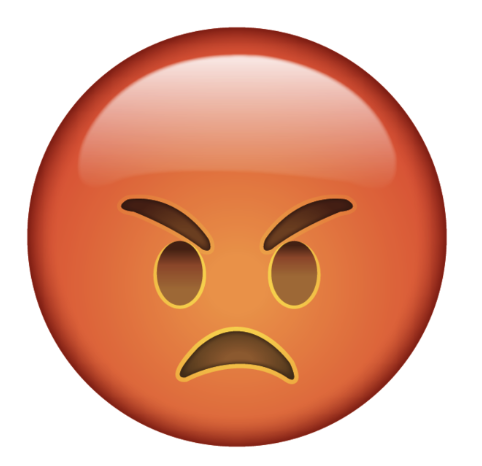 emoji. If a message is funny, you add a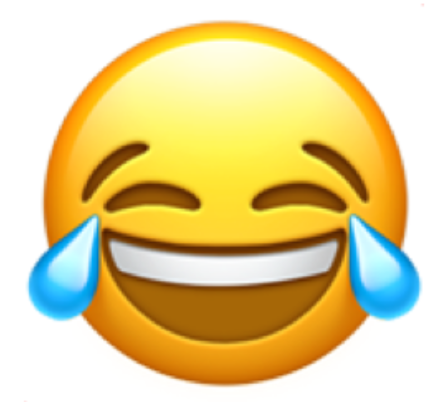 emoji.
The icons have become so mainstream, they have even found their way into the marketing realm.
From email marketing to social media, emojis can be used by marketers to engage with users in a way that feels natural and friendly.
This infographic by Campaign Monitor breaks down how you can do it most effectively.
Using emojis in email marketing
While many write it off as the "old school" way of doing things, we still see millions upon millions of marketing emails sent every day. It's still a powerful form of communication.
But what's one way to get your email marketing to stand out from the rest of the crowd?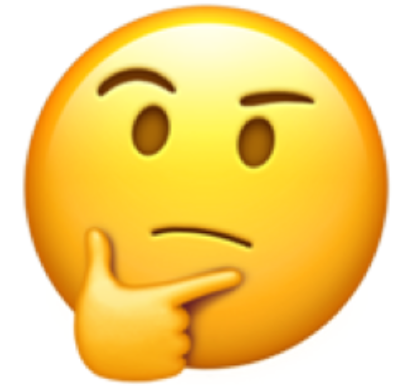 Use emojis!
It was found that 56% of brands using emojis in their email subject lines saw higher unique open rates compared to only text.
When IMPACT sends out our IMPACT Elite Update, for example, we always aim to use an emoji that relates to how our day or week might be going.
It draws the eye with bright color, makes the email relatable to audience members, and adds emotional context that may otherwise fall flat.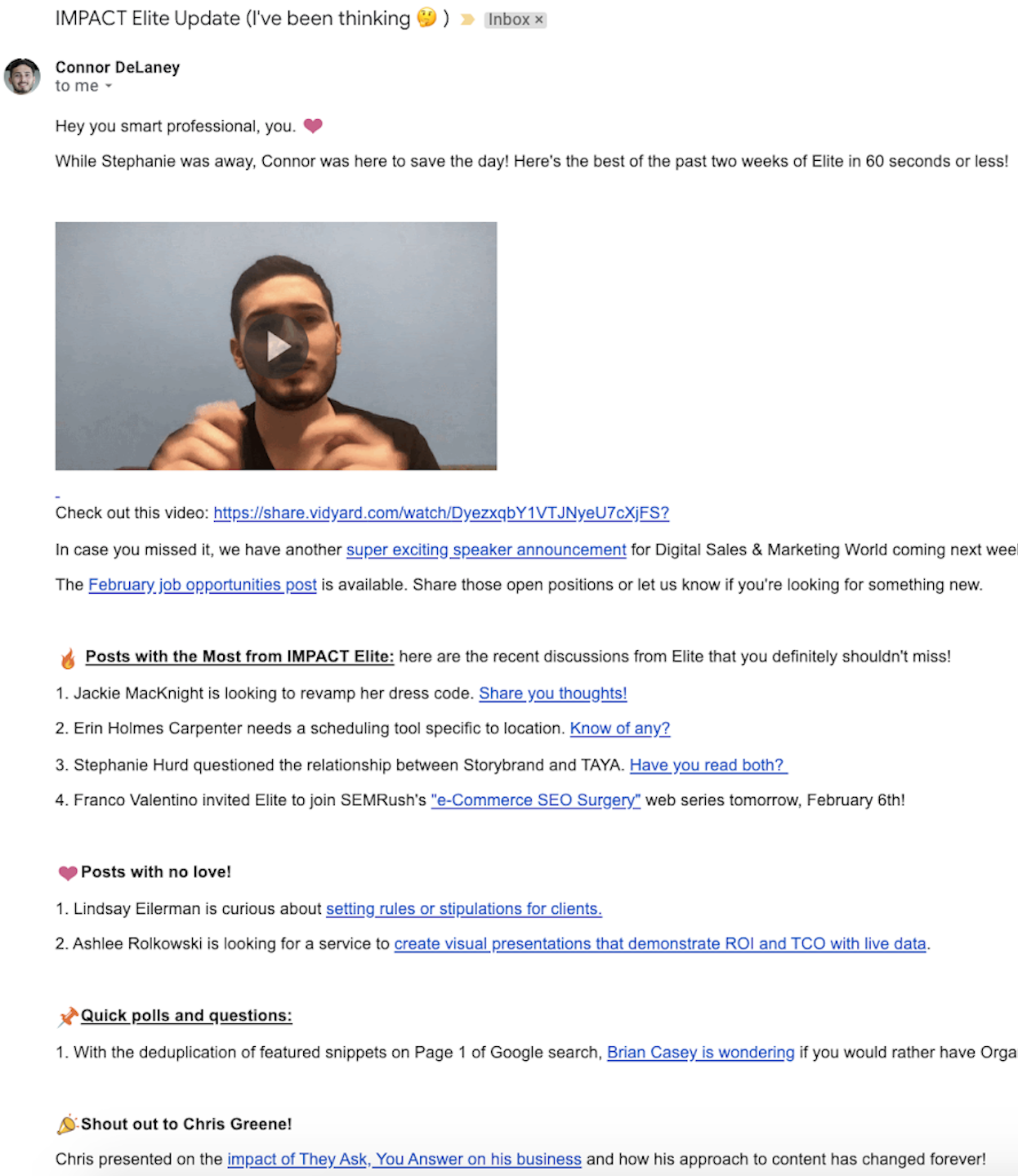 Not only do we use emojis in the subject line, but we also use them to organize the message and guide the eye.
Posts that were really popular for the past couple of weeks get a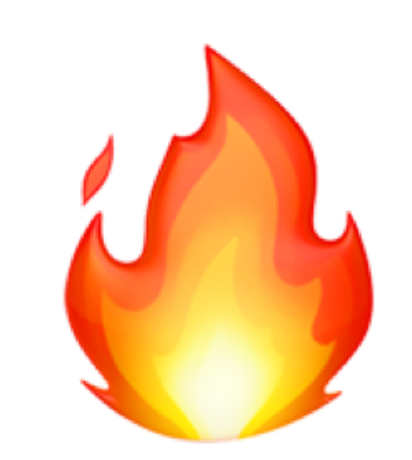 emoji because they were on fire this week!
In comparison, posts that didn't get enough recognition get a
emoji because they need some more love.
Using emojis to show different reactions showcases the versatility emojis can bring to your marketing strategies.
With nearly 3,200 in total, you will find that different emojis can invoke different reactions based on the audience or occasion you are looking to engage with.
Think about when you are nearing the winter holidays.
If you are having a stressful week and see a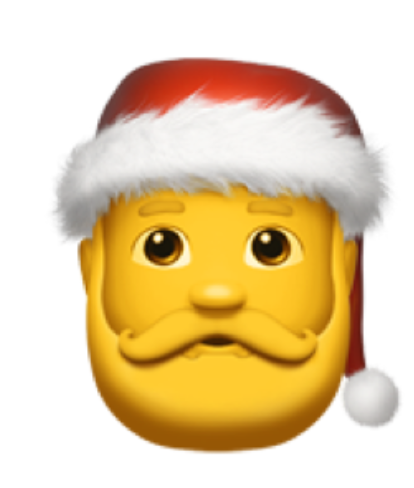 or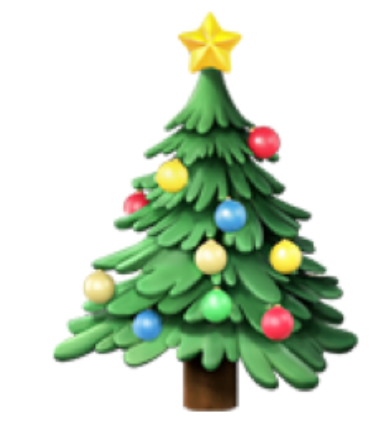 in an email subject line, it will likely cause an emotional connection that makes you happy and excited for the holidays.
As a marketer, it also helps communicate some information about your message without even reading the text.
Using emojis in social media marketing
Why do you think emojis have become so popular on social media?
Because, for the most part, they are universally understandable.
Emojis are a universal communication tool for all users to interpret and connect with across every social media platform.
According to World Emoji Day, over 700 million emojis are used in Facebook posts every day, with an additional five billion emojis being used on Facebook Messenger every day.
On Instagram, more than half of all Instagram comments include an emoji in them.
When used appropriately, emojis can aid a message by providing visual elements to a written message, by providing context to a particular subject matter, or even by creating an emotional connection between your message and the user.
Take Shopify for example.
They made a tweet about the struggle of fulfilling orders post sale that was both relatable and funny through the use of emojis.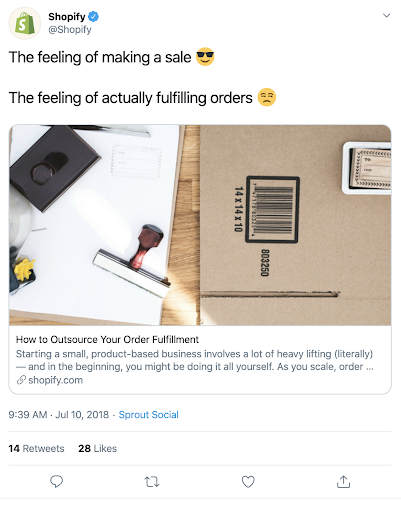 Shopify was able to use these two emojis to show the awesome feeling of making the sale,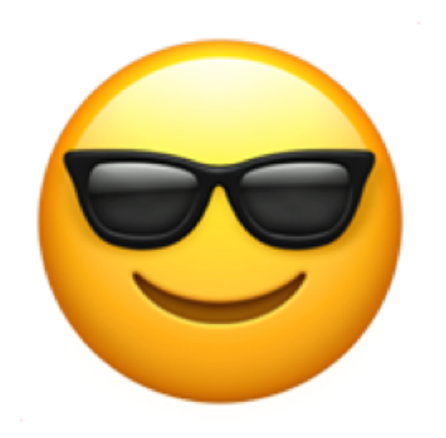 , then the not-so-awesome feeling of having to fulfill the order itself,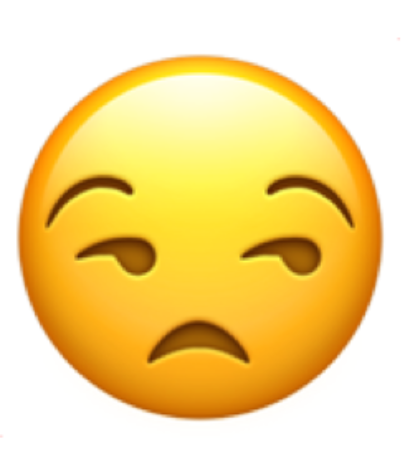 .
In this context, the emojis added a ton of value to the message while still being clear in the point of the message.
Keep in mind, however, emojis can cause different reactions across different platforms and audiences. It is important as a brand not to force them into your social media strategy if they don't make sense.
Instead, focus on making them feel natural in your messaging.
Speaking of reactions, have you noticed how social media is upgrading "likes" with emoji reactions?
Facebook launched them back in 2017 for both Facebook posts and Facebook messenger, introducing six different reactions that you could give to a particular post or message by holding down on the like button. The emojis include: Like, Love, Laugh, Wow, Sad, and Angry.
LinkedIn rolled them out more recently in 2019 with five of their own reactions to be used in reacting to certain types of content, including: Like, Celebrate, Love, Insightful, and Curious.
In January of 2020, Twitter joined the party and introduced reactions to direct messages with their own line of emojis including: Laugh, Wow, Sad, Love, Fire, Thumbs Up, and Thumbs Down.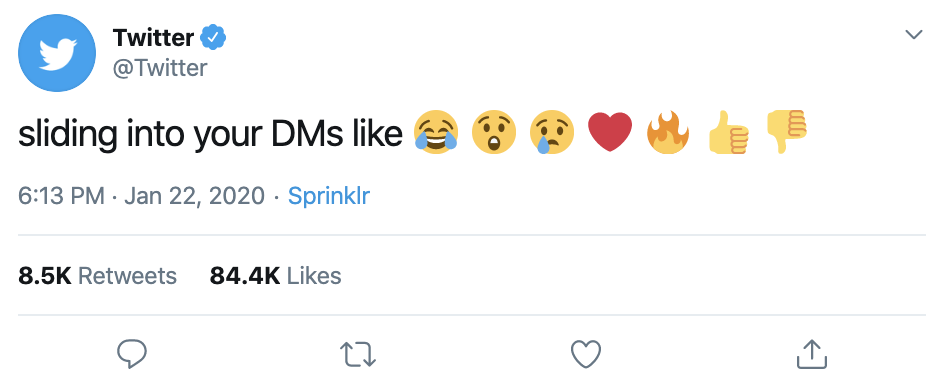 It is interesting how Emojis have grown from not only a message tool, but a reaction tool as well for these platforms. Clearly, they're becoming even more widely accepted and understood on a global level.
Which emojis should you use?
To answer this question, I'll say it depends.
The infographic found the following:
got the highest read rate for email marketing,
was the most used emoji on Facebook,
was the most used emoji on Instagram, and
was the most used emoji on Twitter.
But emojis work differently for different audiences and platforms. The context and intention of the message can (and should) heavily influence what emoji you may want to use in a certain situation.
Interestingly, emojis also translate differently across different cultures and countries.
For example, while the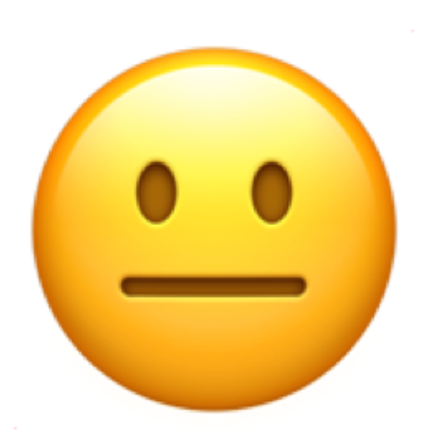 emoji is typically interpreted as being unamused in the United States, it is actually seen as feeling content in Australia.
So, as I said before, which emojis should you use really depends on who your audience is and where you are engaging with them.
It is important to be cognizant of this when updating your emoji marketing strategy.
How will you implement emojis into your marketing strategy?
As consumer communication trends change, you need to adapt or you will quickly get left behind.
Emojis are a fun and interesting tool that you can make your marketing stand out from the crowd and help to create a true emotional connection with the consumer.
To learn more about how emojis can be implemented into your marketing strategy, I highly recommend checking out Campaign Monitor's infographic, Emojis and Symbols in Marketing.
Source: Emojis and Symbols in Marketing by Campaign Monitor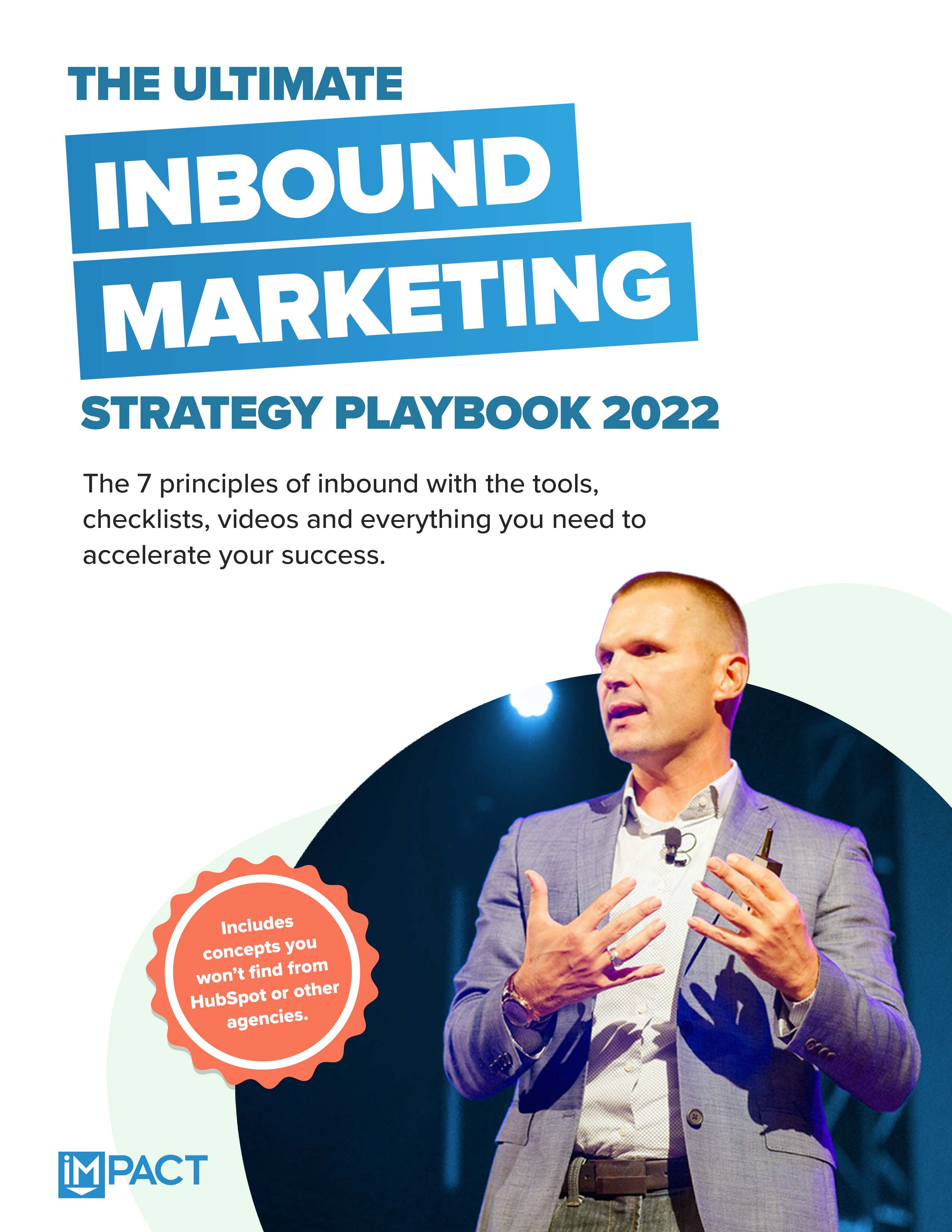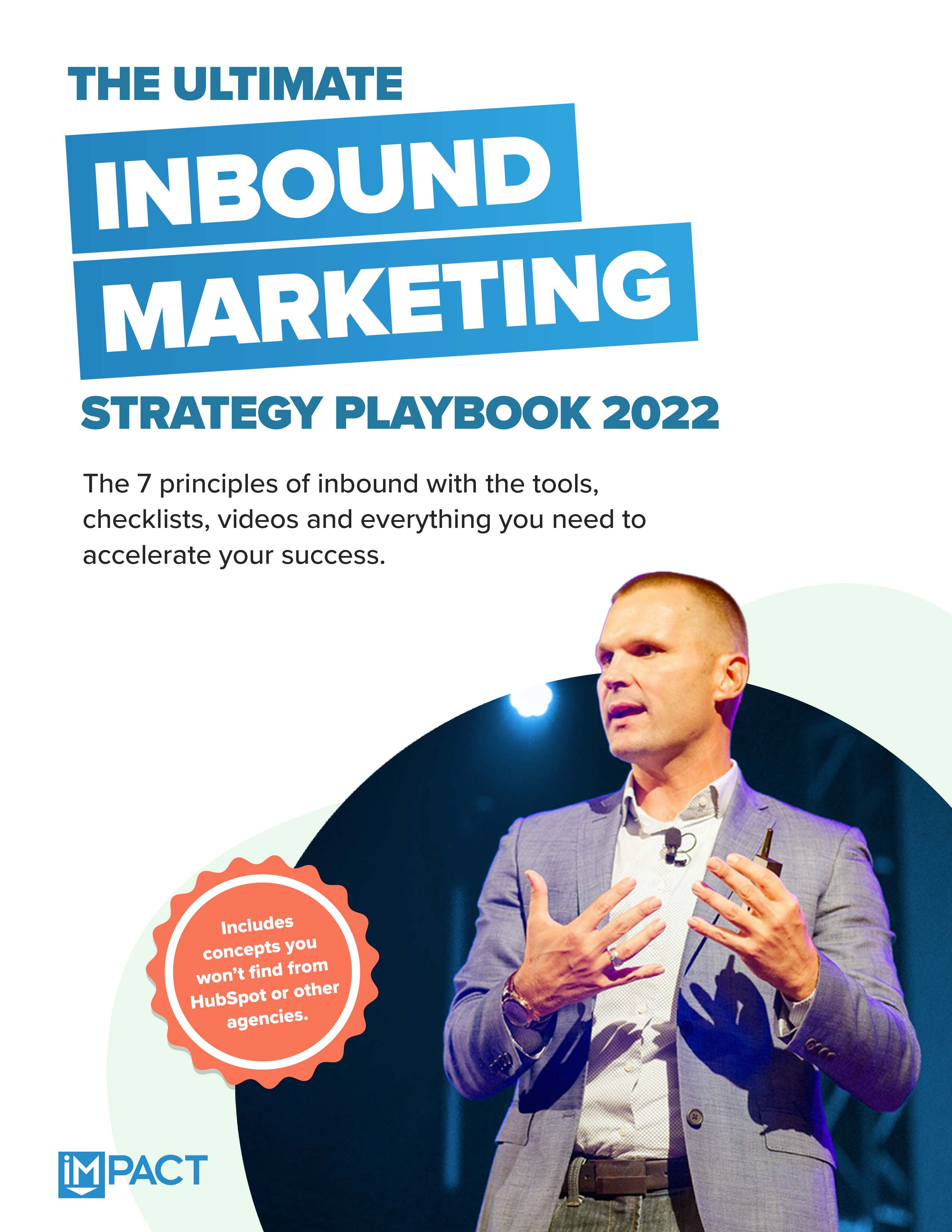 Free Guide:
The Ultimate Inbound Marketing Strategy Playbook 2022
Take your inbound strategy to the next level
Master the 7 principles of highly effective inbound marketing
Dramatically improve your inbound sales
Get more buy-in at your company
Published on August 8, 2020